Former Scotland coach Berti Vogts has revealed that he approached England striker Wayne Rooney before his debut for the Three Lions in an attempt to persuade him to play international football north of the border.
Vogts was at the helm of the Scots between 2002 and 2004, when he was made aware that Rooney qualified for his side through a Scottish grandmother, with the forward only 16-years-old at the time.
Despite Vogts' desire to talk him into the switch, Rooney was apparently undeterred in his intention to play for the senior England side after featuring for the nation throughout their youth ranks.
"I spoke to Wayne Rooney - his grandmother, she is Scottish," said Vogts, who was speaking in Baku ahead of his Azerbaijan side's World Cup qualifier with Northern Ireland.
"The Scottish Football Association found the grandmother and I made the call. I flew from Glasgow to Everton. He was playing under David Moyes at Everton and I spoke to him - a young lad of 16 years of age. I said to him 'you can play for Scotland'."
But Rooney's reaction, according to Vogts, left little doubt in where he saw his future.
"(Rooney told me) 'I am English, I am English!'. Okay, sorry," said the German, while beating his chest theatrically to demonstrate Rooney's fierce loyalty.
"You have to speak to the player but he told me 'I'm so sorry boss, I'm English'."
The Scottish Football Association have declined to add to Vogts' comments, which come at a time when national qualification is the top talking point in the country after the revelation that Rooney's Manchester United team-mate Adnan Januzaj could qualify for the Three Lions in the next few years, despite having no ties to England apart from moving to the country from his homeland of Belgium in 2011.
Januzaj currently qualifies for Belgium, Albania, Kosovo, Turkey and Serbia, and has admitted he is yet to decide where his international future lies. But the debate over whether he should play for England through Fifa's residency rules has proven to be a controversial one.
Current England midfielder Jack Wilshere became involved in an exchange of words with South African-born England cricketer Kevin Pietersen, who was angered by Wilshere's comments that only English players should play for England.
But Vogts has claimed that the ruling needs to be accepted due to it being a factor for all nations, not just England.
"It's a FIFA rule. We have to accept it. It is not only in Great Britain but also here in Azerbaijan," he said.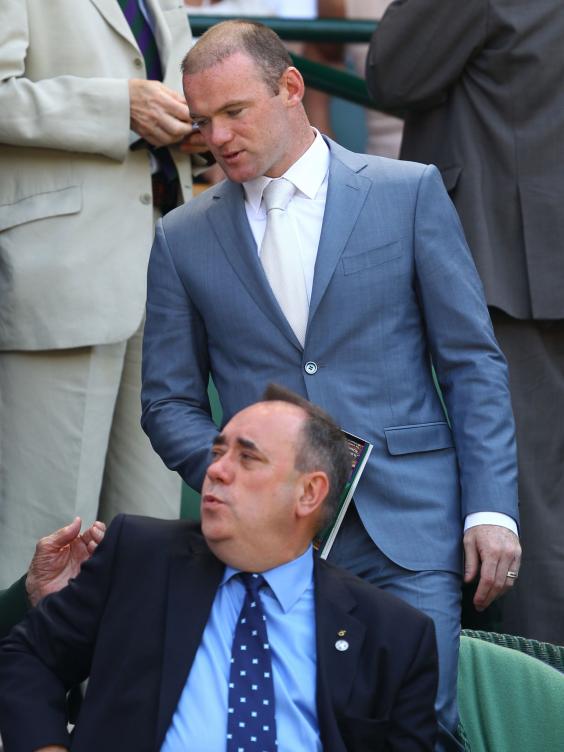 Reuse content