For country as for club, Wilfried Bony is about to bear a heavy responsibility on his broad shoulders. The Ivorian striker has just joined Manchester City for £28m, but before he can help their pursuit of titles, he has another job to hand.
This Africa Cup of Nations is Cote d'Ivoire's first major international tournament since Didier Drogba retired from international football. Bony will lead the line instead.
Salomon Kalou, talking to The Independent on Sunday, said that Drogba is irreplaceable, but trusted that Bony would still cause problems.
"There is only ever one Drogba," he insisted. "Bony can be the best Bony, but Drogba is always going to be Drogba. Didier is an emblematic figure. He is not someone you can replace overnight.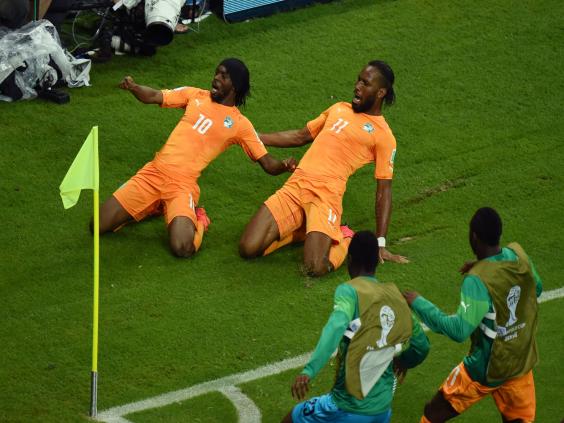 "However, Wilfried is a very powerful striker who can give defenders a hard time. He doesn't say much, but for someone who is quiet he is kind of scary, you don't want to mess with him."
Both Drogba and Didier Zokora  retired from internationals after the last World Cup. This puts more  responsibility on the likes of Kalou, the Touré brothers and Gervinho. "When players like Zokora and Drogba leave it is very hard to fill their shoes," added Kalou. "We have to build a team, and we are the players who can help the young players feel good. It is a new challenge for us."
Kalou identifies the young players as Roger Assale, a "very quick, very dynamic" winger, Serge Aurier, the Paris Saint-Germain right-back and striker Tallo Gadji.
This new young Cote d'Ivoire team is managed by Herve Renard, who won the 2012 Cup of Nations with Zambia. "Renard is a coach with a lot of character, who makes things happen," said Kalou.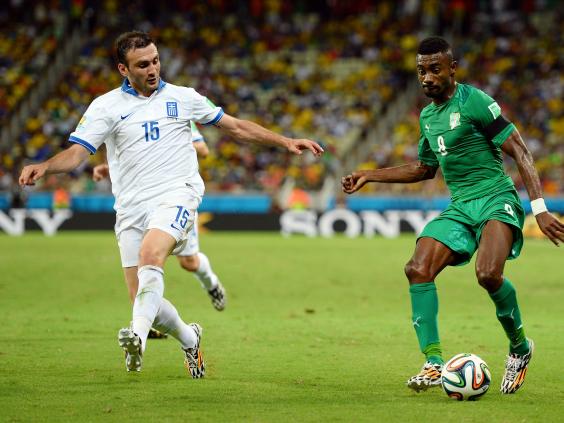 Cote d'Ivoire lost the final on penalties in 2006 and 2012 but Kalou believes this could be their year. "Sometimes it is not the right time to win," he said. "Football is about the right timing. We always believe."
The challenge for Bony and the team starts with Tuesday's game against Guinea in Malabo.
Reuse content