Manchester United teenager Adnan Januzaj is the name on everyone's lips, including England manager Roy Hodgson, who in the wake of Januzaj's two-goal full debut at Sunderland revealed the Football Association were 'looking into' the possibility of his playing for England. Brussels-born to Albanian-Kosovar parents Januzaj has so far rejected overtures from the Belgian FA to play for them at age-group levels. So can he play for England, and when?
What are Fifa's nationality rules?
Broadly a player must either be a passport-carrying citizen of a country, be born in a country, or have his parents or grandparents (the granny rule so eagerly exploited for Republic of Ireland by Jack Charlton) born there. Plus he cannot have played competitively for anyone else.
So if Januzaj gets a British passport he can play for England?
Not necessarily. Fifa tightened their regulations in 2004 after it became apparent that Qatar had been enticing Brazilians playing in the Bundesliga (notably Ailton) to take up Qatari citizenship. Fifa decided a player had to live in a country for two years before he could play for them. This was later increased to 'five years after the age of 18' (article 7d). Since the two-year stipulation remains in their statutes (article 6d) there is inevitably some confusion though Fifa indicate the five-year interpretation probably applies to Januzaj. Either way he would have to write to Fifa's players status committee asking permission to play for his new country. Januzaj came to England in March 2011 but did not turn 18 until February 2013. He could thus be eligible either in March 2016, or February 2018, depending on interpretation - and he would have to be a UK citizen.
When can he get UK citizenship?
The UK Border Agency's main stipulation is that to be eligible for naturalization Januzaj must be resident in the UK for five years prior to his application. So he could apply in March 2016. As a UK citizen he could also choose Scotland, Wales or Northern Ireland. This is already the case for players born in the Channel Islands (Matt Le Tissier reputedly turned down Scotland before playing for England).
Are Fifa strict on this issue?
They have, belatedly, been toughening up after widespread flouting of the regulations in Africa particularly. Togo, Equatorial Guinea and Rwanda have been especially keen to naturalise talented footballers, of either sex in Equatorial Guinea whose women have won continental championship bolstered by a host of Brazilians. In the current round of World Cup qualifiers Gabon were deducted three points for fielding Charley Moussono, who had previously represented the country of his birth Cameroon, in a Fifa competition - the 2006 Beach World Cup. It is claimed players have received as much as US$200,000 for changing countries. Qatar is still being watched carefully - in their last World Cup qualifiers they named eight naturalized players in a 23-man squad, bringing to 15 the number of foreign-born Qatari international capped in a year.
Anyone famous had multiple nationalities?
Most famously of all Alfredo Di Stefano, one of the world's great players, appeared for Argentina (where he was born), Colombia (who at the time were banned by Fifa) and, after being naturalized, Spain. In the chaos after the war Laszlo Kubala played for Czechoslovakia and Hungary before becoming a refugee and ultimately representing Spain. Ferenc Puskas, the great Hungarian, also played for Spain having fled Hungary after the 1956 uprising. Quite a few players appeared for counties in South America and Europe including Raimundo Orsi who won the 1934 World Cup with Italy despite previously playing for Argentina and Jose Altafini who played for Brazil in the 1958 finals and Italy in the 1962 World Cup. Joe Gaetjens, who scored the United States goal against England in 1950 was, in fact, Haitian and he later played for them. Then there is Tony Cascarino who played 88 times for the Republic of Ireland in the belief he had Irish grandparents, only to find his mother was adopted (Fifa insists there must be a blood relative).
In the modern world this is only going to get more complicated
Indeed. We already have the Boateng brothers, Ghana's Kevin Prince-Boateng and Germany's Jerome Boateng playing on opposite sides in the World Cup. Less well-know is that Chris and Sean Cahill played for Samoa while Tim Cahill played for Australia. Tim did, however, play for Samoa as a 14-year-old in a regional U20 tournament. This led to Fifa changing their rules as in theory he was then bound to Samoa for life. Another Evertonian, Eamonn O'Keefe found himself banned from playing for anyone in 1981 after his first Republic of Ireland cap. He had already played in a semi-professional C international for England and Fifa rued he was now ineligible for either country. They relented in 1983. Now a player is only committed after a full international.
Which is why Carl Jenkinson is not yet England's?
Yes. Born to a Finnish mother and English father Jenkinson has played U21s for Finland and a full international friendly for England. It is also why La Liga's leading scorer Diego Costa, of Atletico Madrid, who appeared twice for his native Brazil as recently as March, has been allowed to change his nationality (by dint of five years' residency) to Spain, whose need for new players is obviously as acute as England's.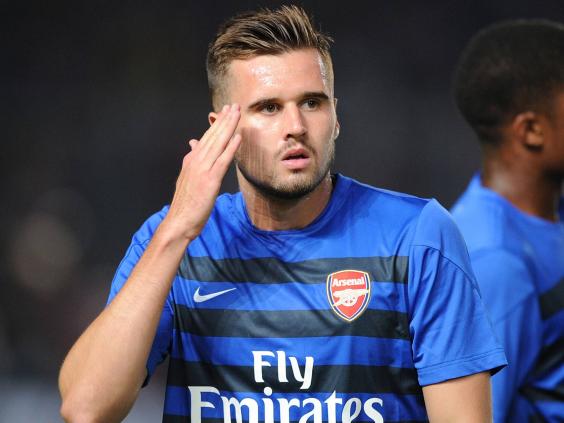 What about the 'home nations' voluntary agreement'?
This is, in the words of the FA, 'a tacit agreement' between England, Wales, Scotland and Northern Ireland, that overrides (with Fifa's assent) the Fifa statute that allows players with a choice of nationalities to play for any country they have lived in for two years. Given players from the home nations all have UK passports, and many spend two years as apprentices at clubs in England (and to a lesser extent Scotland and Wales), this could make a mockery of national allegiance. Instead a player must be educated for five years prior to his 18th birthday in a country he does not otherwise qualify through birth or the birth of a relative. The current adaptation appears to owe its existence to Andrew Driver, Lancashire-born but schooled in Scotland from the age of 11. While at Hearts he came under consideration for Scotland but was not at the time eligible. Ironically Driver, who  now plays for Houston Dynamo, never was capped at full level.
This agreement does not affect Januzaj. He would fall under a different statute, Article 7.d, not Article 6  (http:// 77 fifa.to/14s1cfz , page 64). The agreement, said an FA official, is a 'red herring' she it comes to Januzaj.
Reuse content