The Fifa Women's World Cup opening press conference was dominated by questions regarding the on-going investigation into alleged widespread corruption and the resignation of Sepp Blatter.
However, Soccer Canada president Victor Montagliani, who grew increasingly irritated with the questions that had little to do with the women's showcase tournament, stressed that football should be "thankful" that the tournament can provide some light in what are increasingly dark times at Fifa.
"I think we should all thank that it's the women's game and the Women's World Cup that is immediately following here ," said Montagliani, "because I think it's an opportunity for women's football to shine some light on the game that has perhaps lost a little of its moral compass."
Montagliani was at his most angered when he was questioned by a journalist about his relationship with Jeffrey Webb, the Fifa vice-president indicted on corruption charges last Wednesday.
"You and your colleagues... need to look in the mirror... and not put people on a pedestal so you can whack the hell out of them after," Montagliani answered, looking increasingly irate.
In fact, the very first question of the press conference – asked by a Japanese reporter – queried why neither outgoing president Blatter nor Fifa general secretary Jerome Valcke have chosen to attend the tournament.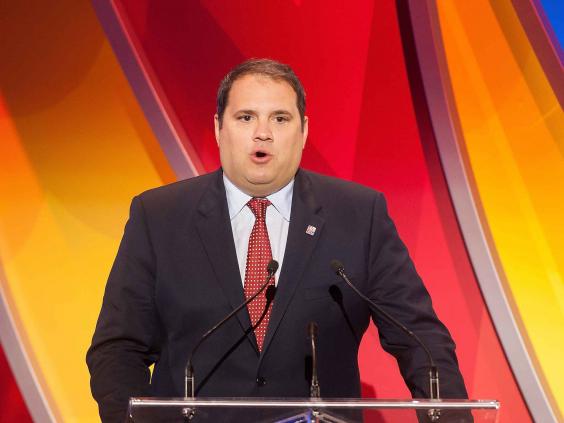 Valcke was due to travel to Canada for the opening ceremony, but elected to cancel his trip "due to the current situation," according to Fifa spokeswoman Delia Fischer.
"It is important that he attend to matters at Fifa's headquarters in Zurich," Fischer added.
Canada will get the tournament underway on Saturday when they take on China in front of a sold-out Commonwealth Stadium in Edmonton, with 52,000 fans set to break the record for a women's match attendance in Canada.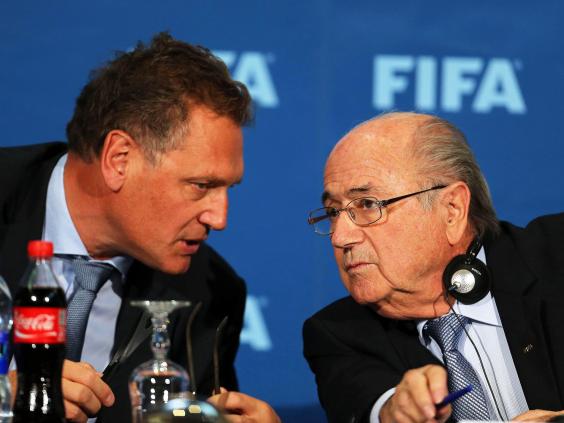 Organisers also issued a statement to confirm they do not expect to be impacted by the FBI investigation into Fifa corruption throughout the tournament.
"As the host nation for the FIFA Women's World Cup Canada 2015, the Canadian Soccer Association is confident that the current situation will not impact the competition," the statement read.
"We are positive that the 30 days of competition will bring exciting soccer to all fans in Canada and around the world."
Sports Minister Bal Gosal added: "I'm very satisfied that Canada is very up front. We're looking forward to hosting the World Cup."
Reuse content