Puzzlingly, given its profile, women's football still appears to be a mystery to many, so let's begin with a quiz. Which enlightened soul made this observation about the current World Cup?
"Now the women are getting more beautiful, putting on make-up. They go in the field in an elegant manner. We used to dress the girls as boys. So the team lacked a spirit of elegance, femininity. Now the shorts are a bit shorter, the hair styles are more done up. It's not a woman dressed as a man."
Sepp Blatter, I hear you say, and can identify with the thought processes which arrived at that conclusion. Fifa's doomed president does tend to resemble a moist-lipped, slack-jawed saloon-bar bore where female footballers are concerned.
Strangely, the identity of the individual who regards such sexist wittering as reasoned debate is more depressing, because he speaks for the spiritual home of the beautiful game. Marco Aurelio Cunha co-ordinates women's football in Brazil; like many male administrators he represents the problem when he considers himself the solution.
Brazil are one of two unbeaten sides entering the knockout phase of the World Cup and have, in Marta, the tournament's pre-eminent player. She is a goalscoring legend who has fought ignorance since childhood when her brothers beat her up because she dared play what they considered their game.
The easiest thing would be to portray her as the female Pele, but that exacerbates the problem, since it strengthens the perception women's sport cannot be judged on its own merits, and in its own context.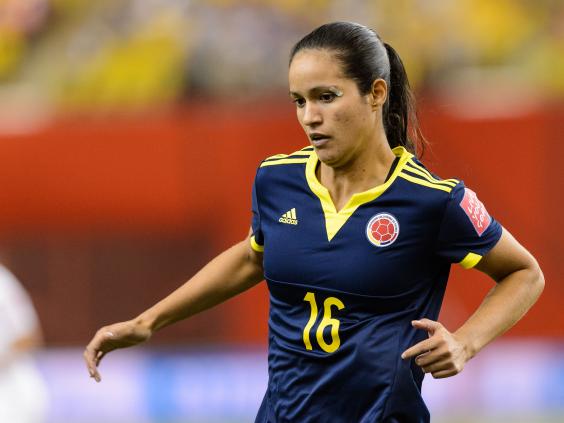 This World Cup lacks the pace and power of the men's equivalent, but it is a showcase for a separate sport. It is a broad enough canvas to accommodate technical teams like Germany, and free-spirited mavericks like Lady Andrade, of Colombia, and Asisat Oshoala, Liverpool's Nigerian forward.
The absence of testosterone frenzy and theatrical fraudulence has been refreshing, but there are inevitable weaknesses to address, not least Fifa's gigantism. Blatter's cronies insisted on a 30-day competition played on artificial surfaces. They skewed the draw due to "ticketing and promotion reasons".
Criticism is a backhanded compliment, since it confirms progress has been made in a sporting sense, whatever cultural aberrations continue to exist. Complaining about poor goalkeeping standards is clichéd, but uncomfortably close to the truth.
The jury is out on England and specifically Mark Sampson, a callow coach who was given a four-year contract at the expense of more accomplished candidates, such as Jill Ellis and John Herdman, who are managing USA, the Olympic champions, and Canada, the hosts, respectively.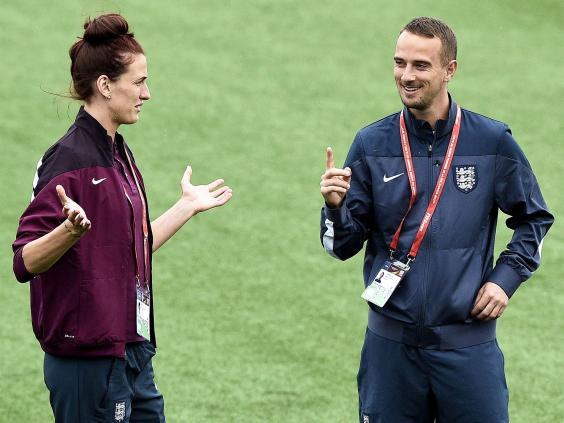 Monday's last-16 match against Norway is arguably England's most important international since the FA belatedly recognised the women's game after a 50-year hiatus in 1971. The domestic Super League, designed to break a debilitating cycle of boom and bust, desperately needs the trickle-down effect of additional interest.
Norway, whose group-stage draw with Germany was an entertaining rust-remover for both sides, benefit from a more mature system. The Toppserien, their principal competition, has been running since 1984 and underpins a development system which supports seven international age-group teams.
Our franchise system, backed by FA central contracts worth £20,000, should, given time, nurture a new generation of players, with greater athleticism and a more rigorous competitive mentality. Sampson has been reminded of his immediate responsibility, to justify England's world ranking, sixth.
The challenge is a strange mixture of the strategic and the emotional. You don't have to enjoy women's football out of a sense of political correctness. Cheerleading denigrates its subject rather than elevates it.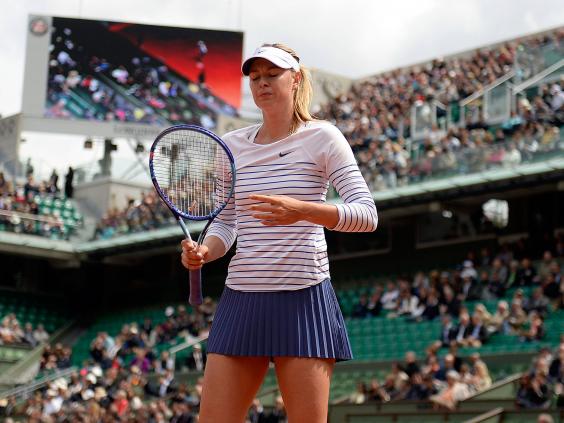 It is a matter of taste; for example I find women's tennis largely unwatchable, due to the monotonously successful muscularity of Serena Williams and the discordant tactical shrieking of Maria Sharapova.
I just happen to find greater resonance in the performances of a multi-disciplinary athlete like Jessica Ennis-Hill, the precocity of a swimmer like Missy Hamilton and the dignity and gentle self-deprecation which Charlotte Edwards brings to the England cricket captaincy.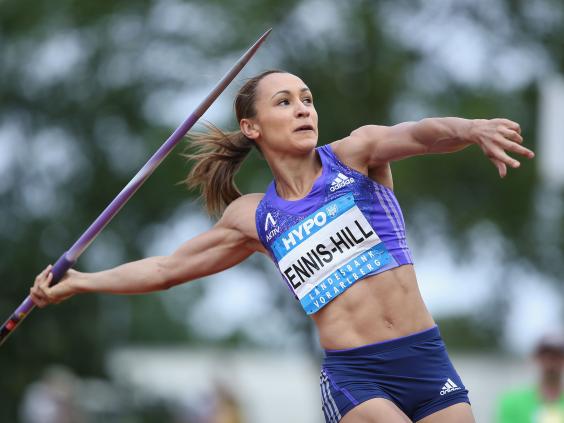 All any athlete wishes is to be judged on his or her terms. The England women's football team are worthy of that right, and deserve protection from those who seek to denigrate them for their sex, rather than their skills.
Clarke's farewell gift
Athletics is sinking with agonising certainty beneath the quicksand of unsustainable doubt and unconvincing denial. Suspicion generates rancour, which leads to disaffection and, ultimately, irrelevance.
Cynicism becomes uniquely corrosive when it pits athlete against athlete. An increasing number of runners are railing against guilt by association, and a laissez-fair approach which results in this year's top five sprinters having collectively served 11 years of doping bans.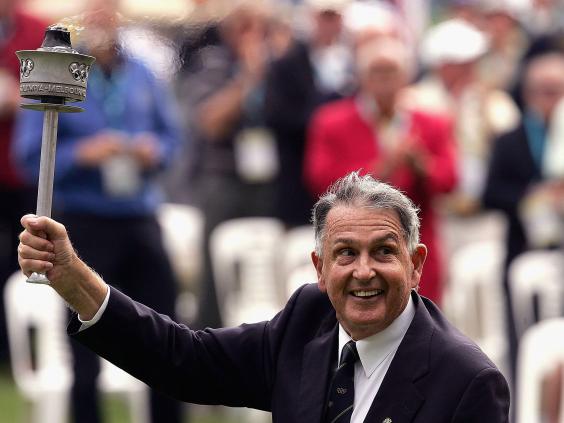 Drugs are not a new phenomenon, but the death of Ron Clarke this week, aged 78, was a pertinent and poignant reminder of softer, nobler times.
I met him only once, in a portentous setting, England's win in the 2003 Rugby World Cup final in Sydney. The former holder of multiple world records was a gentle man, modest about his reputation as the best distance runner never to win an Olympic title.
The definitive story of his age is told by Peter FitzSimons, the former Wallaby forward turned author. It concerns a trip to Prague in 1966, when Clarke was hosted by Emil Zatopek, his friend and rival. Zatopek's aura as a national icon and four-time Olympic champion gave him special dispensation in a totalitarian society, and he was permitted to walk Clarke to the steps of the aircraft waiting to take him to London.
As they embraced in farewell, Zatopek pressed a package into his hand and whispered: "Not out of friendship, but because you deserve it."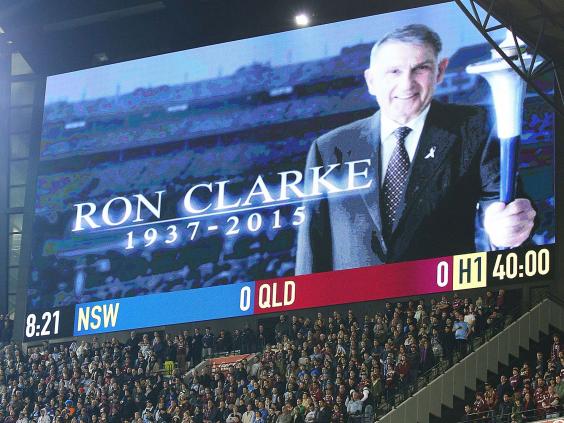 When, somewhere over the English Channel, Clarke plucked up the courage to open the small box, it contained the gold medal Zatopek had won in the 10,000 metres at the Helsinki Olympics in 1952. It had been inscribed in the Australian's honour.
Read that, imagine the mutual respect, and weep for what athletics has become.
Reuse content