Abby Wambach is the highest-scoring international footballer of all time, male or female, with 182 goals for the United States. She has two Olympic gold medals and is a former World Player of the Year. In short, she is a player any club, and any league, would love to have, one who attracts sponsors, lures fans and, of course, wins matches.
But, this season, Wambach has not been playing club football, not for her regular club, Western New York Flash, in her Rochester home town. She is not playing for one of the relatively wealthy French or German clubs, like Paris Saint-Germain or Wolfsburg. Or in Sweden, alongside five-time world player of the year Marta at Tyreso. Wambach is not playing for anyone because she decided to concentrate on getting herself in perfect shape for the Women's World Cup.
England's Alex Scott has not stopped playing for Arsenal, but in her Independent column she made it clear she has been concentrating on the World Cup for "the last 18 months of my life". Scott wrote: "The early morning training sessions when my body has been in agony, the sacrifices I've had to make, like missing family weddings and not seeing my niece perform in school concerts. I've been living every moment of my life to make sure I'm doing all I can to give myself the best possible chance to win a gold medal."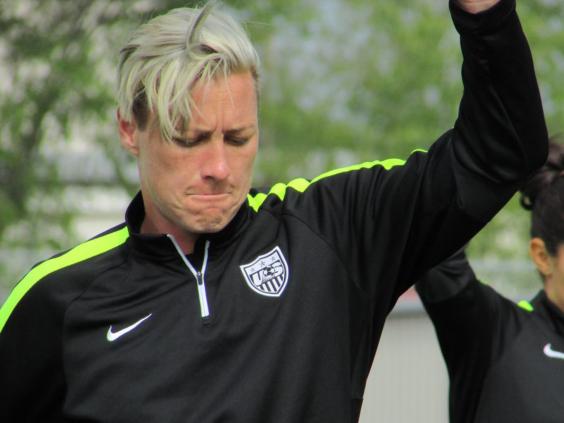 Scott plays for one of the best women's teams in England, a Champions League regular (and winner in 2007). Wambach could play for anyone she wants to. The women are not focussed on the World Cup because their club careers are in backwaters as could arguably applied to, for example, some of the over-performing Costa Rica players at the last men's World Cup. They are focussed on the World Cup because in the women's game it still has the status it had in the men's game before the rise of the Champions League.
The leading male players increasingly turn up at their finals physically exhausted by the club season. This does not just apply to Premier League players, who are shattered after 10 months' high-tempo football without a winter break. Last summer Lionel Messi and Cristiano Ronaldo, the two marquee players, were jaded after long European seasons and the competition suffered as a result.
Such is the importance of the World Cup in the women's game the Football Association suspended the Women's Super League in early May so England players could prepare for the tournament. They also took the players out of pre-season training with their clubs to play in the Cyprus Cup in March. None of this is remotely conceivable in the men's game.
Other countries have prepared similarly. Mexico have played 18 matches in seven months and been almost permanently together in that time.
One England player who appreciates the competition's magic is Karen Bardsley. The goalkeeper was born in California to English parents and remembers the 1999 finals, and the vibe around the women's game then, vividly. "Girls playing football was quite widely accepted and momentum was picking up," she said of her childhood. "Players like Mia Hamm and Brandi Chastain you'd see  day in, day out on Gatorade commercials or playing games. You could aspire to that. Even though there was no league to play in then you'd think, 'why can't I be a professional?'
"Watching that final was just a buzz. It was at the Rosebowl, an hour from my house. It felt attainable. I was ballgirl for a US game, behind Briana Scurry's goal. It was just such an amazing atmosphere and I was like, 'Wow, it'll be really cool to be involved in this one day'."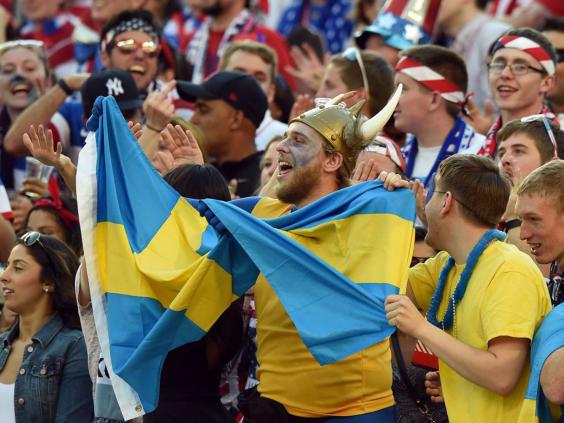 The uplift from hosting a tournament can be seen in Canada. Christine Sinclair, the Canucks' taliswoman, was on the front of most daily newspapers the day the tournament started and is a regular on TV advertisements. This is an  ice hockey nation rather than a  soccer one but events have conspired in the tournament's favour. It  coincides with the Stanley Cup's conclusion but the finalists are  from Chicago and Tampa, not Canada. 
So "Fifa", as the World Cup is routinely and surreally referred to here, is centre stage. Outside Montreal  attendances have been respectable despite a clash with the impending Pan-Am Games ruling out Toronto as a venue, unfortunate since it has the largest soccer-specific stadium and the highest immigrant population.
The papers have widespread coverage and games are being screened in bars nationwide (albeit in Moncton, at least, many drinkers seem not to be paying much attention except in Bubba Ray's sports bar). By contrast there was no TV coverage of the Canadian men making a 2-0 winning start in the first match of their 2018 World Cup qualifying campaign in Dominica on Thursday and barely a mention in print.
But then the men have only reached the World Cup once, in 1986, losing all three matches. It takes success to breed interest. Winning the World Cup, as manager Mark Sampson said on Friday, would provide a greater boost to the women's game in England than anything. The knock-on effect would mean a rise in attendances in the WSL, currently averaging barely 1,000, encouraging greater investment from the men's clubs, maybe even Manchester United becoming involved.
The irony is that, as the club game strengthens, the FA will find it harder to counter club's growing discontent at their players being sequestered for weeks on end. While it remains a long way off, eventually the club game may eclipse the international one, as with the men, because of events like this.
Reuse content