The Policia Militar in Brazil drive black 4x4s with a matt finish, the kind you only usually see in Premier League training ground car-parks. Walking past Botafago metro station in the centre of Rio de Janeiro on Saturday night I stepped out of the road to let one pass and from the open back window was a gun barrel casually resting on the frame, pointing out towards the busy city streets.
This has been the story of Brazil 2014, a huge but discreet police operation and nowhere more than at the heart of the World Cup in Rio's tourist areas. As a television spectacle, in the stadiums and the Copacabana backdrop to the BBC and ITV studios, the World Cup must have looked like a ravishing, sunlit party. For Rio itself, a temporary return to its 1930s glory-days as a playground for millionaires and Hollywood stars when it was the "Cidade Maravilhosa" and today's inequalities were much less of concern.
Video: Germany win fourth World Cup
On the ground, it felt different. If it took this many policeman to ensure a city operated safely, what would it be like when they all went back to their usual hours? The estimated security bill for the Brazilian state is £500m. Two days before Sunday's final, the authorities made it clear they were taking no chances around their marquee game with the arrest and jailing of 17 activists under "temporary prison" legislation at the notorious Bangu penitentiary outside Rio.
It is remarkable that the various Brazilian police forces have been unable to stop a 64-year-old Englishman, Ray Whelan, suspected of ticket fraud, evading arrest by walking out of the service entrance of the most famous hotel in Rio. But they have no problem rounding up those whom they only suspect might disrupt the proceedings.
World Cup 2014: 20 things we learned
World Cup 2014: 20 things we learned
1/20 Red faced

Vincent Tan, owner of relegated Cardiff City, is proved wrong again: red shirts do not increase the chances of success. Red was the most popular first-choice shirt colour in the tournament. Nine teams picked it, yet five, including big guns Spain and Portugal, failed to get out of their groups. Two more fell in the second round, and the furthest any crimson campaigners got was the quarter-finals – Ivory Coast and Belgium.

GETTY IMAGES

2/20 Don't get carried away

Not for the first time at a World Cup, the number of goals (added to by Netherlands' 5-1 thrashing of Spain) in the first round sparked talk of a new record. But the group stages are no guide for the latter rounds, and the goal rush dried up once the sudden-death reality of the knockouts took hold.

Getty Images

3/20 Letter of advice

To succeed in these finals you needed your nation's name to start with a letter in the first half of the alphabet, Algeria (pictured) being the most surprising. Of the 32 nations, only nine started with a letter in the latter half of the alphabet. Of those, five got through to the second round, but out of eight quarter-finalists only Netherlands represented N-Z.

Getty Images

4/20 Well done Jose

For Jose Mourinho to get £50 million from PSG for David Luiz looks great business. The Chelsea manager's chief concern was always the Brazilian centre-half's defensive ability, and the semi-final against Germany, when he effectively abandoned his post, graphically proved Mourinho's point.

GABRIEL BOUYS/AFP/Getty Images

5/20 Spain lacked energy

Spain's feeble performance, especially against the Netherlands, proved that at the top level age isn't as important as freshness. Many of their players are in their prime and playing for top clubs. And it was not exactly an old team. But success can sap a player's energy as much as age.

GETTY IMAGES

6/20 Europe can win away

The fact that this World Cup was only a Javier Mascherano tackle and a penalty shoot-out away from being a third successive all-European final shows the old belief that only South American teams win on that continent needs updating. It wasn't the climate that prevented the Netherland's best player, Arjen Robben, scoring a late winner against Argentina.

Getty Images

7/20 Hair cuts both ways

The jury is out on whether changing your hairstyle aids success. Ronaldo's zig-zag didn't help him or Portugal, while Neymar's blond tint presaged his injury and Brazil's 1-7 thrashing. But Argentina defender Martin Demichelis has been reborn as a player since he lost his ponytail. The newly shorn Marouane Fellaini must be hoping for the same at Old Trafford.

Getty Images

8/20 Messy not Messi

The "vanishing foam" may have kept defensive walls back 10 yards at free-kicks, but it did nothing to help the free-kick taker strike the ball cleanly. The ball had to be kicked through the ring of foam circling the ball, splattering it everywhere.

Twitter

9/20 Money talks in Africa

Nigeria's Stephen Keshi (above right) became the continent's first manager to reach the second round, where there were two African teams for the first time. It should have been a landmark tournament; instead three federations got involved in financial disputes as the old problems resurfaced.

GETTY IMAGES

10/20 A star is born

Given the media globalisation of the club game, it seemed rather old-fashioned to imagine a hitherto unregarded player making himself properly known at a tournament. But in this World Cup James Rodriguez (right) of Colombia has gone from the fringes of the elite to worldwide superstar.

11/20 Referees became softies

Allegedly on Fifa orders, so many fouls went unpunished by a book- ing for the perpetrator. The statistics also suggest leniency: 10 red cards (above) is fewer than any finals since 1986.

Getty Images

12/20 Fifa's timely earner

The game's governing body may be a "non-profit organisation", but they are still very good at earning. That could be seen every time the sponsored watch-shaped stoppage-time board (above) was held up by the fourth official.

GETTY IMAGES

13/20 Corners are key

Set-pieces are supposedly the weapon of choice for weaker teams, but much of Germany's potency derives from them. For all the squad's talent, the key opening goals in both their quarter-final and semi-final were from corners.

GETTY IMAGES

14/20 Rotation is crucial

The three best-performing semi-finalists all shared one trait: they changed either formation or line-up in every match, making them very difficult to work out. It was a factor in why Argentina-Netherlands was so tense, and one explanation why Brazil fell apart. Without Neymar and Thiago Silva, they could not adapt.

GETTY IMAGES

15/20 Club and country

A club season is no guide to World Cup form. Steven Gerrard was immense for Liverpool, anonymous for England. On the other side of things, there is Sergio Romero . The goalkeeper only made three appearances for Monaco last season but has been one of Argentina's stars.

Getty Images

16/20 Asia still minor

So much for the breakthrough of Asian football. All four teams finished bottom of their groups, without a win between them. It was so bleak that the South Korean Football Association even offered a collective bow of apology.

GETTY IMAGES

17/20 Oh lucky man

The records show that England had the seventh worst campaign of the 32 teams. Unlike those who outperformed him, such as Greece's Fernando Santos and even Japan's Alberto Zacceroni, Roy Hodgson has stayed in employment.

PA

18/20 Shoot-out kings

Argentina 1990 remain the only side to have won two shoot-outs in the same World Cup. So it was perhaps fitting that it was Alex Sabella's side who prevented the Dutch team from emulating them (above). Argentina never looked like losing from the moment of the first penalty.

19/20 Tweet tweet

The second semi-final offered a first, as Argentina tweeted their list of penalty takers. It almost felt like they were calling Louis van Gaal's bluff. It's hard to say whether it was a factor, but it did reflect how this World Cup has been dominated by social media.

20/20 No new balls please

Complaints about the ball have always been one of the tournament's clichés, but not this time, with a complete absence of discussion about it. The ball is doing exactly what it is meant to, meaning attackers are more comfortable with it.

PA
The World Cup finals began with the Sunday Times' most comprehensive investigation yet into the wholesale corruption of Fifa over Qatar's successful bid to host the 2022 tournament, an issue that had been conveniently parked for the duration of the Brazil 2014. In the main because Sepp Blatter, the Fifa president, has kept such a low-profile - so much so that some have wondered whether he has been in the country for the duration.
As usual, Fifa will leave with its profits from the event, estimated at £580m, untouched by the Brazilian taxman, an accord that every host nation has to sign up to, along with other privileges that would be beyond ordinary citizens. On Sunday night, Blatter found himself much less unpopular than Brazil's president Dilma Rouseff, who was loudly booed every time she appeared on screen by the predominantly middle-class Brazilians who attend the games. It was a first for Blatter, who may request that Dilma accompanies him on more official events.
This World Cup finals easily outshone the drab 2010 tournament for the sheer quality of football. It got off to a flier with Brazil's victory over Croatia and then onto the Netherlands' 5-1 destruction of champions Spain. A general leniency from referees helped at times, but may also have encouraged the spike in fouls after the group stages. For the organisers, it could not have worked out better - drawing attention from the pre-tournament concerns about the deaths of stadium workers and establishing an unstoppable momentum around the football itself.
After the first two rounds, the narrative had become whether this was best World Cup of all-time - a debate that flagged in the four quarter-finals over which only five goals were scored. But even so, it squeezed out other less-flattering issues. When a motorway flyover collapse in Belo Horizonte killed two people four days before Brazil's semi-final there against Germany, the victims were not even afforded a minute's silence before the game. In fact, you rather got the impression that it was viewed by the authorities as an inconvenient downer on the general mood.
At that point, nothing was permitted to interfere with the Brazil team's progress. While the country's major television channels were very much on-message, treating Neymar's injury like it was the Kennedy assassination, the mood among ordinary Brazilians was different. They had thought for some time that Luiz Felipe Scolari's team were mediocre. No-one expected the semi-final to be 7-1, but even so, for all the gloomy talk of "Maracanazo II", largely from those of us in the foreign press, there has been no wide-scale wailing in the street. It's only football, after all.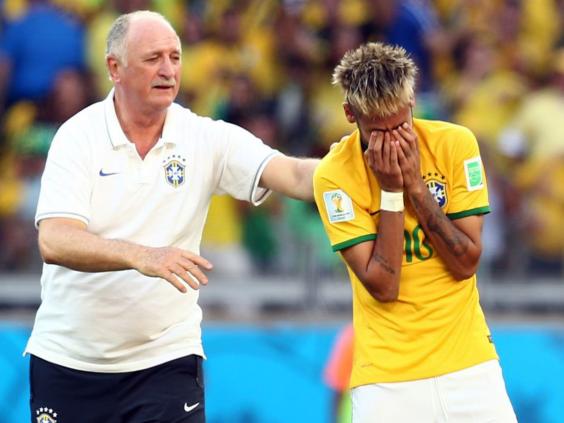 When Mario Gotze popped in the winner in the second half of extra-time in the final on Sunday, it took the total number of tournament goals to 171, equalling the record set in France in 1998. The German football nation is superb, having produced many of the key players in the great Bayern Munich Champions League winning team of 2013 too. But generally, this tournament has proved that what qualifies one as a good player in Europe's big-money leagues does not necessarily translate to a successful summer tournament.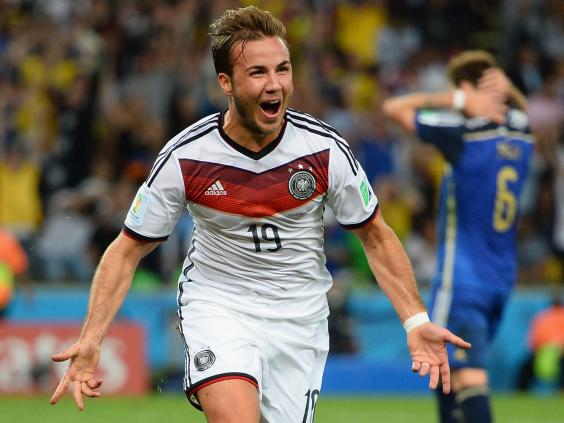 Teams like Colombia, Costa Rica, Algeria and the United States showed that good players, especially those who have been lightly-raced over the course of a domestic season, can come together and perform with the so-called best in the world. As for England, their performance left a mere thumbprint on this tournament. In terms of fallout, the Football Association and Roy Hodgson have benefitted from the distractive capacity of an exciting World Cup.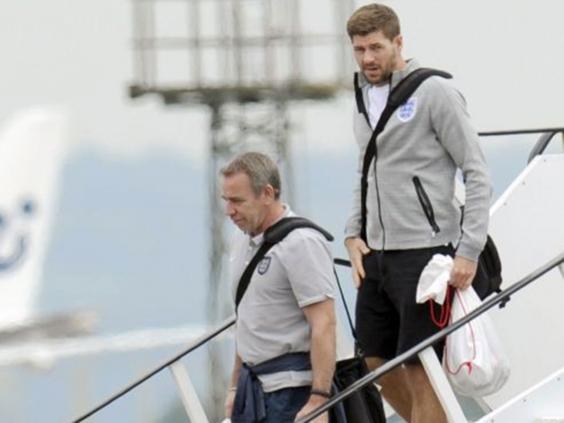 The television viewing figures have been remarkable, holding up long after England were eliminated. The BBC attracted 16.7m viewers for the final, confirmation, at the very least, that the love burns stronger than ever for football in the United Kingdom, however much the home nations' performances try to kill any domestic optimism.
Before Sunday's final, the Fifa montage machine was in full effect on the big screens. If you went to a game in Brazil dressed as, say, a sausage, or held up a sign saying that this was the best World Cup ever, then there is a good chance you were on it. This is how Fifa would like the world to see its four-yearly pageant, an exuberant meeting of the nations with more face-paint than a Sioux Indians re-enactment and some football too.
Once again, one suspects Fifa has got away with it. None of the stadiums collapsed, the protesters spent the last weekend in jail and the football was pretty good. The fundamental questions, like how the hell it chose Qatar for 2022, will not be answered now. Perhaps they never will. But now that Fifa has gone, Brazil itself will discover the unvarnished truth as to whether it really was all worth it.
Reuse content