This week was the last chance for World Cup auditions. Few of the 32 qualifiers will play again until mid-May, when the finals will be too close for anything but tinkering. At this distance the winner looks set to come from hosts Brazil, neighbours Argentina or the two outstanding European teams, Spain and Germany.
But Spain were a new name on the trophy four years ago. The semi-final appearances of Turkey, South Korea, Portugal and Uruguay in the last three tournaments – and Greece's Euro 2004 success – showed that with luck, and key players hitting form, many countries can be contenders.
England, who are dealt with elsewhere in these pages, come into that category. How are the other nations dreaming of triumph in Rio de Janeiro on 13 July shaping up?
Argentina
Won the last two World Cups in South and Central America and are strong candidates to make it a treble across the River Uruguay after tango-ing through qualifying. Alex Sabella, once of Sheffield United and Leeds, has built the side around Lionel Messi and was rewarded when he finally produced his Barcelona form for the Albiceleste. Messi leads an attack as good as any in the tournament, but there are question marks about the defence, which made the midweek goalless draw in Romania doubly perplexing. Assuming both countries win their groups they will be in the opposite half of the draw to Brazil.
Belgium
Widely touted dark horses who will be aiming to reprise the exploits of the '86 Diables Rouges who reached the last four in Mexico before bumping into Diego Maradona. Eden Hazard heads a fine crop of young players who lack only international tournament experience. Depth may be an issue, especially in defence, but keeper Thibaut Courtois and Vincent Kompany are a formidable barrier. With so many Premier League players they could be as exhausted as England – but key midfielders such as Steven Defour and Axel Witsel play elsewhere.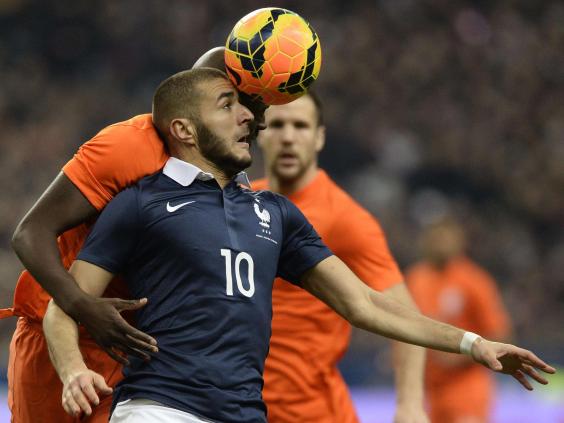 Brazil
Won 12 of 13 matches since being held by England in the Maracana last summer, picking up the Confederations Cup along the way. Some opponents are lightweight, like South Africa, beaten 5-0 in midweek, and there was a shock loss to Switzerland in August. But Spain, Portugal, Italy, Chile and Uruguay are among the vanquished. Form, quality, home advantage – everything points to the Selecao winning their sixth title. But can they cope with the pressure (expect Luiz Felipe Scolari to try and take it upon himself), and what is their best XI? It is getting late for experimenting, but Scolari has called up 33 players in two matches.
Chile
Only made an impact at this level when hosting in 1962, and it is hard to see a team with two Championship defenders (Wigan's Jean Beausejour and Forest's Gonzalo Jara) progressing far. But having held Spain and beaten England at Wembley in the autumn they outplayed Germany in Stuttgart on Wednesday, despite losing 1-0. Jorge Sampaoli has restored Marcelo Bielsa's high-tempo blueprint and with Arturo Vidal in midfield and Alexis Sanchez in attack plus geographical familiarity, they could put the Dutch out early on and go far themselves.
France
An 80,000 crowd at the Stade de France on Wednesday confirmed the French are back in love with their national team after the recriminations that followed the players' "strike" in South Africa. This week's comfortable 2-0 win over the Dutch suggested Les Bleus are regaining form as well as favour after a desperate struggle to qualify. Karim Benzema is scoring for the national team again, Paul Pogba has injected freshness, Franck Ribéry is at the peak of his game and Hugo Lloris is smart and experienced. A favourable draw means they should be in the last eight at least.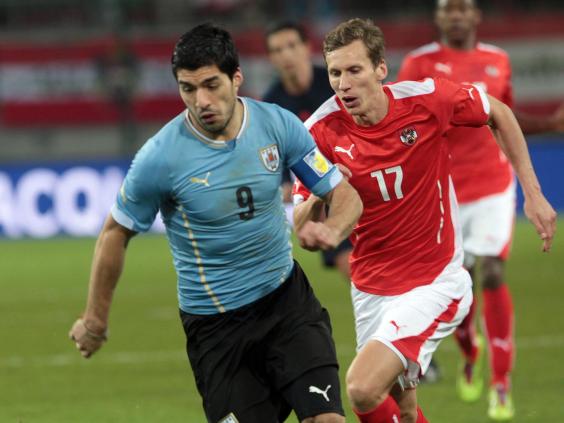 Germany
One of Europe's best and most enterprising teams since Jürgen Klinsmann's 2006 revolution, but it is 18 years now since Germany won a tournament – equalling their longest wait since 1954 – and the pressure is growing. Joachim Löw's side qualified in style and swatted England away in November, but they were frequently overrun by Chile in midweek despite winning. They are genuine contenders but questions remain. Can Miroslav Klose, who will be 36 when the World Cup starts, do it again? If Philipp Lahm plays in midfield, who will be right-back? Will the Bayern/Dortmund pressing game work in a Brazilian climate?
Italy
Cruised into these finals, runners-up at Euro 2012 and did well in Brazil in the Confederations Cup last summer, but losing Giuseppe Rossi to injury was a blow. While he may recover in time it will be asking a lot to expect him to emulate his namesake Paolo's 1982 impact. So the responsibility for winning matches may rest on Mario Balotelli's talented but volatile frame. Solid in central defence, less so on the flanks. Hoping for a last hurrah from Andrea Pirlo, one of four survivors from the 2006 triumph, but recent form has been patchy.
The Netherlands
Runners-up in 2010 but unlikely to go so close this time. Flopped at Euro 2012 and were drawn with Spain and Chile in Group B (whose runners-up are likely to face Brazil in the last 16). There is a sense that they are between generations with too few players in the crucial 25-28 age bracket. Robin van Persie, Arjen Robben, Klaas-Jan Huntelaar and Wesley Sneijder are all in their 30th year or older; that may be a problem given the conditions. Defensively there are doubts too, as France underlined on Wednesday.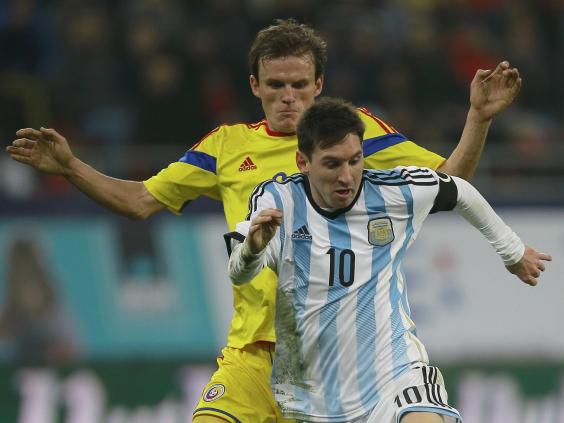 Portugal
Derided as a one-man team, but that man is the World Player of the Year with a habit of producing for his country when it matters. If Portugal are to win the tournament Cristiano Ronaldo will have to emulate Maradona's solo show in 1986, which is unlikely but not inconceivable. Ronaldo hauled Portugal into the finals when he won the play-off shoot-out against Zlatan Ibrahimovic and his brace in the 5-1 dispatch of Cameroon on Wednesday took him to a record 49 goals for Portugal. Plus they have Joao Moutinho, Pepe, Miguel Veloso – and huge support in their former colony.
Spain
The last country to defend the title was Brazil in 1962 but Spain have held on to their European crown and may do so on the global stage. Their strength in depth is frightening – Xavi, Xabi Alonso, Santi Cazorla, Jesus Navas, David Silva and Alvaro Negredo were on the bench in this week's 1-0 win over Italy. But the need to naturalise Brazil's Diego Costa showed recognition that sometimes tiki-taka is not enough to break down defences. They have a tricky draw (with Chile and the Netherlands), may be vulnerable in central defence and have played non-stop for years. But still Europe's best bet.
Uruguay
Surprise semi-finalists in 2010 and have retained much of that side and shrewd coach Oscar Tabarez. Thus widely expected to do well across the border, as they did in winning in 1950. But they scrambled through qualifying and results are scratchy – like the midweek 1-1 draw with Austria. In attack Luis Suarez is in magisterial form and Edinson Cavani a real threat but Diego Forlan is past his best. The midfield is decent but central defender Diego Lugano's struggles at West Brom are revealing and keeper Fernando Muslera not always convincing.
Best of the rest
Colombia were contenders until Radamel Falcao, who scored nine goals in qualifying, suffered a serious knee injury in January. The £50m Monaco striker may recover in time for the finals, but will not be match-sharp.
The African nations might be thought to be comfortable in a Brazilian setting but Ghana, a Suarez handball away from making the last four in 2010, are drawn with Germany and Portugal while Ivory Coast, given Didier Drogba will be 36 next week, are overly dependent on Yaya Touré. Continental champions Nigeria have pace and power, a good draw and an quality keeper in Vincent Enyeama, but there is a lack of class at the back and the probability that the federation will either interfere with excellent manager Stephen Keshi, or unsettle players over bonuses.
Fabio Capello will have learned lessons from England's 2010 debacle but Russia rarely travel well while Mexico, though at home playing in South America, have had a torrid year. Klinsmann's USA qualified well, and will have good support, but they are in the same group of death as Ghana and are no more likely to escape it.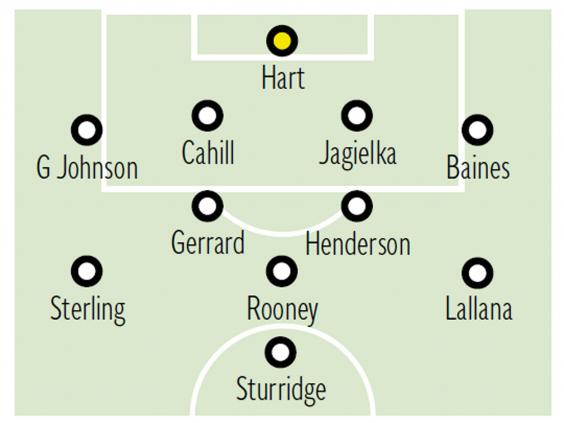 Reuse content