The hopes of a nation rest on their shoulders. The ever-expectant fans of Brazil are in even more of a frenzy than usual as the tournament creeps closer, desperate to make up for the failures of 1950, when the World Cup was last held in the country.
But what if the unthinkable were to happen and Brazil lost Thursday's opener against Croatia? Would there be time to recover and make a serious run for the Jules Rimet trophy or would it be over just as soon as it had begun.
Looking back in time won't make pretty reading for Brazil, bar one notable exception. Just four teams who eventually went on to win the World Cup have started without victory in their opening game in the tournament and three of those were draws.
Spain broke the mould in 2010 recovering from a shock 1-0 defeat in Durban to Switzerland to go on and win the World Cup in South Africa.
A profligate Spain, heavy favourites after their domination of international football since 2008, faced serious criticism in the aftermath of that loss. Though they had monopolised possession, the Swiss played the game to perfection, absorbing the pressure before striking the fatal blow with a simple counter-attack.
World Cup 2014: The 10 most likely teams to win it
World Cup 2014: The 10 most likely teams to win it
1/10 1. Brazil

Getty Images

2/10 2. Argentina

Getty Images

3/10 3. Germany

Getty Images

4/10 4. Spain

Getty Images

5/10 5. Netherlands

Getty Images

6/10 6. Italy

Getty Images

7/10 7. England

Getty Images

8/10 8. Uruguay

Getty Images

9/10 9. Portugal

Getty Images

10/10 10. France

Getty Images
Vicente del Bosque walked a tightrope in the following days, with a number of onlookers declaring the game the death of tiki-taka at the highest level. Spain won their next two games against Honduras and Chile to top the group, but they were far from convincing as they reached the knockout stages.
But Spain were not the host nation on that occasion and will not have to play in stadiums packed to the rafters with fans who not only expect their team to win, but to win well.
In the warm-up game against Serbia on Friday night the Luiz Felipe Scolari's men were booed off the pitch at half-time because the team were drawing 0-0 with Serbia.
Brazil were not at their best but they were completely comfortable in the match, their difficulty in creating chances not just down to stout Serbian defending but also because of terrible, murky weather and a horrendous playing surface inside Sao Paulo's Estadio do Morumbi.
Brazil eventually won 1-0 thanks to an impressive goal by Fred while on the floor, but still the players trudged off the pitch to boos – though some of them had been silenced. If Brazil fail to beat Croatia, this attitude from the fans could make things immeasurably worse.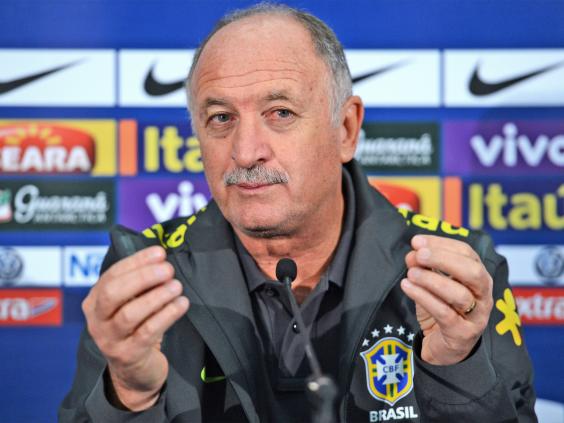 This is a nation that feels more detached from their national team than ever before. Not only do the majority of the best Brazilian players ply their trade in Europe, leaving behind a weak domestic league, the national team have embarked on a global tour for the last 18 months, playing the majority of the games in far flung corners of the world.
There was pressure on Scolari from Brazilians to include more domestic-based players, especially Ronaldinho who has been performing well in the Campeonato.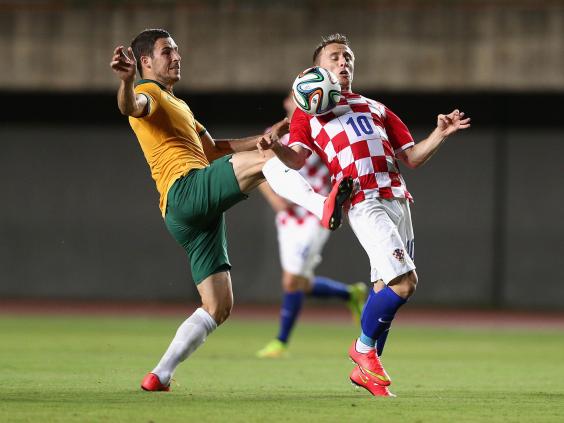 Croatia may have needed a play-off to qualify for the competition, and will be missing star striker Mario Mandzukic who is suspended, but they are a dangerous side.
The Serbia game showed that Brazil have two major weaknesses that Croatia could expose. Serbia managed to disrupt their flow with physical treatment of their stars, with Neymar particularly struggling under the rough justice.
Serbia also exploited Scolari's 4-2-3-1 formation, counter-attacking in the wide space left unguarded by Neymar and Hulk, who do not like to track their runners. If Darijo Srna and Danijel Pranjic can offer better delivery than Serbia's Aleksandar Kolarov and Dusan Basta then Brazil will be in real trouble.
Should they lose, Scolari's team, and especially, may not recover after waiting so long for this moment.
Reuse content