Is this the worst summer of sport England have experienced in recent memory? It certainly hasn't got off to a good start.
England's defeat to Uruguay in their second World Cup Group D encounter has certainly put a cloud over the nation's sport junkies, but it's not just the football team that are going through a rough patch.
The summer of 2014 got off to a bumpy start as English Premiership table-toppers Saracens were soundly beaten in the Heineken Cup final, as Toulon emerged victorious via a 26-3 demolition job in Cardiff.
The match coincided with the beginning of the five-ODI Series between England and Sri Lanka as the cricket season got underway, and despite a brave resistance from a reshaped England squad, Peter Moore's got his second reign as head coach off to a losing start as they went down 3-2.
After four wins on the bounce, Lewis Hamilton had to make do with second place at the Monaco Grand Prix, with team-mate and arch-rival Nico Rosberg taking the spoils. Hamilton would go on to retire in the next race in Canada, handing Rosberg the initiative in the Drivers' Championship battle as he stretched his lead to 22 points.
How did England perform?
How did England perform?
1/11 Joe Hart

Blameless for Suarez's goal and generally impressive against Uruguay's early pressure. Reacted sharply to two difficult Suarez corners to his near post. 6

Getty Images

2/11 Glen Johnson

England needed quality from their experienced right-back and Johnson, who struggled at first, delivered it with the cross for Rooney's goal. 5

Getty Images

3/11 Gary Cahill

Not as responsible as Jagielka for the goal and generally kept his head above water until the second goal, when he was caught off-guard by Suarez. 5

Getty Images

4/11 Phil Jagielka

Has struggled to contain Luis Suarez in the past and last night was no different, as he lost the Liverpool striker who peeled away from him to score. 4

Getty Images

5/11 Leighton Baines

Worked hard up and down the left-flank but, as in the Italy game, his final-third quality was not quite as good as it needs to be. 5

Getty Images

6/11 Steven Gerrard

England needed leadership and control in the middle but Gerrard was poor again, failing to keep the ball and losing the ball for both of Suarez's goals. 4

Getty Images

7/11 Jordan Henderson

Ran hard without the ball but failed to make much of a contribution going forward as England lacked ideas in the middle of the pitch. 5

Getty Images

8/11 Raheem Sterling

Not as impressive as he was against Italy, Sterling did try to run at opponents, with not much success. The first to be taken off. 5

Getty Images

9/11 Danny Welbeck

Tried to stretch Uruguay, running in behind, but England could not get him the ball quickly enough and he failed to use well it when they did. 5

Getty Images

10/11 Wayne Rooney

Restored to his preferred No 10 role, Rooney looked eager and although nothing came off at first, he persevered for the late tap-in. 6

Getty Images

11/11 Daniel Sturridge

Far less impressive than against Italy, less incisive with his movement, less responsible with his hold-up play and less dangerous in the penalty area. 4

Getty Images
Andy Murray returned to our screens at the French Open, and managed to string together a promising run of results as he showed his best form since his Wimbledon success last season. However, in the semi-finals he came up against the 'King of Clay' Rafael Nadal, and succumbed in straight-sets to suffer a 6-3 6-2 6-1 defeat as Nadal claimed his ninth French Open crown.
Across the pond, the US Open took place last weekend in the shadow of the World Cup, and in a display of complete domination, Germany's Martin Kaymer led from the first round until the last to secure his second Major trophy. The four-day event was grim viewing for any English fans, as not one player from these shores finished in the top-ten with Justin Rose the leading Englishman, as the defending champion finished tied for 12th.
The rugby action continued as England embarked on their three-match tour of New Zealand. With a depleted squad for the first Test, the tourist nearly stole a well-deserved victory, only to see a 78th minute Conrad Smith try condemn them to defeat. The second Test saw them suffer a 28-27 loss to see the All Blacks seal the Series victory.
But we've saved the worst till last.
After four years of waiting, England began their 2014 World Cup campaign with a renewed optimism that Roy Hodgson's young guns could spring a surprise or two in Brazil. Their performance in the opening match against Italy was exactly what they promised; attacking, creative and inventive. Yet it didn't all go according to plan as Mario Balotelli's second-half goal saw the Italians emerge 2-1 victors on put pressure on England to get out of the group.
But all was not lost. Apparent group whipping boys Costa Roca had just shocked Uruguay with a 3-1 victory, and England fans were confident the Three Lions would steamroll their opponents on Thursday night. After all, Luis Suarez wouldn't be match fit, would he?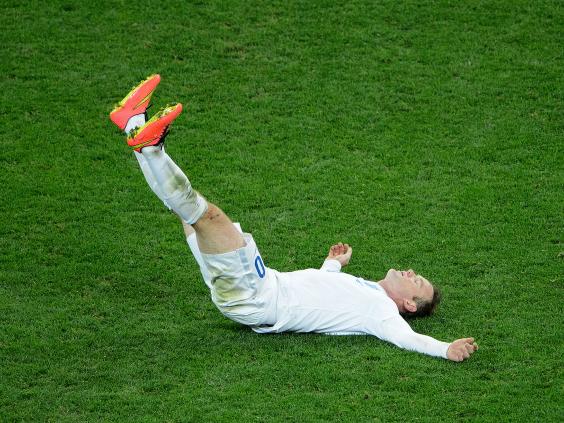 Wrong again. Two goals from Suarez not so much set the alarm bells off as booked England's early flight home, and they now must rely on Italy to win their next two matches if they are to have any say in the latter stages.
So where do we go from here?
England's rugby team will have one last chance to earn the victory in the land of the All Blacks that they crave so dear on Saturday morning when they compete in the third Test against New Zealand. Despite two hugely promising performances, a departure without a single win would be deemed a failure, by Stuart Lancaster's own admission.
England's cricketers began their quest for revenge against Sri Lanka today in the second Test at Headingly. After coming within one wicket of victory in the First Test, they will hope to end the series on a high with victory over the Sri Lankans.
Then it's the turn of Gerrard, Rooney and Co to show they're not complete flops as they take on Costa Rica on Tuesday in their final Group D match. While they could still stand a chance of qualification, the likelihood is that it'll all be in vain as they rely on other results to go their way.
Moving forward, Wimbledon begins on Monday when the hopes of a nation will return to Murray's broad shoulders as he defends his Grand Slam title. While English hopeful Laura Robson will miss the tournament due to injury, Heather Watson will compete in the Ladies' singles, but most hopes lie on Murray as he'll go into the SW19 tournament in promising form after a strong showing at Roland Garros. He will need to conquer the likes of Rafael Nadal and Novak Djokovic who have looked in tremendous form of late. Of course, the Scot will be representing Great Britain, but it's the closest thing the English have to any hope of success, and right now the majority would take anything following the dismal showing in Brazil.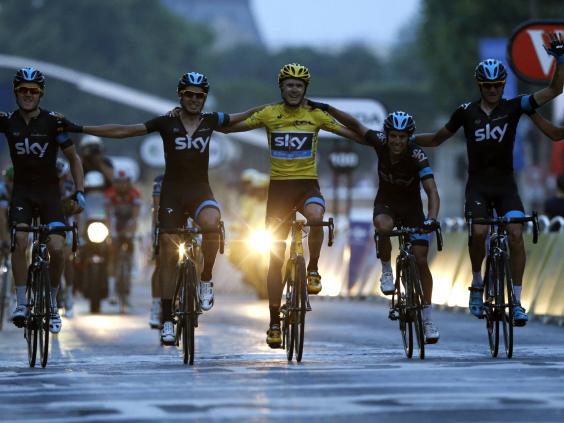 Talking of defending champions, Chris Froome will take to the streets of Yorkshire to begin his quest of winning back-to-back Tour de France title's when the 2014 event gets underway in Leeds. Froome breezed to last year's success but he looks to be up against it this year, having recently lost out to Andrew Talansky in the Criterium du Dauphine last week.
Hamilton will have the chance to win his second British Grand Prix following his brilliant 2008 success, and he'll need to be at his best if he is to overhaul Rosberg in the race for the title. The Briton has openly identified Silverstone as his main short-term target, but the championship will certainly be on his agenda following his recent domination.
The Open takes place in mid-July at Royal Liverpool, and fans will be eager to see a home winner of the Claret Jug. Darren Clarke's success in 2011 remains a fond memory (although strictly speaking he's Northern Irish) and Phil Mickleson will hope to retain the trophy he won last year following a difficult year.
Finally, the Commonwealth Games gets underway in Glasgow on the 23 August. Despite missing Olympic champion Jessica Ennis-Hill, England will look towards Sir Bradley Wiggins, Mo Farah, Katarina Johnson-Thompson and a returning Phillips Idowu to paint the summer golden, and hopefully we can forget about the pain of the past month.