Cristiano Ronaldo is ready to ignore doctors' warnings that playing while carrying a knee injury could risk ending his career and play against the USA, reports in Spain say.
Ronaldo, who featured in Portugal's heavy 4-0 defeat to the Netherlands, suffered a reccurrence of his knee injury in training which hampered him throughout last season.
Doctors have reportedly told the 29-year-old that the injury will rule him out for the remainder of the tournament.
According to El Confidencial, Dr Jose Carlos Noronha advised Ronaldo to rest his knee for around two months after an MRI scan showed significant pressure on his tendon, risking a tear that could end his career. However, conflicting reports from Portuguese newspaper Record say that Noronha categorically denies telling Ronaldo not to play.
But the Real Madrid forward is ready to play through the pain barrier regardless and may have painkilling injections for the crucial game against the USA on Sunday.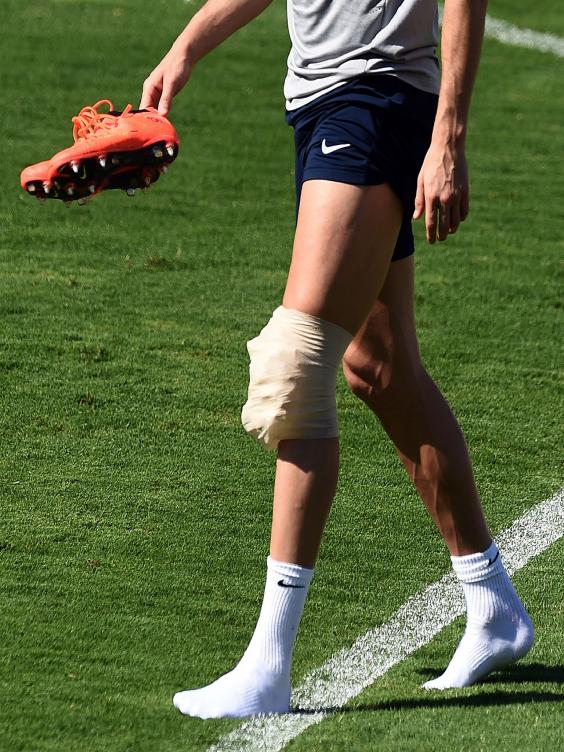 He reportedly told the Portuguese medical team: "I'm the one that says whether I'm playing or not."
The Ballon d'Or winner is Portugal's all-time top goalscorer with 49 goals from 112 caps, and scored eight goals in qualifying to help Paulo Bento's side qualify for the World Cup.
Portugal will go out of the World Cup if they lose to the USA, who beat Ghana 2-1 in their opening group game, and it would be a huge blow to their preparations if Ronaldo were to miss out.
Reuse content