If this World Cup feels like a voyage of discovery for Roy Hodgson's England team, it can only pale beside the eye-opening experiences that their 1950 forerunners faced when Brazil first hosted the tournament.
On the pitch, debutants England suffered a well-documented, humiliating defeat against a United States team including a dishwasher, a truck driver and a textile mill worker, but at the same time Sir Walter Winterbottom's World Cup pioneers returned home having caught a glimpse of the future. As the late Sir Tom Finney reflected years later in an interview with me: "It was entirely new really."
Unlike for their successors today, brought up watching Champions League football, the mere sight of the Brazilians in action was mind-boggling for a squad of players for whom satellite TV was science fiction. They were seeing other things – like the Brazilians' lightweight kits and the oxygen canisters and medical facilities in the Maracana dressing rooms – they had simply not encountered before. The hard pitches were another shock to the system.
The preparations of Winterbottom's squad could not have been more different from those of the England party today. After four days training in London they endured a 31-hour journey via Paris, Lisbon, Dakar and Recife. And when they did arrive, they had to put up with the noise of a hotel on the Copacabana beach which, for Finney, "was like being in Blackpool in season".
The 1950 World Cup was a 13-team tournament and, as BBC broadcaster Mark Pougatch's book of World Cup reminiscences, Three Lions Versus the World, notes: "The only information anyone could access about these sides came from reading magazines." The absence of hype is evident from the sports page of The Times on the day of the match against the US, 29 June, which contained just one paragraph about the tournament, listing England's starting XI. For Brazil 2014, there are some 18,000 media accreditations including an estimated 4,000 written press.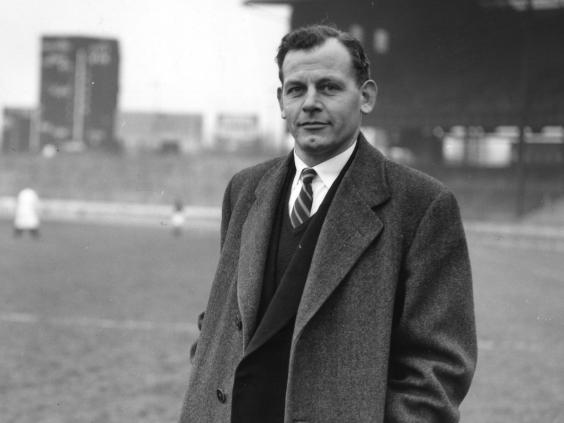 As for the Football Association's own travelling party, this numbers at least 70 people including a chef and nutritionist. Winterbottom's England, by contrast, had to eat what they were given at the Luxor Hotel – hence Sir Stanley Matthews' description in his autobiography, The Way It Was, of a welcome meal of "cold ham and fried eggs swimming in black oil" (although they were happier in Belo Horizonte, where they stayed in a hillside camp as guests of a British gold mining company).
Matthews himself had joined the squad only three days before their first game against Chile, called up at the last minute after starring for an FA XI in an exhibition match against Manchester United in Canada. He sat out both the Chile game and the subsequent loss to the US – in the latter case, after Arthur Drewry, the one FA selector on the trip, overruled Winterbottom – and his reflections on the tournament make for fascinating reading.
Despite a lack of sleep and stomach problems which left some squad members on a banana-only diet, it is clear the England players were spellbound by what they saw from the home nation's team. Matthews, then 35, wrote of being "in awe of the skills on display" when watching Brazil's opening match against Mexico. "The fluidity with which Brazil took the game to opponents had a controlled grace and style I had not seen before," he added. As for the free-kicks they bent around the defensive wall – in those pre-Jabulani and Brazuca days – Matthews admitted "it was the first time I had ever seen that done".
He was also "not a little envious of their constant use of the ball in training", comparing it with how "players never saw a ball from one Saturday to the next" at some English clubs. He later recounts his disappointment that a subsequent FA report into the finals decided that Brazilian training techniques were not suited to the English game.
It was not the only area where the Brazilians were "miles ahead of us", as Finney put it, remembering their "modern short-sleeved shirts". While the advertising spiel for the current England shirt advert talks up its "cooling technology", England's 1950 kit included long-sleeved, woollen shirts, long shorts and heavy boots, which had toecaps and ankle protection. Matthews went straight out to a Rio sports shop and bought himself a pair of the lightweight, streamlined boots worn by the Brazil players. "I realised that with a pair of these I could be even quicker," he said. Back in England, Matthews – who was in the process of agreeing a boot endorsement deal with the Co-op – paid for the company to design him his own private pair on the side, which he would wear for the rest of his career.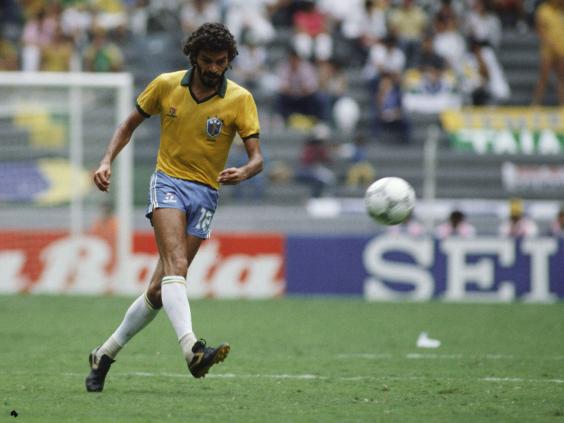 From little things big trends grow and 64 years on the World Cup has become so important to the major sports manufacturers that they have spent between them an estimated €290m (£235m) on kit deals for the 32 finalists, according to Dr Peter Rohlmann, a consultant with PR Marketing. Adidas – which provides kit for nine of the teams compared with Nike's 10 – is hoping to make €2bn (£1.6bn) from this World Cup year, with €250m of that amount generated by the tournament. Global shirt sales during the World Cup, meanwhile, are tipped to surpass the 30.1 million reported for South Africa 2010. "England have the chance to sell two million shirts or more," estimates Rohlmann.
As the kits and boots have changed, so too the look of the footballers themselves. The sight of Cristiano Ronaldo's Mr Universe-style pose at the end of last month's Champions League final was surely a taste of things to come this month as players, most of whom are now in the gym before and after training, show off their honed torsos.
Back in 1950, England's squad contained just two players over six foot, and goalkeeper Bert Williams was only 5ft 9in. By comparison, Joe Hart stands eight inches taller than his predecessor at 6ft 5in and, overall, today's England squad has 14 players six foot or over.
Even three decades on from 1950 – in the Spain '82 finals – the footballer was a different beast. Watch footage of the likes of Paolo Rossi, Michel Platini and Socrates – stars of the 1982 finals in Spain – and you will see skinny arms but powerful legs. Chris Waddle, the former England winger, recalls: "I used to do sit-ups every day but I never did weights in my life. The only gym work done was to build the muscles around the knees."
Pat Nevin, who like Waddle is working as a BBC analyst at the World Cup, makes a similar point. "If you were six foot two then, you would probably be a bit skinny whereas the very top players now are perfectly proportioned." In Nevin's case he actually lifted heavy weights in his days as a tricky winger to build up his core strength but suspects there are other factors behind the look of the modern player. "When you see footballers and they're ripped, that is not all pure power – it is quite a lot for show," Nevin added.
That said, it is easy to imagine that were he playing today, Matthews – son of a boxer and a noted fitness freak in his day – would have been just the same. After all, at the 1950 World Cup he had looked admiringly at the Brazilians and decided: "They were leaner, fitter, more mobile and looked the part." One thing, at least, that has not changed.
Reuse content