Brazil full back Maicon has defended national team boss Luiz Felipe Scolari after the hosts were humiliated in the World Cup.
The former Chelsea manager has been axed from his job, according to reports in Brazil, after the nation failed to reach the World Cup final.
But Roma right back Maicon has defended the team's performance and his former manager's work.
"Maybe Brazil did not have the tournament that was expected, but the Brazilians have to remember that this is a team built over a year-and-a-half," he told Italian newspaper Gazzetta dello Sport.
"The Germany project has been going on for eight years, the Argentines [runners-up] have been together for six. It takes time.
"I believe Scolari and his entire staff have done a good job - this squad has a good mix of experience and youth and has a future."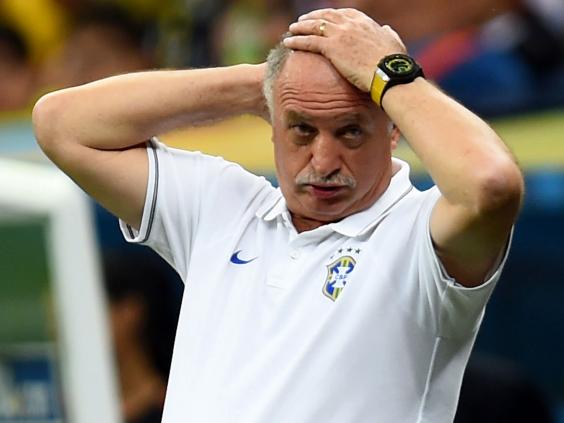 Maicon made three appearances for the Selecao after Scolari dropped the more attack-minded Dani Alves for the 32-year-old.
The move spectacularly backfired as Brazil conceded seven against Germany and three against the Netherlands in the third-place play-off.
"After what happened in this World Cup, even those who are less experienced will now have the right mindset to win.
"I do not think that the wound of the 7-1 defeat to Germany will weaken them, in fact, after that night I saw straight away the will to get up, and the defeat in the last game for third place is a chapter we will close quickly."
Reuse content