It is 6.20am and a milky sun is peeking through the stained concrete buildings of central London as the capital's earliest commuters flit between shadow and light.
At Victoria coach station, a sleepy journalist steps off the overnight service from Middlesbrough. Never has a soulless terminus seemed so welcoming.
Standing bleary-eyed, heavy of head and sick to the back teeth of buses, a quick glimpse of a clock confirmed the duration of the misery.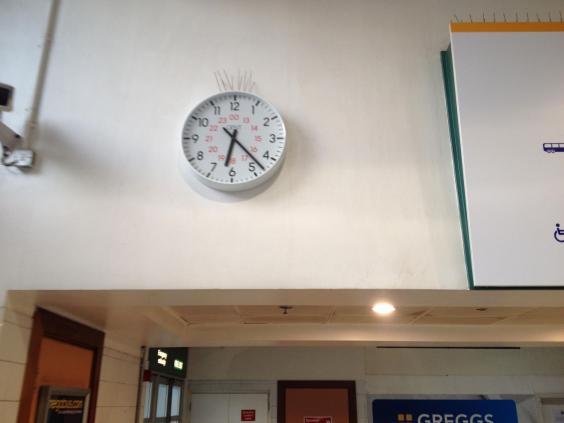 But why would one put oneself through an uncomfortable, nay, excruciating six-hour journey through the night on Easter Monday?
Well, because football fans are forced to do so, and it is all too rare that a journalist puts themselves in the shoes of the fan – let alone those who travel home and away.
My conclusion: poor bastards.
On the back of Sky Sports' decision to rearrange the fixture between Middlesbrough and Arsenal from Saturday to Monday night, visiting fans were subsequently faced with the Herculean task of getting themselves from London to the north-east - 498 miles in total - and then back again in time for work on Tuesday morning.
On a Saturday, for a 3pm kick-off, doing the journey in a day would have been a struggle. On a Monday night, and a bank holiday to boot, it was laughable.
Arsenal fans making the trip could have opted to drive, some chose to spend the night at a local hotel, but, with the last train out of Middlesbrough leaving just before 9.00pm, the vast majority of fans trying to return for work were forced to rely upon coach services - provided by the club or, in this case, National Express - if they wanted to make it back home, travelling the length of the country through the dark of night.
It was to be a grim prospect by all accounts.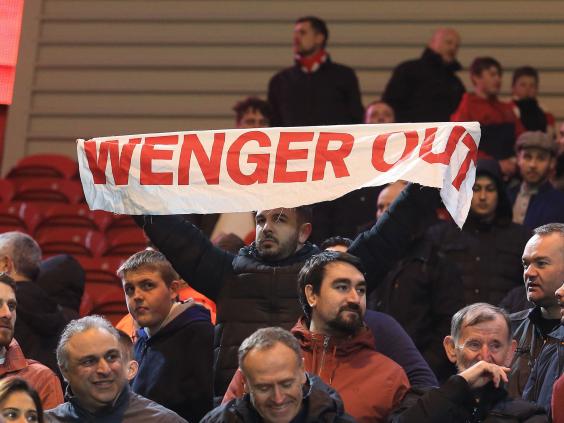 Of course, fans don't have to attend. They could simply miss the fixture - as many did – and watch it on TV but there is an addictive quality to away games, where the most obsessed turn every trip into a pilgrimage. And their unwavering commitment does not excuse the thoughtlessness of the decision to move the clash for the sake of Sky Sports' broadcast schedule.
Unfortunately, though, this lack of respect is nothing new and has been hindering supporters increasingly year-on-year. The 500-mile round-trip was just the latest reminder of what English football fans are forced to go through to follow their sides.
The Football Supporters' Federation was set up to fight for the interests of fans and the majority of the complaints it now receives concern fixtures moved for television.
"Travelling football fans constantly balance time considerations against financial ones and broadcasters' rights trump those of match-going fans when it comes to the crunch," the FSF's chief executive Kevin Miles told The Independent.
"Past calls for broadcasters to compensate fans have fallen on deaf ears – they argue they've already paid clubs billions and it's up to the clubs to manage the disruption they cause."
So as an adopted Arsenal fan for the day, I approached the journey with an open mind and stepped onto the coach with initial optimism for the road ahead. Like Michael Portillo and his 'Great Railway Journeys', this was to be my own insightful telling of Britain's great bus voyages. I was to be a Portillo for the new generation, proudly eulogising our nation's roads and the buses they carry.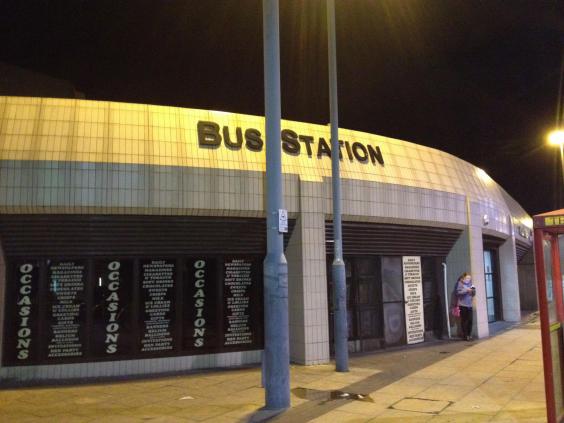 But, boarding at just gone midnight, those Portillian ambitions soon evaporated and were quickly replaced by regret. Deep, panicked regret.
Cramped, unable to sleep and exhausted, I quickly realised the gravity of my mistake in accepting such an assignment.
As the red numbers on the clock above the driver's head flicked to 1.45am, that tidal wave of regret found the shore of lumbar pain. A dull ache had begun to spread across my lower back, my eyelids grew heavy, but refused to close, while an Arsenal fan sleeping next to me waded through sweet dreams of Alexis Sanchez's sublime free-kick.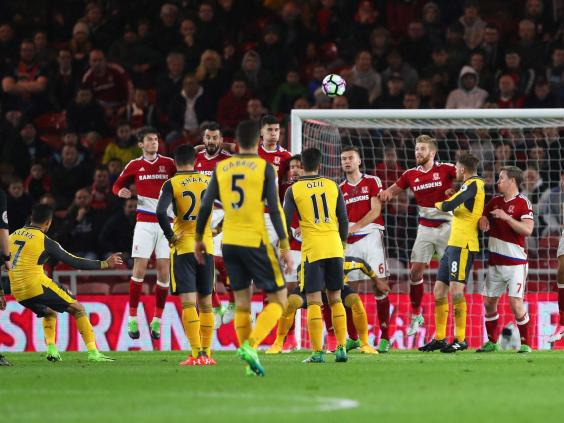 Pick-ups at York and Sheffield followed before the coach called in for a pit-stop. After spotting the golden arches of McDonalds out of the corner of my eye, I begrudgingly made my way into the service station. A solitary cheeseburger was the extent of my late-night/early-morning snack and, as one might have expected halfway down the M1 at 3.00am, it underwhelmed. More regret.
The journey was soon back under way but three long hours remained. 180 minutes. Two more games, minus injury time, played back-to-back.
Turning to my fellow journeymen for some form of comfort, all to be seen were featureless faces staring out from the blue-lit darkness. Emotionless, unspeaking and unmoving, these were my not-so-merry companions. At least we were in it together.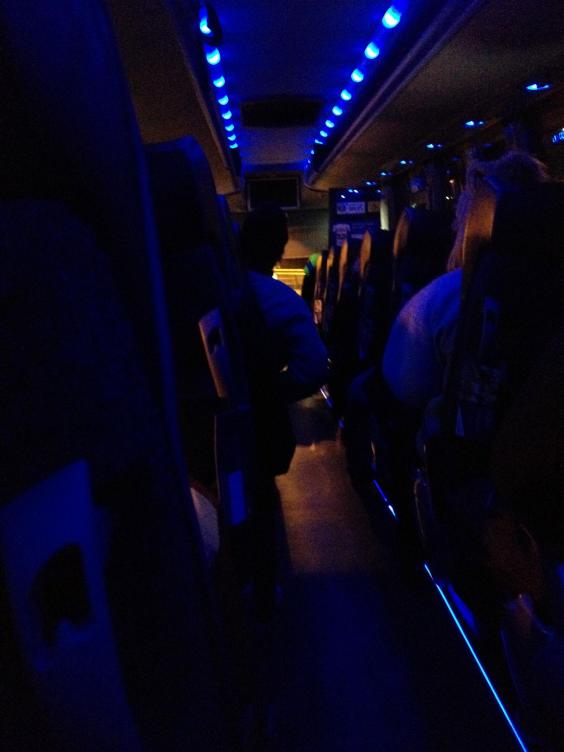 Milton Keynes approached around at 4.57 am. Few are ever happy to see Milton Keynes but every southward mile was a mile closer to home, and besides, awake to the goings on around me, I was quick to claim two seats in front after they'd been vacated. I left my sleeping Gunner behind and didn't look back.
It was around this time, too, that a thin orange crack had split open the horizon. A telling sign that the journey was reaching its end.
The sprawling London skyline approached soon after and, with it, freedom at long last. Never again, I vowed, stepping out into the brisk chill of the capital.
Middlesbrough vs Arsenal player ratings
Middlesbrough vs Arsenal player ratings
1/22 Brad Guzan – 6 out of 10

Dealt with most that Arsenal threw at him but should have done much better with Sanchez's free-kick.

Getty

2/22 Antonio Barragán - 6

Solid if unspectacular night on the right side of defence.

Getty

3/22 Ben Gibson – 7

Marshalled Giroud well and handled the Frenchman's physicality without too much trouble.

Getty

4/22 Daniel Ayala -7

Capable in defence but should've done better with second-half header.

Getty

5/22 George Friend - 6

Exposed by Oxlade-Chamberlain at times but solid enough in relief of the injured Fabio.

Getty

6/22 Adam Clayton – 5

Typically workmanlike in defence but a poor challenge cost Boro dearly from the resulting Sanchez free-kick.

Getty

7/22 Marten de Roon – 6

Failed to really assert himself on the game.

Getty

8/22 Grant Leadbitter – 6

Ugly first-half tackle on Ozil could've earned him more than just a yellow but showed well in attack.

Getty

9/22 Stewart Downing - 7

Rolled back the years with an inch-perfect ball for Negredo's goal.

Getty

10/22 Alvaro Negredo – 7

Quiet night as the home side's focal point but took his goal with a poacher's instinct.

Getty

11/22 Gaston Ramírez – 7

Boro's brightest attacking threat and looked the home side's most likely to break the Gunners back line down.

Getty

12/22 Petr Cech - 6

Not tested a great deal and deserved better from his defence for Negredo's goal.

Getty

13/22 Gabriel – 6

Always on the edge of an utter calamity the Brazilian managed to avoid any tonight and looked better in a three.

Getty

14/22 Laurent Koscielny – 7

Arsenal's best defender but will have wanted to do better with Negredo's goal.

Getty

15/22 Rob Holding – 7

Definitely a player for the future if not right now.

Getty

16/22 Alex Oxlade-Chamberlain – 7

Pushed on well down the right flank and offered positional discipline going the other way too.

Getty

17/22 Aaron Ramsey – 7

Neat and tidy as ever and added a dash of quality with a deliciously composed chested knock down for Ozil's goal.

Getty

18/22 Granit Xhaka – 7

Doesn't know whether he's coming or going but plenty of energy if not so much discipline from the Swiss.

Getty

19/22 Nacho Monreal – 7

Added some good balance on the left and thrived with the added attacking responsibility. Still a little clumsy in the defence.

Getty

20/22 Mesut Özil – 7

Took his goal with the composure required and added the class when the Gunners needed it most.

Getty

21/22 Alexis Sánchez – 8

Not one of the Chilean's best games yet was still the outstanding performer scoring one and creating another.

Getty

22/22 Olivier Giroud – 7

Didn't threaten as much as he would've liked but added the focal point that Arsenal lack with Sanchez up top.

Getty
But such a journey has now become part of the package for football fans left vulnerable to the whimsical decision-making of broadcasters and the league. Understandably, the fans I spoke to felt as if their interests had been completely overlooked. Rav Dhaliwal, 55, who had driven up, condemned Sky Sports for their decision-making. "Sky have certainly got too much control, too much power," he said. "The fixtures aren't thought out. We're here because for Arsenal fans this is like a cup final. If we lost this we can wave goodbye to any hope of fourth place. 
"I know someone has got to play but in all good honesty if they had two local sides I'm sure they could have picked a better fixture."
Stephen Boyd, 30, echoed this sentiment. "It's not good because you've got to take time out of day-to-day life. If either of us couldn't get back, because maybe the car broke down, we're potentially missing shifts tomorrow.
"I just don't think it works for fans - the TV companies aren't thinking of fans at all. It's a complete lack of respect.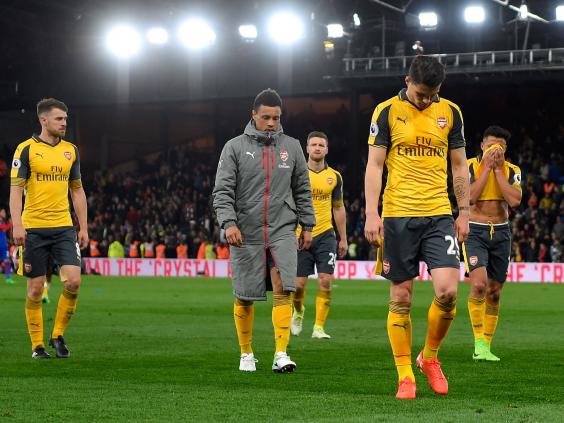 "We follow our club across the country, some of us follow our club abroad, mainland Europe, some people even go to China or America in the pre-season tours. That's fine but when you're ploughing that much money into your own club and then TV companies start changing the schedule, you end up forking out more and more cash. Working people don't have that sort of money.
"What you're going to have eventually is people turning around saying 'we're not up for this, we can't handle it.' There's going to have to be a change somewhere down the line. At the moment it's very difficult for fans to feel like they have a say in what's happening."
Rav and Stephen are just two voices among the hundreds of thousands of fans who, over the years, have vented their anger against this growing disregard for fans. Two years ago, Bournemouth supporters were left outraged after being forced to make the 528-mile round trip to Liverpool on a Monday night - all for the benefit of Sky. One week after that, Liverpool fans endured a 410-mile round journey to see their side take on Arsenal in another Monday night clash that was shown live on Sky Sports.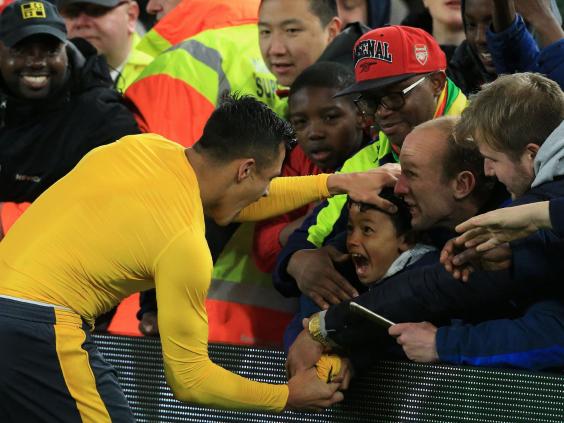 Last season, Arsenal and Leicester City fans condemned the decision to allow Sky Sports to postpone their Premier League showdown by a day with barely three weeks' notice. Leicester's supporters even threatened to boycott the opening five minutes.
One league down, the fans' relationship with the broadcaster is even more fraught and volatile. Leeds United notably denied Sky Sports access to Elland Road last season in protest against the number of games being broadcast on TV. The ban didn't last long, with Leeds in clear violation of the contract they had signed with the Football League earlier in 2015, but here – for the first time - was a club visibly attempting to resist.
In spite of all of this, though, fans continue to follow their teams through thick and thin. Clubs, where possible, help them. Arsenal subsidised coach travel to Teesside for those willing to take on the 12-hour round trip, and so many fans gritted their teeth, swallowed their pride, paid their dues and made that 500-mile round trip to watch their men in action.
Clubs and the league must not disrespect fans by treating them as simply customers.
Those who travel great distances, dedicating hours and days and weeks deserve the credit they never get.
Broadcasters take note, football fans are not the merely the backdrop and soundtrack to every game, they are the heart of it.
Without them, the game would be nothing.
Reuse content