Here is Arsenal goalkeeper David Ospina helping Chelsea's recent £26.1m addition from Fiorentina Juan Cuadrado settle in London.
The pair are team-mates for the Colombian national team.
The Gunners' keeper, who has recently disposed Wojciech Szcesny as the Gunners No 1, wrote in the caption alongside the image: "Los mejores deseos panita", which in English means: "Best wishes buddy".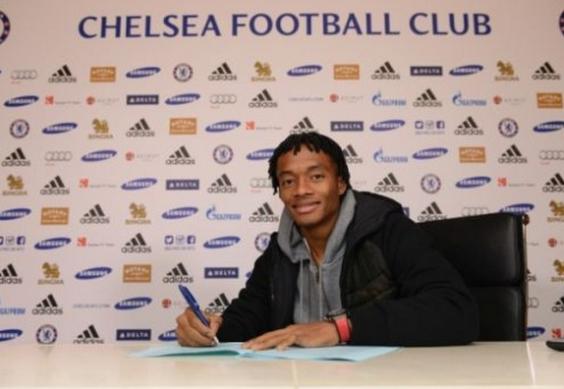 Cudrado, 26, said after signing for the Blues on deadline day: "I am very happy and thankful for the opportunity I've been given. This is a great club and honestly it is like a dream to join the Chelsea family and know that the manager believes in me. I'm happy."
His former coach at Fiorentina, Vincenzo Montella,  said: "It was a sale that had to be done.
"Cuadrado is a player that has always arrived with a smile and given everything to Fiorentina - I'm happy for him because he is going to a big club."
Reuse content