When businessman Charanjit Singh Gill bought non-league Southall Football Club in 2010 his dream was not just to win points, promotions and silverware.
Founded in 1871, the west London club already had a fine tradition of producing footballers who went on to play at higher levels, most notably former England, Tottenham, Queen's Park Rangers and Newcastle United striker Les Ferdinand and former England winger Alan Devonshire, who won the  FA Cup with West Ham United in 1980.
Located in the heart of one of the country's largest Asian areas, Gill had ambitions to forge a club that represented the local community and established itself as a football factory for the British Asian stars of tomorrow.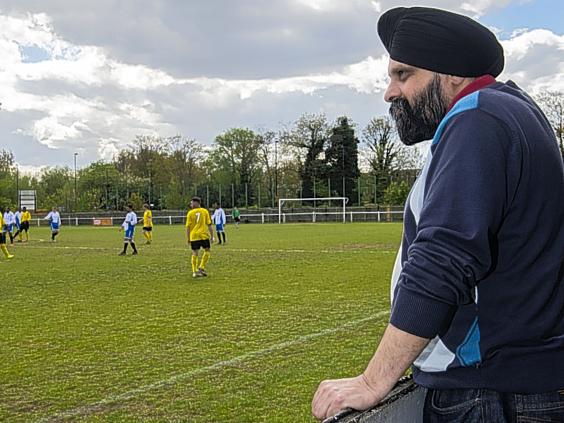 Just over 70 per cent of Southall's population originate from the Indian subcontinent but of the 10 teams that make up its football club, which includes a first team, reserve team and eight youth teams, only six players are Asian.
Having invested more than £100,000 of his own money, Gill is adamant that his dream has not died but it has certainly stalled and not for want of trying.
Gill regularly speaks at schools, places of worship and on local radio stations to raise awareness about the club and how locals can get involved. Free weekly coaching sessions are also on offer with Football Association-qualified coaches, attracting dozens of youngsters but hardly any Asians.
Last month, a week long football camp organised jointly by Southall and Chelsea for local youngsters was cancelled because of a lack of interest, despite the Premier League club offering the services of its coaches and a first-team player.
Gill welcomes the FA's plan of action but insists that the time has now come for the Asian community to get involved in the game and that racism can no longer be used as an excuse.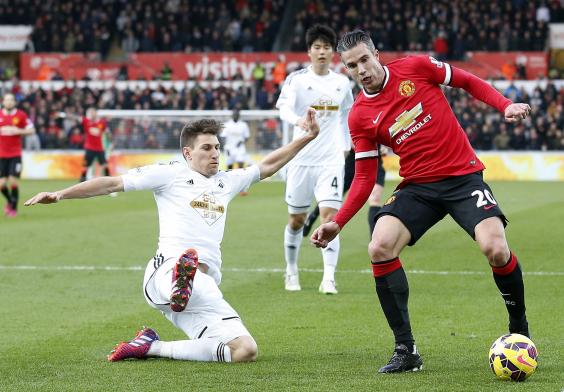 The 54-year-old Southall owner maintains that there is no shortage of local Asian youngsters playing football but there is a reluctance to get involved within the mainstream of the game by joining FA-affiliated clubs such as Southall, which plays in the Spartan South Midlands First Division. Many prefer to compete in their own teams and competitions.
Gill said: "The FA is doing its bit and it's very positive that they have launched a plan that involves specific targets. Of course there was a problem with racism in football in the past but things have changed. Clubs are desperate for British Asian footballers so it's up to us, the Asian community to get out of our comfort zone and take responsibility."
In his drive to spread the message about the beautiful game there is one obstacle that Gill routinely encounters, which he believes explains the dearth of Asian footballers.
He said: "It's difficult convincing Asian parents that they should support their children to play football or any other sport. They prefer them to concentrate on education and have professional, middle-class careers. That may be a stereotype but it's very true."
Michael Chopra, the former Newcastle United, Sunderland and Cardiff City striker, one of the few British Asians to have played at the highest levels of the game, also believes that cultural factors play a significant role in the lives of young Asian footballers.
Chopra, who is with Scottish Championship side Alloa Athletic until the end of the season, said: "When I was growing up I played with a lot of Asian lads and many of them had to stop because their parents wanted them to focus on education.
"My parents were very supportive. My father took me to my first Newcastle United game at the age of seven and wanted me to become a professional footballer but I know that this is not the experience of many Asian players."
Chopra, 31, believes that the FA's plan could be a game changer. He said: "It's a very positive move because the FA have asked Asian communities what they want  and are taking definite steps to tackle the situation. There's been a lot of talk and it's good that action is now being taken."
Chopra maintains that during his time in the game he has not faced any racism. He said: "I have been very lucky. I don't know if it's because my mum is English and my dad Indian but my racial background has never been an issue."
Chopra is due to visit Southall next week where he will address school pupils in an attempt to encourage them to get involved with their local club and speak about his experiences within the game. Last year, he also played in the Indian Super League, a high-profile tournament that attracted some of football's most well-known names.
"There is a huge appetite for football in south Asia and within the British Asian community," said Chopra. "We've just got to take that enthusiasm and raw talent and start turning into the finished product. I'm confident that it's just a matter of time before we see the first British Asian football superstar and this plan could help make that happen."
Northampton Town defender Kashif Siddiqi is one of the nine British Asian professional footballers in England's top four divisions. The 29 year-old full back reveals that during his attempts to establish himself within the game he never faced any outright racial hostility but has been constantly met with quizzical looks and questions about his ability because of his Asian origins.
Siddiqi said: "I felt a lot more pressure than many other players because clubs either expected me to be a Messi or a Ronaldo, thinking if an Asian player has come this far, he must be fantastic or thought I couldn't play at all."
One of the most challenging issues for Asian footballers claims Siddiqi is their cultural backgrounds and  the lack of role models to inspire them. He said: "When I started in the game there was no Asian role model that I could look up to. Unless we have Asian players coming through then many Asians will continue thinking that football is not for them.
"It can also be quite difficult fitting into the dressing room atmosphere, socialising with players and joining in with the banter. Football remains a very laddish, beer drinking culture. I don't drink alcohol and it was not easy for me to become part of this world."
Siddiqi, who has represented Pakistan at international level, added: "It's a problem for a lot of young Asian players because we come from a very different cultural and family background to most footballers."
Like his contemporaries, Siddiqi believes that the FA's plan is a step in the right direction but that the Asian community also needs to play its part. He said: "I've been talking about this issue for a long time and have even had discussions with the FA about it. This plan can only work if the football authorities implement it and Asian people realise that  they have to start engaging and get involved in our national game."
Reuse content