Paedophile Barry Bennell, whose crimes have prompted an investigation into feared widespread sexual abuse of young players, has worked for at least four football English professional clubs, with Stoke City, Leeds United, Manchester City and Crewe Alexandra all now under scrutiny.
Stoke City said on Thursday night that have established that Bennell was employed by them as both a coach and scout in the early 1990s, though the absence of employee records means they are unsure whether he was working in a full-time or part-time capacity. No-one now working at the club knows or recalls him, a spokesman said.
But Bennell's close links to Stoke meant that boys playing for the Staffordshire youth team Stone Dominoes FC - which he also coached – would frequently wear the professional club's iconic red and white strip. Manchester City have said they undertaking their own investigation into Bennell's activities whilst a talent spotter for them.
An NSPCC hotline, set up after four ex-footballers spoke out about being sexually abused by coaches as children, had already received 100 calls by Thursday night, raising concerns about children now and in the past. Crewe director of football Dario Gradi has issued a statement expressing sympathy for Bennell's victims while at the club.
Bennell, who was jailed for nine years in 1998, also worked as talent spotter for Leeds United, and was head coach of the Stone Dominoes club, which he lead on two tours to the United States, in 1993 and 1994. It was during the 1994 tour, on which Dominoes sent four teams of boys between the ages of 10 and 15, that a 13-year-old club player claimed that Bennell had sexually abused him.
A Stone Dominoes history, published on the club's website, details how "a professional coach" - Bennell - was dismissed for "gross misconduct and a review of the club's situation undertaken" in 1994. There are no further details.

The club could not be reached on Thursday night but its website history captures the excitement which was felt by the success which the charismatic Bennell brought to the club when recruited in 1992. The site states: "A professional coach joined from Crewe Alex and ex Manchester City, and accelerated development. Tours to the USA took place in 1993 and 1994 with great success. Unfortunately the coach was dismissed by the Club in 1994 for gross misconduct and a review of the club's situation undertaken."
Bennell is thought to have worked for Crewe Alexandra from 1983 and to have been dismissed by the club in 1992, for reasons which are unclear.
It was while the Stone Dominoes FC party were in Jacksonville, Florida, that the allegation of sexual abuse against Bennell was made. Police arrested him at the Sea Turtle Inn in the city and eventually charged the then 40-year-old on six counts of sexual battery and lewd and lascivious behaviour, committed in Jacksonville and the city of Kissimmee.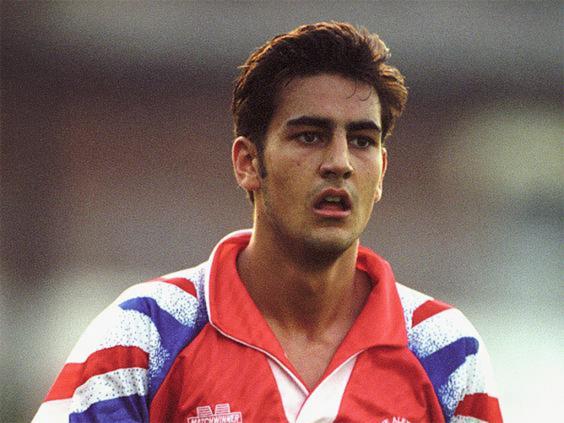 When the case finally came to court, Bennell pleaded guilty and was sentenced to four years imprisonment. The prison term allowed the victim to turn 18 before Bennell was released from prison and did not have to travel to the United States to testify.
Following the case, Dominoes said they were "shocked and disgusted." They insisted Bennell's background had been carefully checked and there were no clues to the danger.
Dominoes Club coach Bernie Bramwell said at the time nobody had "any inkling" about what went on. "People at the club were very distressed about the whole issue," he said. "Children respect and look up to people who teach them. Lads of that age can be very gullible and vulnerable. That is why nobody gets a job without their credentials being examined." Bennell did not serve the full term of imprisonment in America, but on his return to England, was arrested again.
Stoke said on Thursday night they had not been approached about any specific case of abuse but were ready to launch an investigation into any allegation raised.
Reuse content