The 700th anniversary of the Battle of Bannockburn has been remembered today as the Scottish recall Robert the Bruce's famous victory over King Edward II. 400 people joined the William Wallace Society in marching from Stirling Bridge the the battlefield to mark the occasion, which got us thinking.
The battle was not the only time the Scottish battered the English - especially on the sporting stage - so here are ten of the most memorable Scottish victories over the Auld Enemy.
Boxing
Jackie Brown vs Benny Lynch – 1935:
Benny Lynch remains Scotland's only ever boxing world champion and his ascent to that status was made all the sweeter when he stole the title from an Englishman. The match was a one-sided affair and saw Brown knocked out in two rounds. In the short fight Lynch, then only 21, inflicted an impressive ten knock-downs on his opponent to seal his victory in style.
Football
England 2 Scotland 3 – European Championship Qualifier 1967:
The oldest international fixture in football history, dating back to 30 November 1872, was given added significance in this clash. Only a year after England had lifted the World Cup, Scotland went to Wembley and ended the Red and White Army's brief world dominance. After the game Scotland became self-proclaimed 'Unofficial World Champions' which, according to then captain John Greig, was 'as close as Scotland will ever get' to success in football.
Darts
Jocky Wilson vs John Lowe – 1982:
Jocky Wilson became Scotland's first ever World Darts Champion with this win over England's John Lowe in 1982 and repeated the feat in 1989 with a tense victory over Eric Bristow, another Englishman. Wilson allegedly kept his nerve by drinking copious amounts of beer and 'seven or eight vodkas' before big matches. The troubled star suddenly retired from darts in 1995 and at the age of 46 moved into a council flat from which he barely left until his death in 2012.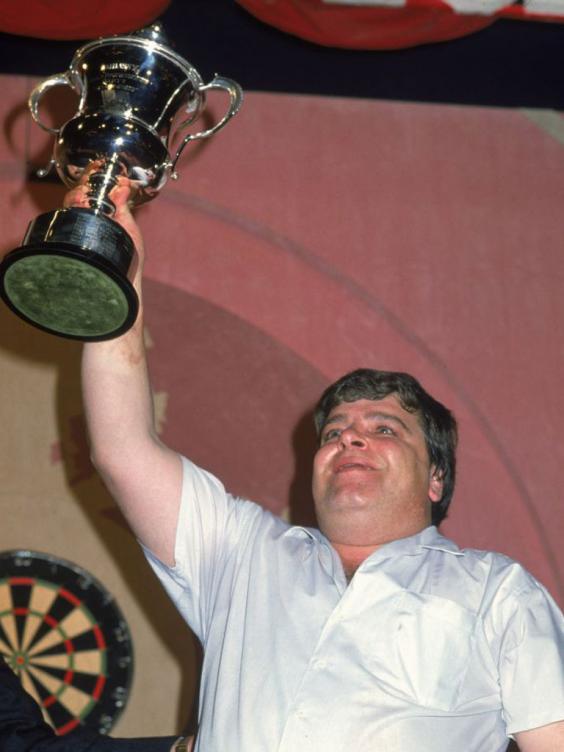 Snooker
Stephen Hendry vs Jimmy White – 1994:
In this clash Scottish snooker Stephen Hendry cruelly denied Jimmy White his first World Championship. Despite beating White on three previous occasions, this victory remains memorable for the resilience Hendry showed in fighting back from 14-8 down to win 18-17. White actually led the deciding frame, but a missed shot on the black saw the tide turn tartan and inspired Hendry to victory.
Football
England 1 Uruguay 2 – World Cup 2014:
More a case of national bragging than an actual sporting achievement, but one Scottish fan was so delighted by England's World Cup misfortune that he infiltrated the Uruguayan supporters in Sao Paolo to pose for pictures with the English opposition's fans. To make his position clear, he was decorated with a Scotland flag and sported a tartan hat. It is also believed he was sat in the Italian section of the crowd in Manaus when England lost to Italy and, similarly to the myth of the Loch Ness Monster, he will now inevitably be sought out at every English defeat hereafter.
Tennis
Andy Murray beat Tim Henman – Wimbledon 2005:
2005 was the shifting point in British tennis. The unknown 18-year-old Scot, Andy Murray, beat England number one Tim Henman at the Swiss Open in Basel 6-2 5-7 7-6 (7-4). From then on it only got easier for Murray who so far managed to win two Olympic medals, two Grand Slams and became the first Brit in 77 years to have won Wimbledon.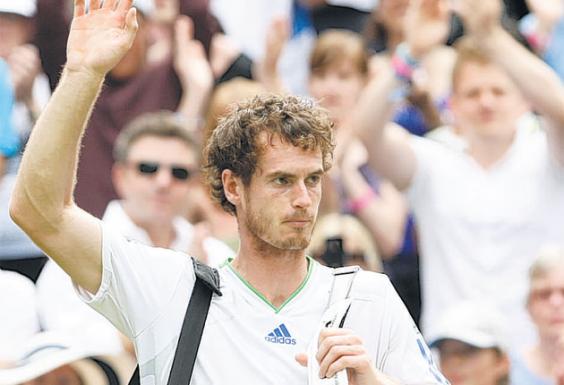 London 2012
Last summer was particularly successful for athletes representing Great Britain at the London 2012 Olympics as they came third in the medal table. There were, however, two parts of Britain much more successful than the rest of the United Kingdom: Yorkshire and Scotland. Scots managed to win 13% of the Team GB's medals even though there was only 56 of them (10% of all Team GB athletes)
Rugby Union
In 1871 Scotland beat England in the very first rugby union international. It was played in Edinburgh in front of 4,000 spectators. Scotland scored two tries and a goal while England managed only one try. Since then Scotland won 42 times out of the 132 clashes between the two rivals, while 18 encounters ended in a draw in what is now famously known as the Calcutta Cup.
But there biggest victory in terms of impact came in the 2000 Six Nations Championship. With England going for the Grand Slam having overcome France in Paris and both Ireland and Wales at Twickenham, they travelled to Murrayfield confident of overcoming their old rivals. However, Duncan Hodge had other ideas, and his 19 points including a try was enough to overcome Martin Johnson's side and triupmh 19-13, sending the English home with their tails between their legs.
Football
Scotland 1-0 England – European Championship qualifying play-offs 1999:
In the Euro 2000 play-offs Scotland beat England at Wembley for the first time in 18 years. Don Hutchinson was the only goal scorer of the night. Despite the victory Scotland still failed to qualify to the tournament as they lost (2-0) to the Auld Enemy in the first leg of the play-offs and as a result 2-1 on aggregate.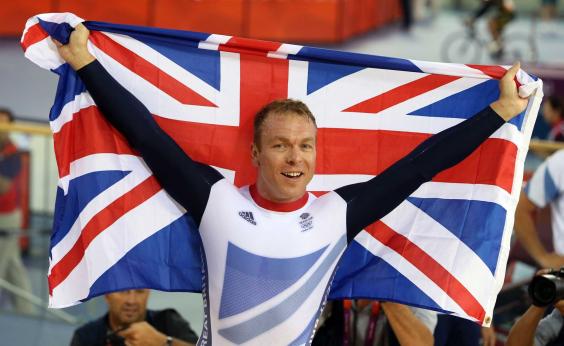 Cycling
Sir Chris Hoy
At the 2006 Commonwealth Games in Melbourne Scotland beat England in cycling sprint. The two teams faced each other in the final. A big part of that success was Scotland's pride Chris Hoy. "It was funny because your teammates for three-and-a-half years are all of a sudden your rivals," said Hoy. The Scot thinks that their rivalry will now add the spice to the Commonwealth Games held this summer in Glasgow.
Reuse content