One wouldn't think that the future success of the England national team and the continued dominance of the Premier League as the most popular and most lucrative football league in the world would be mutually exclusive endeavours. However, as The FA and the Premier League get set for what will likely be contentious negotiations over the post-Brexit work permit regulations, they will be guided by, and will prioritise, their own stakeholders' interests, which are likely to clash.
The post-Brexit work permit regulations will have a dramatic impact on both English football (on both domestic and international stages) as well as the wider global football landscape.
Of course, it is impossible to fully understand English football's work permit regulations without first understanding the natural conflict that exists between The FA and the Premier League.
The FA is primarily focused on ensuring England's success at the international level, and therefore, it has a vested interest in ensuring that English players have the opportunity to develop and thrive in the Premier League, so as to enhance the prospects of international success for the men's national team. The FA is particularly concerned that young promising English players are given the opportunity to thrive and develop and play at the highest level domestically.
Premier League clubs, on the other hand, are focused on building the strongest possible squads, so as to succeed in this fiercely competitive (and financially lucrative league), regardless of nationality.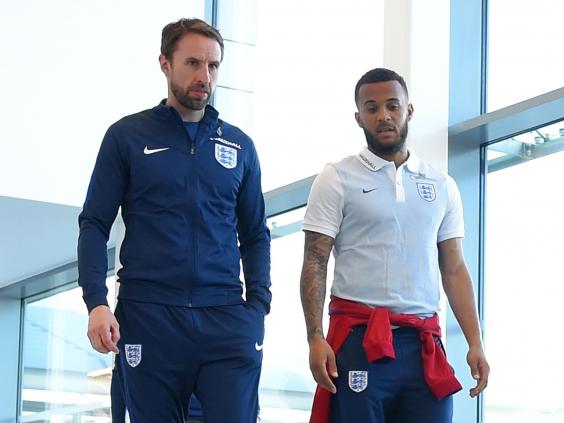 With the UK currently scheduled to leave the EU in two years (barring any extension to the negotiations or a surprise result in the upcoming general election), The FA will almost certainly attempt to use Brexit to create more opportunities for English players by restricting opportunities for all but the best EU and EEA footballers seeking to play in England. This will very likely be met with opposition by Premier League clubs, who naturally wish to be able to cast the widest possible net for which to capture talented players.
Background
Currently, the Home Office requires non-EU/EEA footballers to receive a governing body endorsement ("GBE") from The FA before applying for a visa, or "work permit".
So, when The FA's "work permit criteria" is mentioned, what is really being discussed is the GBE criteria.
Securing a GBE is not unique to footballers. All athletes who require a Tier 2 or Tier 5 sportsperson visa from the Home Office must receive a GBE from their respective sport's governing body. While The FA and other governing bodies must consult, and reach a consensus with other stakeholders in the sport – in football, those stakeholders are the Premier League, the EFL, the Professional Footballers Association, the League Managers Association and the Home Associations – it is ultimately the governing body that is responsible for implementing the GBE criteria, taking into account the issues specific to its own sport.
Players can automatically qualify for a GBE if they have participated in a minimum percentage of senior competitive international matches for his national team in the two years preceding the date of his application (the two-year period is reduced to one year for under-21 players). The required percentages are determined by that country's two-year FIFA world ranking average, and are as follows:
Fifa Ranking 1-10: 30% and above
Fifa Ranking 11-20: 45% and above
Fifa Ranking 21-30: 60% and above
Fifa Ranking 31-50: 75% and above
If a player doesn't automatically qualify for a GBE through international participation – as with Ramiro Funes Mori at Everton - there is a review process, which is conducted through a points-based system. This system awards points based on the transfer fee paid for the player and the basic salary offered to the player relative to those of the other players in the league. Points are also awarded depending on the level at which he played for his previous club, i.e. in respect of top domestic and continental competitions.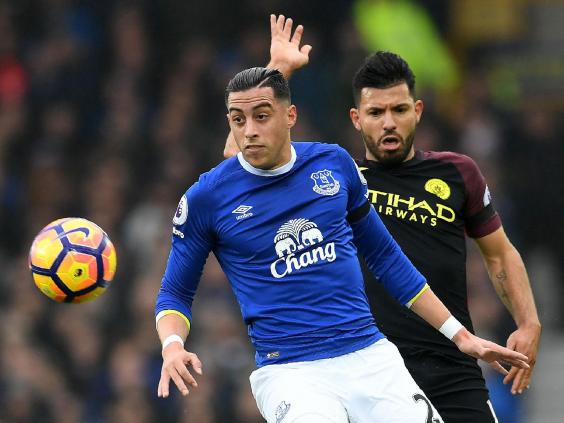 However, the Prime Minister has since said that the points based system will not work for EU/EEA nationals and is not an option.  To be clear, the Prime Minister was speaking generally and not about football specifically, and it may be that the points based system continues with regards to sport, but it is extremely unlikely that football-specific carve-outs will be a priority as the UK revamps its immigration policy post-Brexit.
Executives from both The FA and Premier League clubs have publicly asked the Government for very different football-specific concessions to help achieve their very different goals. However, unless footballers are classified as a member of a much broader "highly-skilled worker" category, it is difficult to envision a realistic scenario in which there will be a blanket exemption to post-Brexit immigration policies for EU footballers.
The outcome of these negotiations will have a significant impact on not just English football, but the entire global football landscape.
English clubs are already extremely unlikely to retain the ability to sign sixteen and seventeen-year-old footballers from the EU/EEA, as they are currently allowed to do under an EU/EEA-specific exception to FIFA's general rule that international transfers of players under the age of eighteen are prohibited. In recent years alone, hundreds of young talented players have joined English academies under this exception. Losing this exception (which will happen if the UK does not become a member of the EEA or sign a bilateral agreement with the EU on the free movement of workers, as Switzerland has) will effectively give European clubs with similar financial and scouting resources an additional two-year window for which to scout, recruit and sign the best young players in Europe, as well as those players from South America and elsewhere that have dual citizenship in an EU/EEA country. This will be a considerable detriment to the youth development and talent acquisition strategies of the majority of Premier League clubs.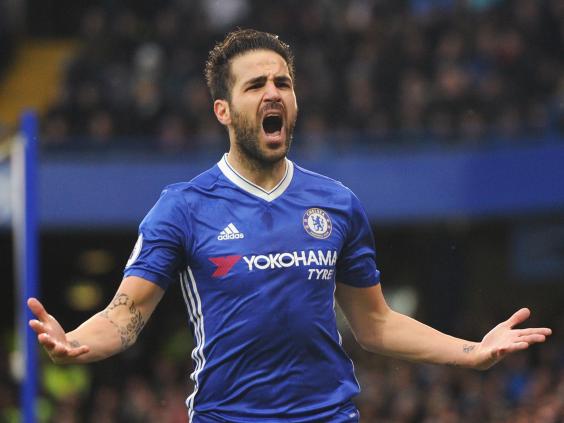 As an example, this season's FA Youth Cup final, contested by Manchester City and Chelsea, features several players who have joined these academies under this exception from Spain, the Netherlands, Sweden, and Poland, and Switzerland. 
Heavily investing in young, talented players is football's ultimate low-risk, high-reward talent acquisition strategy. Relatively low costs of acquisition mean that very few players need to develop into first-team players in order for this to be an extremely cost-effective strategy. This approach to youth development has become especially important in light of both domestic and UEFA financial fair play regulations, which have forced top clubs to wean themselves from building their squads exclusively by purchasing expensive senior players in the transfer market.
In 2014, The FA stated that it wanted to increase the number of English players in the Premier League from 32% to 45% by 2022. In 2017, English players currently comprise just over 33% of the Premier League. A growth of just over one percent in three years coupled with England's poor performance in last summer's Euros is unlikely to dissuade The FA that it shouldn't do everything it can to create more opportunities for young English players, even if these opportunities come at the expense of EU and EEA players that Premier League clubs would likely prefer.
Should Premier League clubs face further restrictions on building their squads through tightened GBE requirements for EU footballers, they will be at a further disadvantage to their counterpart clubs in the EU. 
While The FA does not want to prevent the very best EU players from joining the Premier League, tightened regulations could prevent Premier League clubs from signing talented young players before they become stars and command hefty transfer fees.  Further, if the current criteria were simply extended to EU and EEA countries, Premier League clubs unwilling or unable to pay substantial transfer fees and wages (so as to satisfy the review criteria for a GBE) would find it difficult to sign even older, proven players who aren't one of the (at most) fourteen players who regularly compete in their home country's international matches. This would have a dramatic effect on how Premier League clubs outside the top six build their squads. Just look at the most recent transfer window in January, and particularly how the likes of Southampton, Hull City, Watford, and Swansea attempted to bolster their squads.
The negotiations and consultation between The FA, the Premier League, and the other stakeholders is unlikely to be an easy process.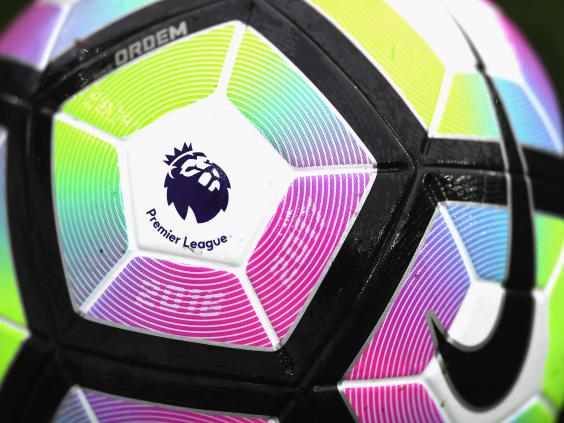 While the most recent substantive changes to the GBE criteria, implemented in May 2015, received unanimous approval, the Premier League rejected The FA's attempts to increase the homegrown player requirement from eight to twelve and lower the homegrown qualifying age from twenty-one to eighteen.
However, there is a fundamental difference between The FA's attempts to amend the GBE criteria and the homegrown player requirements. Namely, the GBE criteria is ultimately the responsibility of The FA, subject to Home Office approval, whereas the homegrown player requirement is a Premier League rule. The Premier League takes the position that The FA has no authority or scope to interfere with Premier League rules; executive chairman Richard Scudamore has said that "the idea that The FA can put rules in our rulebook is unthinkable."
Exactly what the post-Brexit GBE criteria will look like is uncertain, and will no doubt be impacted by the terms of the UK's exit from the EU. However, there are some proposals that would be a massive departure from the current landscape.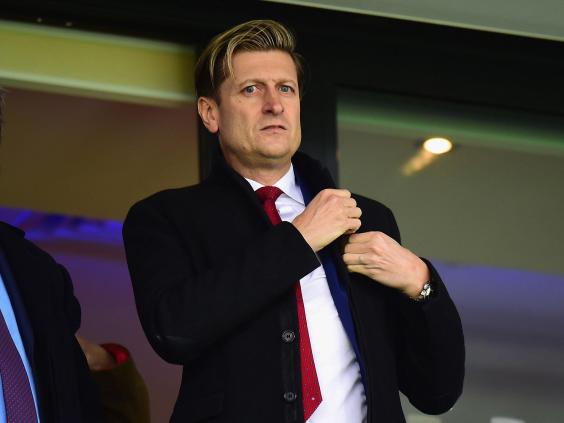 For example, foreign-player quotas are difficult to envisage, considering the heavy reliance on foreign talent in the Premier League. Chelsea, for example, have fielded twenty-four different players this season, only five of whom play in England's international set-up at any level (Victor Moses has UK citizenship, but plays for Nigeria). Manchester City, Watford, and Arsenal have all fielded starting line-ups without any England players at either the youth or senior level. In fact, only Bournemouth and Burnley field more English players than foreign players, and no club has fielded fewer than 11 foreign players this season.
Additionally, imposing a minimum transfer price on foreign players would only serve to add to the inflation and premium Premier League clubs already pay when signing players in Europe. As an example, if the minimum transfer price was £15 million for an EU/EEA player to be eligible for a GBE, in practice, this would only mean that players with a transfer value of £10 million would likely cost a Premier League club £15 million instead.
What is certain, however, is that the post-Brexit GBE criteria will create ripple effects throughout football and have a global impact. Tighter restrictions on EU and EEA players will give European clubs an advantage, but it may also have the effect of forcing Premier League clubs to focus more on developing English players, which could see the England team improve on the international stage in the long term. There is a very delicate regulatory balance that needs to be struck in order for The FA and the Premier League to accomplish their very different goals, and the negotiations will no doubt be one of the bigger ongoing stories in English football over the next few years.
Reuse content