The Oldham Athletic manager, Lee Johnson, has expressed grave reservations about the League One club signing Ched Evans during four weeks of discussions but has been overruled by the club's owner, The Independent understands.
Johnson, who is expected to defend publicly a decision to sign the convicted rapist, is thought to have developed concerns about hiring striker Evans, who will play for as little as £400-a-week plus appearance fees, but directors Simon Corney, the businessman who owns the club, and Barry Owen, a former senior police officer, are understood to have had the final say. Both are of the view that Evans should be entitled to play, taking a pragmatic commercial view that hiring and rehabilitating a player recently valued at £3m is worth the initial adverse publicity.
Owen was instrumental in the club signing Lee Hughes in 2007, after he had served half of a six-year prison term for causing death by dangerous driving.
Johnson, 33, who became the youngest manager in the Football League when Corney appointed as Paul Dickov's successor in March 2013, does not possess the force of personality to resist the wishes of the club's owner – who has been willing to impose players on previous managers Dickov and John Sheridan. Though considered a bright young manager, Johnson's limited communications experience suggest that he will face a torrid exposure to the limelight if, as expected, Oldham confirm tomorrow that Evans has been hired.
It is thought that Oldham have had reassurances that their biggest sponsor – the Sports Direct retail giant run by Newcastle United – will not withdraw their £1m backing if Oldham do move ahead and sign Evans. But there was astonishment around the club that they would hire Evans, six weeks after issuing a press release denying such a suggestion after an angry reaction from fans.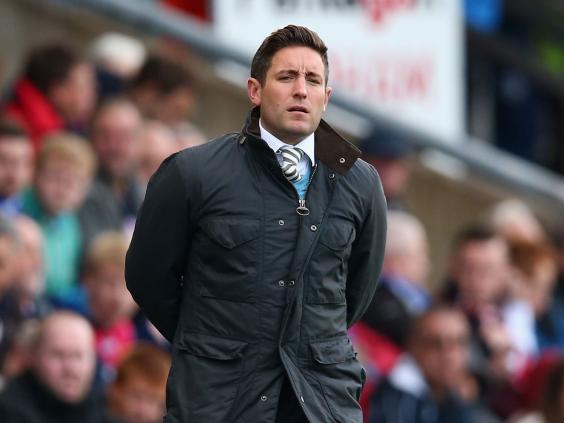 The Cheshire-based family of Evans' girlfriend, Natasha Massey, who are behind the campaign protesting his innocence, have been increasingly hopeful that a deal with Oldham would come to fruition for the 26-year-old. Evans is thought to favour stating in North West England and Ms Massey's father Karl, who runs a jewellery business, is thought to have agreed to provide some financial support to help him get back into football. 
Public figures speak out against Ched Evans' Sheffield return
Public figures speak out against Ched Evans' Sheffield return
1/5 Nick Clegg

Deputy Prime Minister and Sheffield MP Nick Clegg said that Evans should not have been allowed to return to train with Sheffield United, but indicated that he believed the Welsh international should be allowed to continue his career, possibly with a foreign club

Getty

2/5 Jessica Ennis-Hill

Jessica Ennis-Hill has warned she will withdraw her name from the stands at Sheffield Unity if convicted rapist Ched Evans is re-signed

Harry Engels/Getty Images

3/5 Charlie Webster

Charlie Webster resigns as patron of Sheffield United after club allowed convicted rapist Ched Evans to return to training

Rex

4/5 Dave Berry

Sixties pop star Dave Berry has resigned as patron of the club since Evans returned to training

Rex

5/5 Lindsay Graham

Sheffield businesswoman Lindsay Graham has also resigned as patron of the club since Evans returned to training
An online petition against Oldham signing Evans was set up today and received more than 5,000 signatures within 90 minutes. The backlash is stronger than when Hughes was hired. Professional Footballers' Association chief executive Gordon Taylor earlier revealed that an unnamed club would hold a news conference regarding Evans tomorrow, although he added that the player has yet to be signed. "We've had a number of steps forward and a number of steps back. I'm not going to count my chickens," Taylor told the BBC.
Reuse content