A retired senior police officer on the Oldham Athletic board was leading the argument in favour of signing Ched Evans on Monday night, as the League One club deliberated over whether to risk an intense backlash by employing the convicted rapist.
Club director Barry Owen, a former Greater Manchester Police superintendent who represents the Oldham supporters' trust on the board, is understood to believe strongly in the rehabilitation of offenders and has been pressing owner and chairman Simon Corney to give 26-year-old Evans a chance.
After a conference call between Oldham and Las Vegas, where the New York-based Corney is on business, the club did not rule out such a move. Instead, chief executive Neil Joy emerged from their Boundary Park ground to read a statement declaring that the club would "continue to have conversations" with the Professional Footballers' Association and "conduct due diligence" on the potential signing of Evans.
Owen, who brokered the deal under which Lee Hughes joined Oldham in 2007 after he had served half of a six-year prison term for causing death by dangerous driving, has presented Corney with details of the Evans case. He believes that his own experience as a serving officer is relevant to the debate at the club. But as several Oldham sponsors threatened to withdraw their financial support if the club seize the chance to employ a £3m striker on as little as £400 a week, Greater Manchester's Police and Crime Commissioner warned that they risked sending out "entirely the wrong message".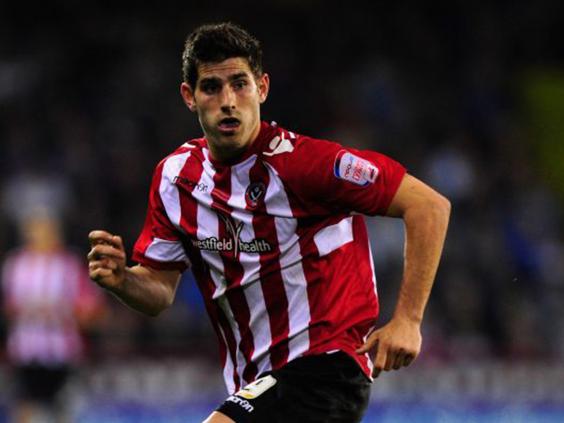 "All offenders have the right to rebuild their lives and make amends after they have served their sentence," Commissioner Tony Lloyd said. "But Ched Evans' lack of remorse and failure to acknowledge his offence means it is simply inappropriate for him to be on a Greater Manchester football pitch week in and week out presenting himself as some kind of role model, especially to young people."
Oldham's main stand sponsor – Verlin Rainwater Solutions – said it would end its association with the club if Evans was taken on. Craig Verling, a director at the company, said that footballers, like police officers, were in a profession which simply could not employ an individual convicted of the crime of rape. He said: "The club know our stance and that is, if they sign or allow Ched Evans to train we will be out of the door."
Oldham also has an affiliation with the local Mecca Bingo hall, and a spokesman for Mecca Bingo said it would "review the partnership" if Evans was signed.
Another Oldham sponsor – Web Applications UK – said it would continue to support the club. The company's chief executive, Craig Dean, said he believed it would be "unethical" to seek to influence the situation. The retail giant Sports Direct has not indicated that it will withdraw its own £1m backing for the club if Evans joins the squad.
Those voicing opposition also included the Labour leader Ed Miliband and the MP for Oldham East and Saddleworth Debbie Abrahams.
Manager Lee Johnson was confronted by cameras outside the club but when asked if he was pleased that Evans would not sign – of which there has been no suggestion – replied: "I understand these are very difficult circumstances. I respect that for everyone. Whatever  the board decides, I will be a part of."