It was already one of the iconic images of the Premier League; Cheick Tiote wheeling away, arms and fists pumping, his face contorted in absolute delight and disbelief. He ran, chased by his Newcastle team-mates and then fell face down, arms still out wide, onto the sodden St James' Park turf.
It was the 87th minute of a game against Arsenal in which Newcastle had trailed four-nil by the 26th minute. When Tiote struck the sweetest of left foot volleys from 35 yards, parity had been restored. The stadium erupted, Tiote was smothered in joyous team-mates, the then Newcastle manager Alan Pardew repeatedly punched the air, at the edge of his technical area.
"You have never seen anything like this," shouted a commentator. "It is the comeback to end all comebacks!"
That was February 2011.
At a quarter-to-five, six years and four months later, it was confirmed by Emanuel Palladino,the player's agent, that Check Tiote had died.
There are times when there seems a mawkish clamour to offer sympathy in death in the age of social media. This was not one of them. Genuine sadness followed. Cheick Tiote was 30-years-old when he was taken ill after collapsing in training with the Chinese side, Bejing Enterprises. He was rushed to hospital. There he was pronounced dead.
Former Newcastle midfielder Cheick Tiote dies at age 30
Former Newcastle midfielder Cheick Tiote dies at age 30
1/7

Newcastle confirmed the player's death in a subsequent statement which said the club was 'devastated'

Getty

2/7

Tiote was a first-team regular for Newcastle for several seasons

Getty

3/7

Rafa Benitez, who briefly managed the player at Newcastle, praised Tiote's character and professionalism

Getty

4/7

The Ivorian collapsed during a training session with Chinese League One side Beijing Enterprises and was pronounced dead shortly after being rushed to hospital

Getty

5/7

Former Newcastle United Manager Steve McClaren celebrates with the player after the Barclays Premier League match between Newcastle United and Manchester United played at St James's Park, Newcastle upon Tyne

Rex

6/7

Tiote (right) vies with Tottenham Hotspur's English striker Harry Kane during the English Premier League football match between Newcastle United and Tottenham Hotspur at St James' Park in Newcastle-upon-Tyne, north east England on 15 May, 2016

AFP/Getty

7/7

Tioté was a regular for the Ivory Coast, which featured a number of Premier League stars, including the midfielder, Wilfried Bony (third left) and Yaya Touré (fifth left)

Getty
Thirty.
It is not an age.
Tributes flowed.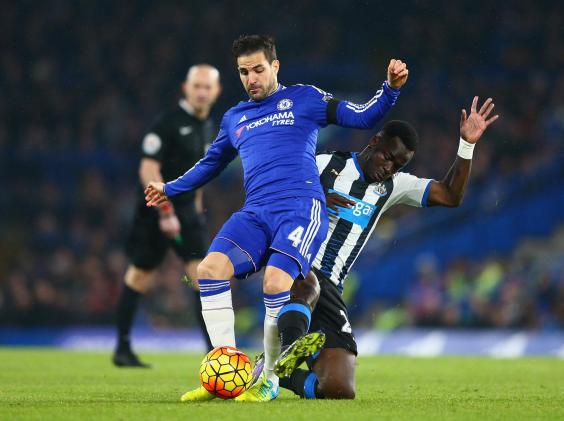 "I cant believe it. No words. I am broken. RIP Cheick," said his former team-mate, the Newcastle forward, Ayoze Perez.
"Devastating news of the death of Cheick Tiote. RIP." tweeted Alan Shearer.
"It is with great sadness I have learned of Cheick's death," said the Newcastle manager, Rafa Benitez. "He was a true professional, a great man, our hearts go out to his family and friends."
Newcastle released a statement.
"We are devastated to have learnt of the tragic passing of former Newcastle United midfielder Cheick Tiote."
A strong man cut down in his prime.
It remains difficult to comprehend.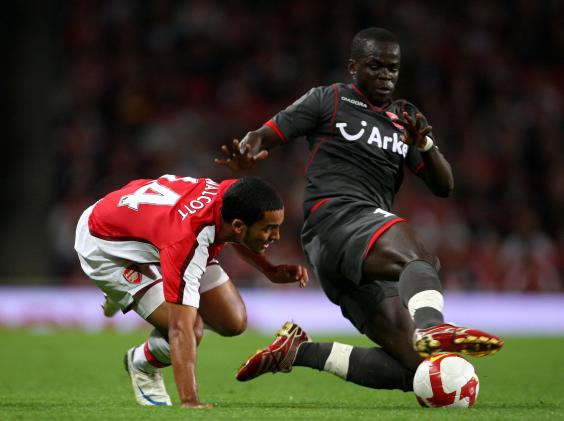 Born on June 21, 1986, in Yamoussoukro, Tiote was one of ten children. It was said he had played football without boots when he was a youngster. He moved to Anderlecht in Belgium, was loaned to Roda JC and then made his name at FC Twente, where he won the Eredivise title in 2010 when Steve McClaren was in charge.
He moved to Newcastle United for what was considered a bargain £3.5 million that summer and it was on Tyneside where Tiote made his name. Indeed his impact was such that it remained a bone of contention whether Chris Hughton, who was manager in 2010, or the chief scout Graham Carr, had spotted him.
Both men knew of a player whose physicality and size seemed to increase when he crossed the white line. He was not the tallest, measuring five foot nine, but he was fearless, combative, a driving force at the heart of a Newcastle side who returned to the Premier League and made an impact. Tiote's desire was at the heart of it.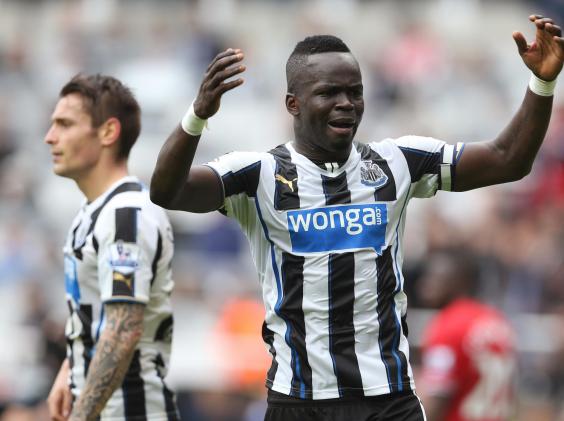 It had been on a club bonding trip during a paintball contest that Steven Taylor had seen the contradiction.
"Cheick, an absolute animal on the pitch, is like a little girl at paintballing," his team-mate had said in an interview in 2011. "He looks like he could run through a brick wall, but hit him with these little pellets of paint and he starts screaming."
But that was Tiote, someone who would relentlessly snap into the tackle during a game, and then offer shyness once it had finished. He enjoyed playing his Playstation at home when he first joined Newcastle. He was quiet but his team-mates loved him.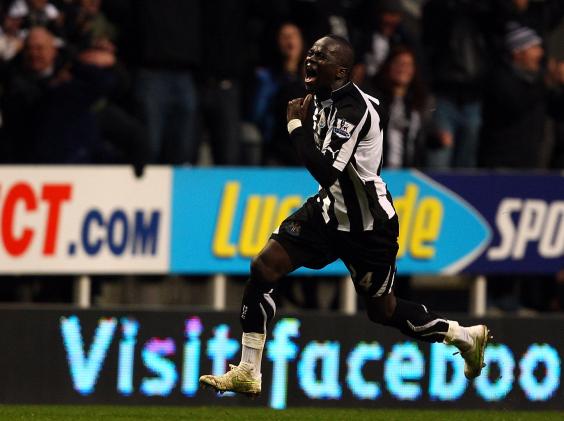 Tiote's debut for Newcastle had come at Everton in September 2010. Newcastle were a newly-promoted side. Kevin Nolan scored 12 goals in an attacking central midfield role that season. "Cheick's unreal," he told me. "He takes care of everything behind me."
Tiote flourished under Pardew. He set a tone on the playing field and he did the same in training. When Tiote was at his best, a central midfielder who sought out physical confrontation, Newcastle finished fifth. When Pardew was recently asked who the two best players he had ever worked with were, he said Tiote was one of them.
Chelsea tracked a player who represented the Ivory Coast more than 50 times when he was in his pomp, but they did not make a move.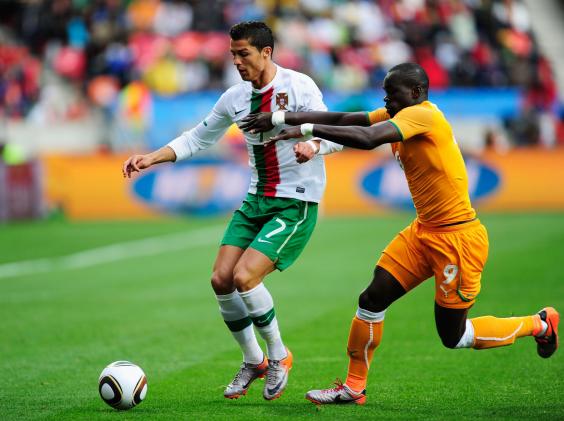 His impact lessened on Tyneside through injury and he became peripheral under Steve McClaren and then Rafa Benitez. Not playing bothered him and he sought a move, finally, after 156 appearances for Newcastle, joining the Chinese second division side Bejing Enterprises in February, earlier this year.
He had played in a 4-2 win on Saturday but little had been heard of Tiote, not anyway, until the news broke, that he had died, at the age of 30, from a heart attack.
It remains difficult to comprehend.
Sporting deaths in 2017
Sporting deaths in 2017
1/13 Cheick Tioté, 30

Former Newcastle United professional footballer (21 June 1986 - 5 June 2017)

Getty

2/13 Nicky Hayden, 35

World Superbike Championship rider and former MotoGP world champion (30 July 1981 - 22 May 2017)

Getty

3/13 Frantisek Rajtoral, 31

Former Czech Republic international footballer (12 March 1986 - 23 April 2017)

Getty

4/13 Ugo Ehiogu, 44

Former England international defender (3 November 1972 - 21 April 2017)

Getty

5/13 Aaron Hernandez, 27

American football tight end (November 6 1989 – April 19 2017)

Getty

6/13 Matthew Tapunuu 'Rosey' Anoaʻi, 47

Samoan professional wrestler (April 7 1970 – April 17 2017)

Getty

7/13 Amilcar Henriquez, 33

Panamanian international footballer (August 2 1983 – April 15 2017)

AFP

8/13 Mike Hall, 35

British ultra-distance cyclist (4 June 1981 – 31 March 2017)

PA

9/13 Ronnie Moran, 83

Former Liverpool football captain and coach (28 February 1934 - 22 March 2017)

Getty

10/13 John Surtees, 83

Former F1 and motorbike world champion (11 February 1934-10 March 2017)

Getty

11/13 Dan Vickerman, 37

Former Australia international rugby union player (20 February 1971 – 6 February 2017)

Getty

12/13 Joost van der Westhuizen, 45

Former South Africa international rugby union player (20 February 1971 – 6 February 2017)

Getty

13/13 Rachael Heyhoe-Flint, 77

Former England international women's cricketer (11 June 1939 – 18 January 2017)

Getty
To the drama of a truly thrilling four-four draw at St James' Park in 2011, a genuinely unforgettable game of football, now comes the overwhelming sadness that the man who provided the dramatic finish would not live beyond the age of 30.
His partner, it has been revealed, was expecting a baby.
The football world mourns.
Reuse content