Cut them and they bleed. Curse them and they cringe. Challenge them and they are conditioned to concealing their weaknesses. They fight normal fears and flaws, despite having their faults airbrushed by wealth and celebrity.
Ultimately, footballers are no different to you or I. They are imperfect creatures, prone to doubt. They are as susceptible to the strains of modern life as those who envy their luxurious lifestyle. The difference is they are dehumanised by their talent, diminished by the frippery of fame.
We want them to be homespun heroes, humble and approachable. We treat them as fresh meat, to be pummelled and tenderised before being devoured. As uncomfortable as it is to admit it, we love it when they fail.
If they can do so spectacularly, in small, easily-understandable morality plays scripted for wide-screen television, so much the better. Pander to our prejudices, entertain us with your eccentricities. Judgements are instant, withering and usually reached without thought about the consequences.
Where are we going with this?  In a week dominated by the rush to condemn the caricature known as Mario Balotelli, it is a valid point of debate.
To avoid inevitable charges of hypocrisy, my business must accept its share of the blame. The news cycle has been accelerated so that it has become a blur of crass assumptions, neatly packaged triviality and manufactured outrage.
Balotelli has played poorly and appeared indifferent to his professional responsibilities. He seems to be trapped in a rapidly deepening cycle of disappointment and decline. The behavioural clauses in his Liverpool contract are set to kick in. But was it really shameful that he swapped shirts at half time in the Champions League defeat by Real Madrid? Did he deserve front page demands to apologise? Of course not, but it suited the Mad Mario clichés.
I will ask you the question Brendan Rodgers asked himself, before deciding to sign Balotelli following a three-and-a-half-hour conversation, largely conducted on the two leather sofas which frame his first floor office at the Melwood training ground.
What would your outlook on life be if you were the only member of a family of four given away for adoption? How would you respond to such rejection and the racism which scarred your formative years?
Listen to psychologists and they speak of wounded children seeking unconditional devotion. Watch Balotelli, reinvented as a cartoon, and remember that here is someone so damaged he could not go to sleep as a child without holding his adoptive mother's hand. I'm not qualified to pass judgement, but it seemed significant that the afternoon after his Anfield implosion, he visited his birth mother, Rose Barwuah, a minimum-waged cleaner who lives in Wythenshawe, the largest council estate in Europe.
He arrived in a £250,000 Ferrari, but might as well have landed in a spaceship. Attention was inevitable and has led to police intervention, following allegations he behaved threateningly to those taking photographs of the car.
Man up, I hear you say. It's easier to deal with such problems when, like Balotelli, you earn £110,000 a week, even after taking a 40 per cent pay cut.
Try getting up in the dark and enduring the everyday indignities of doing a job you hate, with people you would cross the road to avoid. Money, though, is a gaudy irrelevance. Balotelli doesn't deserve to be at the mercy of Twitter trolls and online polls, but he is destined to be a victim of the vicarious thrill to be derived from his discomfort and eventual downfall. Rodgers, brittle under pressure, allowed himself to set the agenda by suggesting the Italy striker has two months to prove himself.  Things unravel fast in football, and there is never a shortage of rubber-neckers at the funeral.
Moyes needs second chance
Steve McClaren's rehabilitation is complete. His Derby County team should have been promoted last season, when they lost in the Championship play-off final in cruel fashion, but have wasted little time in feeling sorry for themselves.
Meet him these days and overcome an understandable initial wariness, and you discover a man of stature who is building a club and developing a distinctive culture.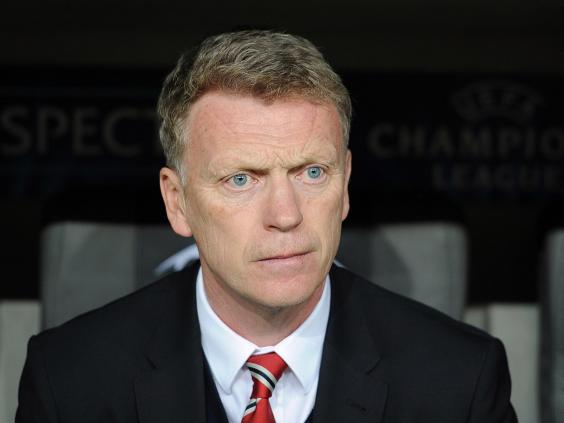 He flourished in exile, following failure as England manager. He benefited from working in Holland, a process of mutual education which would have been impossible had he stayed in the domestic game.
He taught FC Twente how to win. His tutorials dealt with how to close out a game and the advantages of channelling the passions with which he was brought up.
In return, he was restrained by his Dutch coaches when he became too emotionally engaged, screaming instructions from his technical area. "Relax," he was told. "Let the players work it out for themselves." He chuckles at the memory, and acknowledges it made him better at his job. 
There is a lesson there for David Moyes, thrown so gracelessly under the bus by Sir Alex Ferguson this week. Instead of accepting a hospital pass from a troubled Premier League club, he would be better advised to go on a voyage of self-discovery. The Bundesliga seems to suit.
Stratford stadium scandal
The behemoths of the NFL are in town again, paying the FA's mortgage at Wembley. A  London franchise is likely by the end  of the decade. But instead of promising tax breaks and genuflecting before the global power of the brand, the Government should look closer to home. The spiralling cost  of refitting the Olympic Stadium for West Ham United is one of the scandals of the sporting age.
McIlroy overshadowed
At the risk of alienating the boss, who is on the judging panel, Rory McIlroy is a  shoo-in as Sports Personality of the Year. Such a shame, then, that his career is set to be overshadowed by a messy court case, which will shed an unforgiving light  on a game that prides itself on its grace  and gentility.
Reuse content