Former Republic of Ireland star Damien Duff has returned to his homeland after almost 20 years abroad to join Shamrock Rovers.
It's not the most surprising move for an ageing footballer to return home - but what is surprising is that the former Premier League winger will donate the entirety of his wages to a charity of his choosing.
Duff, 36, left Ireland for Blackburn Rovers as a 15-year-old, going on to enjoy a hugely successful 18-year career in England.
After seven years at Ewood Park he moved to Stamford Bridge for £17million, helping Chelsea win two Premier League titles and the League Cup in three excellent years during Jose Mourinho's first spell in charge.
Suspect we might have a trending story ........ #duff #shamrockrovers pic.twitter.com/mI18Uxv7LG

— Shamrock Rovers F.C. (@ShamrockRovers) July 14, 2015
He then moved to Newcastle and Fulham before playing for Melbourne City last season.
Duff also had an excellent international career, winning 100 caps for the Republic and starring in the 2002 World Cup.
"I am very excited to have signed for the club," Duff told the Shamrock Rovers website. "It's great to have it all finalised and now I'm just really looking forward to getting back on the pitch. I am still out with a bit of an injury, but I should be ready to get back training fully before the end of the month. After that I will be very keen to get back playing regularly.
"I have always said that I wanted to come back and play in Ireland and I am very grateful to Pat and the club for giving me the chance to do that. Not only do I get the chance to come back and play, but I get to do it at the biggest club in the country.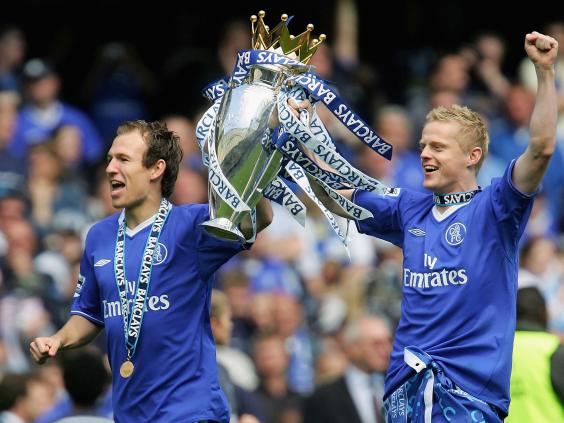 "I am as excited about this move as I have been about any in my career, be that Newcastle, Chelsea or any other. I left Ireland 20 years ago to go and make a career as a footballer and so now it's great to be back. And I am definitely not just here to see out my time as a player; I intend to make a positive contribution to Shamrock Rovers and to the league."
It is not yet known which charity Duff will pick.