We talk so much about the top Premier League sides fighting it out for Champions League places but next week will bring the one-off game which guarantees the winners a play-off place in next season's prestige European tournament.
For the clubs who struggle to make the Premier League top four – like Liverpool and Tottenham Hotspur – it should be a game they move heaven and earth to compete in and we should be looking very hard at ways of giving them much more help.
I'm talking about the Europa League final, from which either Seville or Dnipro will emerge victorious next Wednesday and an automatic 2015-16 Champions League qualifier because of it. After the money they have spent, Liverpool will look very enviously at that game in Warsaw.
There are ways of helping boost enthusiasm for this competition and help British sides falls back in love with what playing in the old Uefa Cup used to entail. One of several changes that I would like to see is group-stage Europa League games being played on the Tuesdays and Wednesdays of those weeks when there is no Champions League. That would prevent one of the big complaints about the Europa League – getting stuck in the cycle of playing Thursdays and Sundays.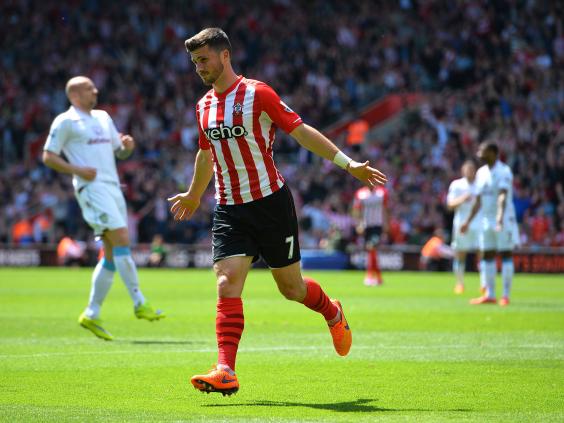 That kind of change is out of this country's hands and I guess it's difficult to see it happening. But far more achievable is scheduling Premier League fixtures so that a team playing a Europe League game on a Thursday would not have to play a game away from home the following Sunday. That would make the schedule for sides far less onerous. If they were playing – for example – in Eastern Europe, a home game on the Sunday would mean they could stay overnight in that country on the Thursday, have a warm-down on the Friday, fly back later that day and train on the Saturday, in the knowledge that there would be no long-distance away trip the following day.
I'd actually say that this rescheduling should apply to British clubs playing either home or away in the Europa League on the Thursday. There's a repeated pattern of our teams having to play games away after those Europa League exertions. Everton, for example, had only four home games after their 10 Europa League fixtures this season. When our Stoke City side competed in the Europa League in 2011-12, we played away Premier League matches on the Sunday after every group game. We played everywhere – Norwich, Sunderland, Swansea, Crawley Town. It took us until December to win one of those Sunday games and we took some bad defeats: 5-0 at Bolton after our return flight from Maccabi Tel Aviv and a 4-0 loss at Sunderland after coming back from Dynamo Kiev. By the time we finally got a home game on one of those Europa League weeks, it was too late. We'd lost and been eliminated from the competition in Valencia three days before winning at the Britannia against Swansea.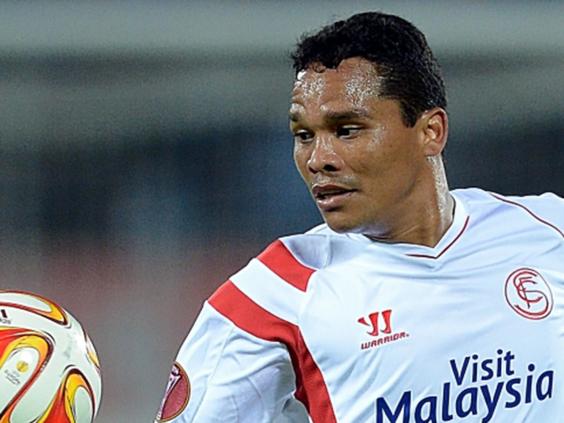 The same pattern has been evident this season. Between them, Everton and Tottenham played 18 Europa games and only twice – on both occasions at home – did they win both the Thursday and Sunday games.
For the Europa League to have an effect on your league form like that is a disincentive for clubs to have a good go at it, which explains why Tottenham didn't bother much this season. But when you compare Everton with the two Europa League finalists in Warsaw next week you'll see the easier ride their domestic fixture schedulers gave them. Nine of Seville's 14 La Liga games after Europa League matches were at home, while eight of Dnipro's 13 were at home (Dnipro played one less because of the break in their season).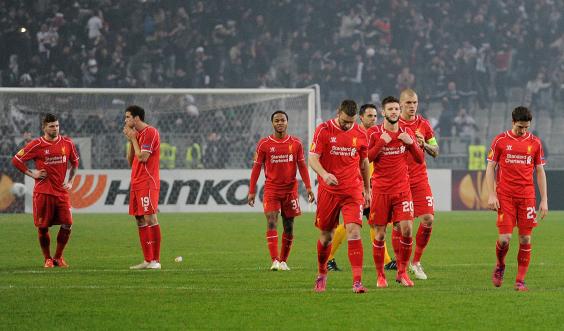 I don't see that it would be so difficult to make these adjustments to allow the British sides such a home luxury. Give or take complications governing where local rivals are playing on a given weekend, it could be just a matter of flipping the fixtures so the home game against a Swansea, Bournemouth or Sunderland would correlate with the European competition.
Seville – whose past four La Liga finishes have been ninth, ninth, fifth and fifth – know that next Wednesday night is their only likely route to the Champions League. So too Dnipro, whose fourth, fourth, second and third have not been enough for automatic Champions League qualification. For Liverpool in particular, stuck outside of the European top four again, this most unloved competition offers a lifeline back into the tournament their fans have adored over the years.
Danny Higginbotham's autobiography, 'Rise of the Underdog', published by Trinity Mirror Sport, is out now (Trinity Mirror Sport Media. RRP £16.99. Kindle £6.99)
Reuse content