David Moyes has talked up a reunion with Manchester United winger Adnan Januzaj, saying that he reminds him of England great Chris Waddle, and that he can become a "top player".
Moyes is now at Real Sociedad after he was sacked by United in April, but bringing the Belgium international, who turns 20 today, into the first-team was seen as one of his few positives.
Januzaj has struggled to adapt to new manager Louis van Gaal's 3-5-2 formation at United this season but clearly still remains on Moyes' radar for the summer.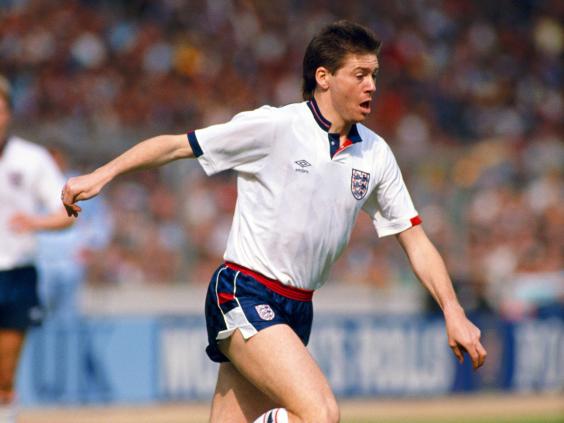 "He [Januzaj] has the ability to go past people, inside or outside," Moyes said in an interview for Four Four Two magazine. "He has quality on the ball and enough arrogance to show it.
Manchester United - the latest match in pictures
Manchester United - the latest match in pictures
1/115 Everton 3 Manchester United 0

Kevin Mirallas celebrates his match-winning goal with his team-mates.

Getty Images

2/115 Everton 3 Manchester United 0

John Stones scored his first Everton goal as Manchester United were swept aside.

GETTY IMAGES

3/115 Everton 3 Manchester United 0

James McCarthy puts the Toffees into an early lead.

Getty

4/115 Manchester United 1 Arsenal 2

Nacho Monreal celebrates scoring the opening goal with Arsenal's English midfielder Alex Oxlade-Chamberlain

GETTY IMAGES

5/115 Manchester United 1 Arsenal 2

Wayne Rooney equalises for Manchester United

6/115 Manchester United 1 Arsenal 2

Wayne Rooney celebrates after making it 1-1

GETTY IMAGES

7/115 Manchester United 1 Arsenal 2

Danny Welbeck celebrates after making it 2-1

GETTY IMAGES

8/115 Manchester United 1 Arsenal 2

Angel Di Maria is shown a red card late in the FA Cup quarter-final tie

GETTY IMAGES

9/115 Newcastle 0 Manchester United 1

Johnny Evans and Papiss Cisse come together

GETTY IMAGES

10/115 Newcastle 0 Manchester United 1

De Gea makes a save

11/115 Newcastle 0 Manchester United 1

Ashley Young scores the winner for Manchester United against Newcastle

GETTY IMAGES

12/115 Newcastle 0 Manchester United 1

Ashley Young celebrates the winner for Manchester United against Newcastle

GETTY IMAGES

13/115 Manchester United 2 Sunderland 0

Wayne Rooney scored again with a header - he hadn't scored in his previous eight Premier League matches.

Getty Images

14/115 Manchester United 2 Sunderland 0

Wayne Rooney converts the penalty to put United in the lead.

Getty Images

15/115 Manchester United 2 Sunderland 0

Wes Brown is sent-off to the protestations of the Sunderland players.

Getty Images

16/115 Manchester United 2 Sunderland 0

John O'Shea fouls Radamel Falcao to give away a penalty - but Roger East believed Wes Brown had fouled him.

Getty Images

17/115 Manchester United 2 Sunderland 0

British record signing Angel Di Maria was so bad he was substituted at half-time.

Getty Images

18/115 Preston 1 Manchester United 3

Wayne Rooney wins a penalty after going down under the challenge of Thorsten Stuckmann

Getty Images

19/115 Preston 1 Manchester United 3

Wayne Rooney goes down after being challenged by goalkeeper Thorsten Stuckmann

Getty Images

20/115 Preston 1 Manchester United 3

Marouane Fellaini put the visitors back into the lead with a stabbed effort from inside the box

EPA

21/115 Preston 1 Manchester United 3

Marouane Fellaini scores to put Manchester United 2-1 up

Getty Images

22/115 Preston 1 Manchester United 3

Utd's Spanish midfielder Ander Herrera scored the equaliser

AP

23/115 Preston 1 Manchester United 3

Scott Laird fired Preston into the lead with a deflected effort off David de Gea

EPA

24/115 Manchester United 3 Burnley 1

United manager Louis van Gaal leaves the field - despite the win he was not impressed with the performance

GETTY IMAGES

25/115 Manchester United 3 Burnley 1

Chris Smalling heads in his second goal of the game

GETTY IMAGES

26/115 Manchester United 3 Burnley 1

Smalling opens the scoring

GETTY IMAGES

27/115 West Ham 1 Manchester United 1

Cheikhou Kouyate scores the opening goal

GETTY IMAGES

28/115 West Ham 1 Manchester United 1

Cheikhou Kouyate celebrates the opening goal

GETTY IMAGES

29/115 West Ham 1 Manchester United 1

Wayne Rooney during Manchester United's draw with West Ham

GETTY IMAGES

30/115 West Ham 1 Manchester United 1

Robin van Persie fails to score

GETTY IMAGES

31/115 West Ham 1 Manchester United 1

Daley Blind celebrates his late equaliser

GETTY IMAGES

32/115 QPR 0 Manchester United 2

James Wilson scored United's second to seal the win

Getty Images

33/115 QPR 0 Manchester United 2

Marouane Fellaini celebrates with his Manchester United team-mates

Getty Images

34/115 QPR 0 Manchester United 2

Marouane Fellaini scores to put United ahead

Getty Images

35/115 QPR 0 Manchester United 2

Rob Green keeps out an effort by Radamel Falcao

Getty Images

36/115 Manchester United 0 Southampton 1

Juan Mata challenges for the ball with Fraser Forster during the Premier League match at Old Trafford

GETTY IMAGES

37/115 Manchester United 0 Southampton 1

Manchester United defender Tyler Blackett can't reach the shot from Southampton's Serbian midfielder Dusan Tadic

GETTY IMAGES

38/115 Manchester United 0 Southampton 1

Dusan Tadic celebrates the only goal at Old Trafford

GETTY IMAGES

39/115 Stoke 1 Manchester United 1

Ryan Shawcross puts Stoke ahead

40/115 Stoke 1 Manchester United 1

A close up of Van Gaal's notes during the match appeared to show the words 'stupid free-kick'

GETTY IMAGES

41/115 Stoke 1 Manchester United 1

Radamel Falcao equalises for Manchester United

GETTY IMAGES

42/115 Stoke 1 Manchester United 1

Falcao celebrates his goal

GETTY IMAGES

43/115 Tottenham 0 Manchester United 0

Neither Manchester United or Tottenham could break the deadlock

GETTY IMAGES

44/115 Tottenham 0 Manchester United 0

Hugo Lloris was in inspired form, denying a host of chances for Manchester United in the first half

GETTY IMAGES

45/115 Tottenham 0 Manchester United 0

Spurs threatened to steal all three points late in the game but it ended goalless at White Hart Lane

GETTY IMAGES

46/115 Manchester United 3 Newcastle 1

Papiss Cisse scores a consolation for Newcastle form the penalty spot

Getty Images

47/115 Manchester United 3 Newcastle 1

Robin van Persie scores the third for Manchester United with a perfectly-guided header

Getty Images

48/115 Manchester United 3 Newcastle 1

Wayne Rooney scores his and United's second of the game

Getty Images

49/115 Manchester United 3 Newcastle 1

Rooney celebrates with striker-partner Radamel Falcao after the pair combine to put United ahead

Getty Images

50/115 Manchester United 3 Newcastle 1

Wayne Rooney opens the scoring after turning in a Radamel Falcao cross

Getty Images

51/115 Aston Villa 1 Manchester United 1

Manchester United players embrace striker Radamel Falcao after his goal

Getty Images

52/115 Aston Villa 1 Manchester United 1

Radamel Falcao celebrates scoring the equaliser against Aston Villa

Getty Images

53/115 Aston Villa 1 Manchester United 1

Christian Benteke celebrates scoring the opening goal against Manchester United

Getty Images

54/115 Aston Villa 1 Manchester United 1

Christian Benteke scores a beautiful curling effort to put Aston Villa ahead

Getty Images

55/115 Southampton 1 Manchester United 2

Robin van Persie put Manchester United ahead after capitalising on Jose Fonte's poor back pass

GETTY IMAGES

56/115 Southampton 1 Manchester United 2

Pelle drew Saints level before the end of the first half

GETTY IMAGES

57/115 Southampton 1 Manchester United 2

Van Persie celebrates his second goal of the match that turned out to be the winner

GETTY IMAGES

58/115 Manchester United 1 Crystal Palace 0

Michael Carrick started a game for the first time this season, in centre-midfield

Getty Images

59/115 Manchester United 1 Crystal Palace 0

Robin van Persie again went scoreless - he has just three goals in 10 matches

Getty Images

60/115 Manchester United 1 Crystal Palace 0

Angel Di Maria is crowded out by Yannick Bolasie and Adrian Mariappa

Getty Images

61/115 Manchester United 1 Crystal Palace 0

Marouane Fellaini tries to win a header from a corner

Getty Images

62/115 Manchester United 1 Crystal Palace 0

Substitute Juan Mata fires in a 25-yard strike, that took a deflection, to score the only goal of the game

Getty Images

63/115 Manchester United 1 Crystal Palace 0

Mata and United players celebrate the goal

Getty Images

64/115 Manchester City 1 Manchester United 0

Chris Smalling picks up a booking for blocking Joe Hart

Getty

65/115 Manchester City 1 Manchester United 0

Later in the first half, Smalling was shown another and then sent off

Getty

66/115 Manchester City 1 Manchester United 0

Kompany tackles Di Maria

Getty

67/115 Manchester City 1 Manchester United 0

Sergio Aguero celebrates the only goal of the game

Getty

68/115 Manchester United 1 Chelsea 1

Robin van Persie celebrates his late goal

GETTY IMAGES

69/115 Manchester United 1 Chelsea 1

Robin van Persie scores the equalising goal in the final minute

GETTY IMAGES

70/115 Manchester United 1 Chelsea 1

Referee Phil Dowd shows a red card to Chelsea's Branislav Ivanovic

GETTY IMAGES

71/115 Manchester United 1 Chelsea 1

Didier Drogba celebrates his goal

GETTY IMAGES

72/115 Manchester United 1 Chelsea 1

Didier Drogba heads in to give Chelsea the lead

GETTY IMAGES

73/115 Manchester United 1 Chelsea 1

Thibaut Courtois saves an effort from Robin van Persie

GETTY IMAGES

74/115 Manchester United 1 Chelsea 1

Didier Drogba shields the ball under pressure from United players

GETTY IMAGES

75/115 Manchester United 1 Chelsea 1

The players make their way out onto the pitch at Old Trafford

GETTY IMAGES

76/115 West Brom 2 Manchester United 2

David De Gea could do nothing to stop Stephane Sessegnon's opener

GETTY IMAGES

77/115 West Brom 2 Manchester United 2

Sessegnon celebrates his early goal

GETTY IMAGES

78/115 West Brom 2 Manchester United 2

Marouane Fellaini celebrates bringing the scores level after his introduction at the break

GETTY IMAGES

79/115 West Brom 2 Manchester United 2

Berahino (right) put West Brom back in front. Picture left is Marcos Rojo, who was terrible throughout

GETTY IMAGES

80/115 West Brom 2 Manchester United 2

Daley Blind rescued a late point for Manchester United with a sweet finish

GETTY IMAGES

81/115 Manchester United 2 Everton 1

Radamel Falcao celebrates scoring the winner

Getty Images

82/115 Manchester United 2 Everton 1

Steven Naismith equalises for Everton

Getty Images

83/115 Manchester United 2 Everton 1

Leighton Baines has his penalty saved

Getty Images

84/115 Manchester United 2 Everton 1

Angel Di Maria celebrates opening the scoring

Getty Images

85/115 Manchester United 2 West Ham 1

Wayne Rooney is shown a red card by Lee Mason

Getty Images

86/115 Manchester United 2 West Ham 1

Wayne Rooney kicks out at Stewart Downing

Twitter

87/115 Manchester United 2 West Ham 1

Diafra Sakho scores for West Ham as his header loops over Robin van Persie

Getty Images

88/115 Manchester United 2 West Ham 1

Radamel Falcao has an effort on goal

Getty Images

89/115 Manchester United 2 West Ham 1

Robin van Persie and Luke Shaw go for the double-high-five after the striker scores for United

Getty Images

90/115 Manchester United 2 West Ham 1

Robin van Persie doubles United's lead against the Hammers

Getty Images

91/115 Manchester United 2 West Ham 1

Wayne Rooney opens the scoring for United

Getty Images

92/115 Leicester City 5 Manchester United 3

The remarkable comeback was complete after Leonardo Ulloa tucked in a penalty to make it 5-3. After Tyler Blackett had fouled Jamie Vardy in the box, getting sent off for his troubles, United's afternoon went from bad to worse.

Getty

93/115 Leicester City 5 Manchester United 3

Livewire striker Jamie Vardy, who only broke into the Stocksbridge first team at the age of 21, put Leicester ahead late on.

Getty

94/115 Leicester City 5 Manchester United 3

Despite Ander Herrera restoring United's three goal lead, Leicester just would not lie down. Following David Nugent's penalty, Esteban Cambiasso blasted City level.

GETTY IMAGES

95/115 Leicester City 5 Manchester United 3

Leonardo Ulloa, a sensation since joining the Foxes, got his side back in the clash almost straight away.

96/115 Leicester City 5 Manchester United 3

Angel di Maria, following Robin van Persie's opener, appeared to have put the game beyond Leicester. Stunning, outrageous chip over Kasper Schmeichel.

Getty

97/115 Manchester United 4 QPR 0

Radamel Falcao makes his United debut

GETTY IMAGES

98/115 Manchester United 4 QPR 0

Juan Mata completes the rout at Old Trafford

GETTY IMAGES

99/115 Manchester United 4 QPR 0

Wayne Rooney celebrates the third

GETTY IMAGES

100/115 Manchester United 4 QPR 0

Daley Blind and Sandro in action

101/115 Manchester United 4 QPR 0

Angel Di Maria celebrates his first goal for United against QPR

GETTY IMAGES

102/115 Burnley 0 Manchester United 0

Juan Mata is crowded out by Burnley defenders - indicative of the home side's effort and work rate for the full 90 minutes

Getty Images

103/115 Burnley 0 Manchester United 0

Angel Di Maria made his United debut but couldn't influence the side and eventually limped off with an injury after 70 minutes

Getty Images

104/115 Burnley 0 Manchester United 0

Manchester United players react after referee Chris Foy waved away what looked like a handball that would have been a penalty

Getty Images

105/115 Burnley 0 Manchester United 0

Former United boss Sir Alex Ferguson looks on in anguish at Turf Moor as United failed to win again

Getty Images

106/115 Burnley 0 Manchester United 0

Sean Dyche's team picked up their first point of the season with an excellent performance

Getty Images

107/115 Burnley 0 Manchester United 0

Louis van Gaal is still winless as Manchester United manager after three matches in charge of the club

Getty Images

108/115 Manchester United 1 Swansea 2

Louis van Gaal was not too disheartened at the full-time whistle, but he will know how much work lies ahead following his first defeat as United manager

Getty IMages

109/115 Manchester United 1 Swansea 2

The two goalscorers Ki and Sigurdsson were left to celebrate at the end after inflicting United's first opening day defeat since 1972

110/115 Manchester United 1 Swansea 2

Gylfi Sigurdsson stunned Old Trafford for a second time in the same afternoon as he restored Swansea's lead following a goal-mouth scramble

Getty Images

111/115 Manchester United 1 Swansea 2

Gylfi Sigurdsson fires home the winner to secure Swansea a 2-1 win over Manchester United

Getty Images

112/115 Manchester United 1 Swansea 2

Wayne Rooney managed to drag United level after he took advantage of a loose ball to smash home a close-range bicycle kick

113/115 Manchester United 1 Swansea 2

Wayne Rooney acrobatically scores a bicycle kick to level the scores

Getty Images

114/115 Manchester United 1 Swansea 2

Ki-Sung-Yeung celebrates after making it 1-0 to the visitors Swansea

Getty Images

115/115 Manchester United 1 Swansea 2

Tyler Blackett was handed a shock call-up by Louis van Gaal to start United's opening match against Swansea.

Getty Images
"Adnan can become a top player. There's a composure about him, he could be a wide player or even a centre-forward. There's a lot of Chris Waddle about him. He's got the lot."
Reuse content