Three major Fifa sponsors have ended their relationships with world football's governing body, it has emerged.
Oil manufacturers Castrol, tyre and car parts business Continental and healthcare company Johnson & Johnson have each chosen not to extend deals with Fifa, the Daily Telegraph reported.
The three companies were among a group of eight businesses identified as 'World Cup sponsors' by Fifa, which also had six top-tier 'partners' at the time of the 2014 tournament. It was confirmed in November that two of the elite group of backers, Sony and Emirates, had ended their relationships with Fifa, with Moscow-based oil and gas giant Gazprom joining ahead of the 2018 World Cup in Russia.
Key players in the Qatar World Cup bid controversy
Key players in the Qatar World Cup bid controversy
1/5 Mohammed bin Hammam

The Qatari was the Asian Football Confederation president at the time of the 2010 vote. The Sunday Times alleged that documents showed he made payments to officials as part of a campaign to win support for the 2022 World Cup bid. He insisted he had no "official or unofficial" role with the bid. Fifa imposed a second life ban on him in December 2012, after his decision to quit all his football roles. This came after the Fifa ethics committee investigation found him guilty of "repeated violations" of the ethics code on conflicts of interest, while he was AFC president and while a member of the Fifa Exco between 2008-2011.

AP

2/5 Jack Warner

The Trinidad & Tobago politician was forced to resign as a Fifa vice-president in 2011, after he and Bin Hammam were alleged to have paid bribes of £600,000 to Caribbean associations. He is also alleged to have helped Bin Hammam bribe Caribbean officials in return for support in his aim to oust Sepp Blatter.

Getty Images

3/5 Sepp Blatter

The long-standing Fifa president oversaw the bidding process to award Qatar the World Cup. Has since admitted awarding Qatar the cup was "a mistake". He set up an executive committee task force to look into the World Cup in Qatar being moved to the winter because of the extreme summer temperature.

Getty

4/5 Lord Triesman

Former FA chairman. Alleged that, in exchange for voting for England to host the World Cup, Warner asked for money to build an education centre in Trinidad and to buy World Cup television rights for Haiti, and that Paraguay's Nicolas Leoz asked for an honorary knighthood in exchange for their votes.

Getty Images

5/5 Michael Garcia

Former New York district attorney Michael Garcia was named Fifa's chief independent ethics investigator. He spent a year investigating the organisation, and delivered a 350-page report on the 2018 and 2022 bidding processes in September. Called for greater transparency and culture change in Fifa.

Getty Images
The Daily Telegraph reports Castrol stating: "We have not been sponsors of Fifa since, I believe, the World Cup last year."
Of its own decision to end its Fifa association, Johnson & Johnson told the newspaper: "It was a decision that was made for business reasons after a comprehensive review."
Continental stated: "It was a great platform for us and now we're using football on a regionalised level."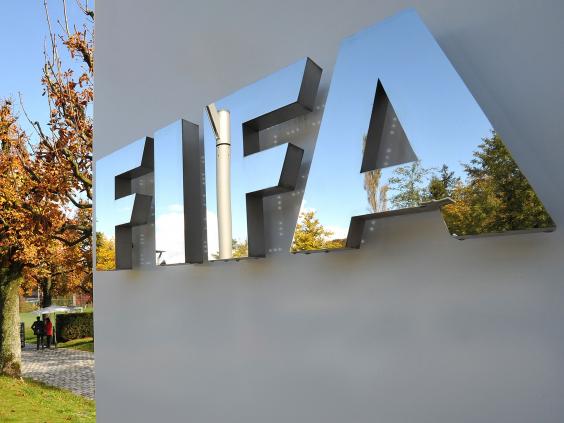 Campaigners lobbying for reform of Fifa, which has faced a number of instances and allegations of corruption, have said they will target its sponsors.
The strategy emerged at this week's 'New Fifa Now' summit in Brussels, the first organised campaign to challenge the leadership of Fifa in its 111-year history.
Former Football Association chairman Lord Triesman, who has previously made allegations in Parliament about FIFA corruption surrounding the bidding for the 2018 and 2022 World Cups, attacked the culture and governance of FIFA under president Sepp Blatter.
Jaimie Fuller, the chairman of the SKINS sportswear company who has previously campaigned for reform of cycling, announced he will be writing to all FIFA sponsors.
Candidates for the FIFA presidency must secure five nominations from national associations by January 29, with the contest in May expected to be a battle between long-term incumbent Blatter and Prince Ali Bin Al Hussein from Jordan.
PA