Managing a team for 11 years counts for little when you choose to leave
Last night, David Moyes came up against Everton for the first time since ending his 11 year association with the Toffees. During his time at Goodison Park, Moyes ensured Everton competed at the right end of the table, qualified for Europe and played a distinctive brand of football - all on a tight budget. Heck, he did enough to convince Sir Alex Ferguson that he was the man to replace him. Yet Toffees fans who saw their side's 1-0 win delighted in making him suffer, with chants of "You're getting sacked in the morning" heard echoing around Old Trafford at the final whistle.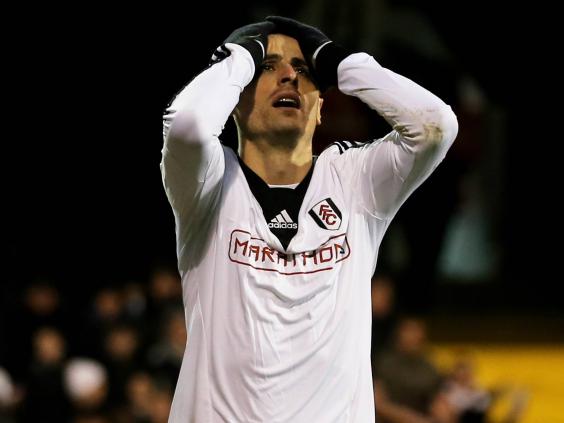 Dimitar Berbatov might be unhappy, but he can still be exceptional
On the day his agent said he was "unhappy" and wanted to leave Fulham, Berbatov also found himself lining up against his former club Tottenham. So it was only inevitable the stroppy striker would take centre stage. After the kind of indifferent first half display that would see most Fulham fans happy to see the back of him, things changed in the second. A little extra effort was put in and when mixed with his customary arrogance, flashes of why some used to claim he was natural heir to Eric Cantona could be seen. After creating Fulham's goal with a beautiful chipped through ball, it was only Hugo Lloris who kept Berbatov off the scoresheet. More displays like that and he, and everyone else at the Cottage, will be happy.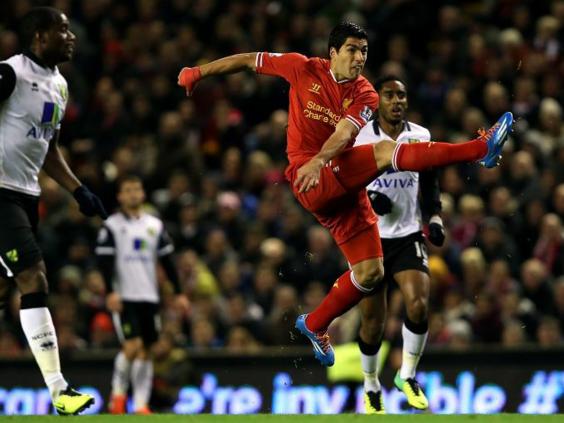 Luis Suarez is amongst the very best
After Luis Suarez ripped Norwich apart (again), Brendan Rodgers claimed: "He deserves mention with Messi and Ronaldo." Watching the variation and vision involved in his four goals against the Canaries, it is difficult to disagree. An incredible long-range lob, a dead-eye free kick, a close range reaction and a brilliant self created chance that was smashed in from the edge of the box. Sturridge who?
Nicklas Bendtner could help push Arsenal to the title
The biggest concern around table-topping Arsenal is what will happen when Olivier Giroud picks up an injury or drops out of form. Last night, Nicklas Bendtner's thumping header in the first couple of minutes of the win against Hull reminded everyone that he might have something more to offer than just silly haircuts. The short-dropping Dane is perhaps not back in every Arsenal fan's good books, but he may have just turned the first page of a second chapter.
Possession stats count for little
Southampton enjoyed 77 per cent of possession in their match against Aston Villa. What they didn't enjoy was the result. After losing 3-2 at home, Saints boss Mauricio Pochettino said: "They had four chances all game and scored from three of them. We created 21 chances, so overall I thought we were unlucky."
Reuse content