When Wayne Rooney runs out for his training session at St George's Park this morning, his first-ever international strike partner will be preparing for another afternoon at the club dearest to both their hearts, observing a new generation of Everton academy boys. Francis Jeffers is back where it all began for him and Rooney at Everton as he begins hispost-playing career.
To see him at 33, Jeffers still looks lean enough, when we meet at a golf club on Merseyside, to pull his boots on and there is a moment when he imagines what he could still do with a good pre-season under his belt and six months injury-free. But the thought is quickly dismissed and he is back in the present, immensely grateful to Everton for having given him his first steps in coaching after a career that finished with stints in Australia, Malta and at Accrington Stanley.
Jeffers' association with Rooney barely needs explaining. Both Everton prodigies, Jeffers made his debut for the club in 1997 aged 16. Five years later Rooney made his debut at 16, albeit 38 days younger than his team-mate had been. Then, in February 2003, with Jeffers already at Arsenal, they made their England debuts together as second-half substitutes in the 3-1 defeat by Australia at Upton Park. The rest is history, and for those two Evertonians from the same school in Croxteth the story has been very different.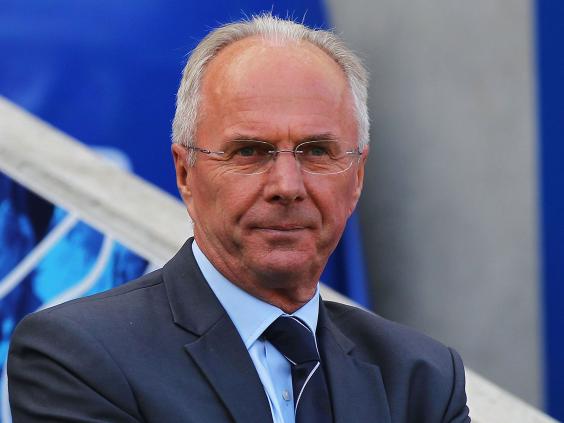 On that rainy evening in east London, Jeffers scored England's goal and was never capped again. Rooney will win his 100th cap on Saturday against Slovenia – captain of Manchester United and England; a global superstar; a multi-millionaire and within reach of Sir Bobby Charlton's England goalscoring record.
For Jeffers, there is nothing but respect and admiration for his old friend. It is over for him now but he is comfortable with the reality that his career is now seen, in part, as a "cautionary tale" for what can happen to teen prodigies. He was, he admits, a "bit of a wild child" but he also had rotten luck with injuries to his ankle and shoulders that were taking their toll even before his £8m move to Arsenal in 2001.
"For some reason, even towards the end when my career was fizzling out, the press have always taken a big interest in me and what I did," Jeffers says. "I don't know whether people think the same as I think which is: I should have been better. I shouldn't have ended up with one England cap and 250 career appearances, but injuries played a part.
Wayne Rooney: a career in pictures
Wayne Rooney: a career in pictures
1/27 17 August 2002

Makes Premiership debut for boyhood club Everton in their season-opening 2-2 draw against Tottenham

Getty Images

2/27 1 October 2002

Scores first goals at senior level with two in 3-0 Worthington Cup win at Wrexham

Getty Images

3/27 19 October 2002

Nets first Premiership goal with stunning late winner as Everton overcome champions Arsenal at Goodison Park

Getty Images

4/27 12 February 2003

Becomes youngest player to win a full England cap when he appears as a second-half substitute against Australia

Getty Images

5/27 6 September 2003

At 17 years and 317 days, becomes England's youngest goalscorer with equaliser in England's match in Macedonia

Getty Images

6/27 June 2004

Scores four goals at Euro 2004 in his first international tournament, but limps out of the quarter-final against Portugal as England are knocked out

Getty Images

7/27 31 August 2004

Signs for Manchester United for £27 million just over four hours short of the transfer window deadline

Getty Images

8/27 28 September 2004

Scores a stunning hat-trick - his first senior treble - in a 6-2 victory over Fenerbahce in the Champions League, on his United debut

Getty Images

9/27 24 April 2005

Named PFA Young Player of the Year on the day he scores a stunning winner against Newcastle

Getty Images

10/27 26 February 2006

Scores twice as United beat Wigan 4-0 in Carling Cup final at Cardiff's Millennium Stadium, Rooney's first senior trophy

Getty Images

11/27 23 April 2006

Named PFA Young Player of the Year for the second successive year and finishes the season with 19 goals

Getty Images

12/27 1 July 2006

Sent off in the World Cup quarter-final against Portugal after stamping on Ricardo Carvalho and pushing United team-mate Cristiano Ronaldo

Getty Images

13/27 6 May 2007

Wins first Premiership winners medal after the Red Devils are confirmed as champions following Chelsea's draw with Arsenal

Getty Images

14/27 11 May 2008

Contributes 13 assists as United clinch their second league title in as many seasons, with team-mate Cristiano Ronaldo scoring 31 goals

Getty Images

15/27 21 May 2008

Wins his first Champions League title after United beat Chelsea 6-5 on penalties following a 1-1 in Moscow's Luzhniki Stadium

Getty Images

16/27 30 November 2008

Scores 100th club goal of his career in a 1-0 win in the Manchester derby

Getty Images

17/27 April 2009

Named Player of the Year by both the Professional Footballers' Association and the Football Writers' Association

Getty Images

18/27 27 May 2009

Frustrated in his bid for a second successive Champions League title as Barcelona beat United 2-0 in the final in Rome

19/27 22 August 2009

Scores his 100th United goal at just 23 years old in a five-goal drubbing of Wigan

Getty Images

20/27 October 2010

Declines a new deal at United and issues a statement saying he wants to leave the club, only to perform a remarkable U-turn and sign a new five-year contract

Getty Images

21/27 12 February 2011

Scores a spectacular overhead kick as United overcome City 2-1 in the Manchester derby - the goal is later voted the Premier League's best ever strike

22/27 14 May 2011

Collects his fourth Premier League winners medal as his penalty secures a decisive 1-1 draw against Blackburn

Getty Images

23/27 28 May 2011

Nets his first Champions League final goal against Barcelona but finishes on the losing side again as Barca prevail 3-1

24/27 7 October 2011

Sent off for England after kicking Montenegro defender Miodrag Dzudovic and misses first two matches of Euro 2012

Getty Images

25/27 5 March 2013

Left out of United's starting XI for their Champions League last-16 second leg match against Real Madrid

Getty Images

26/27 May 2013

Claims his fifth league title with 16 goals in the season, but tells Ferguson he wants to leave the club for a second time. New boss David Moyes insists Rooney is "not for sale"

Getty Images

27/27 17 September 2013

Scores his 200th goal for United in 4-2 Champions League win over Bayer Leverkusen
"You have to remember that before Wayne came on the scene I had gone to Arsenal. As time has gone on people have said, 'Look what could have happened, but look what did happen.' People see it as a cautionary tale. Myself and Wayne are different ages and [by 2003] I had already gone to Arsenal and was making a career for myself."
As the frustration set in at Arsenal, and then Charlton where he moved in 2004, Jeffers concedes that he "was out, partying, living life – tossing it off in training because I always thought I wouldn't play Saturday anyway". "Now I look back with a lot of regrets," he says. "That is where I should have been putting it in more. Arsène Wenger gave me a fair crack of the whip. I haven't got a bad word to say about him. He tells you how it is, one of the only managers I played for who did.
"He said there were things going on in my head that shouldn't have been and that it was an important time in my career. I am not saying I threw it all away because I had a decent career. I fulfilled a lot of ambition but I always say it, I know how much ability I had. I'm not soft. I know how good a player I was. One England cap wasn't enough."
He has regrets at how his Everton career ended, especially an earlier ill-advised transfer request in August 1999 that prompted manager  Walter Smith to tell him to "Get out of my office before I kill you." But as Jeffers recounts the endless frustration with contract negotiations, he concludes that Everton then were just not the well-organised, shrewdly run club that they are now.
Jeffers first encountered Rooney when the younger man trained with the first team at 14. "He was throwing Dave Watson all over the training pitch. Watson very rarely got the run-around in training because if he did he would just boot you. I never saw many strikers do it to him on a Saturday afternoon in the Premier League. But Wayne just had this thing about him when he walked on the training pitch.
"He was a big Evertonian. You'd sit with him in the dressing room and he wouldn't say a word. He would be so shy. And then go out on the pitch and he'd control a game. You'd think 'How can that be right?' He stood on the terraces like I did, every week. But he just came in and was the best player in training at 14, 15. People were saying 'Oh my God'.
"For me, based on stats, he will probably be the greatest English striker of all time. He is the greatest English striker of all time. People say, 'Are you mad? So-and-so was better' – all I know is that he is going to play more games than any striker played, he is going to score more goals. Surely that makes you the greatest striker of all time? On your goals alone. Ability-wise he probably is anyway because he can do everything.
"I watched him against Spurs in the FA Youth Cup and he scored one of the best goals I have ever seen. He hit a free-kick and it came back to him. He was, like, 30 yards out. He just hit the ball like he was trying to boot it out the stadium because he was frustrated at not getting it over the wall first time. Unbelievable. He just leathered it and it went soaring into the top corner. It was just what you expected from him. You knew he could do it."
 Video: Premier League review
If that physical power was the natural element of Rooney's success, what about the nurturing environment? Jeffers is in no doubt that the Croxteth – "Crocky" to the locals – of the 1980s and 1990s was the perfect breeding ground for footballers.
"When I was nine or 10, my mum had to come to search for me in the streets. You see kids now they come home from school, they are on the computers. I would be with whoever was out, whether they were my mates or not, if they had a football. I would just find people who were playing football. Wayne grew up in Crocky. Everyone was doing it. You'd see little pockets of lads playing  everywhere. It's a bit  different now. The world has changed."
On the day of the game against Australia the two Croxteth boys went shopping in London with Danny Murphy, while a coach brought their families down from Liverpool and another brought students and teachers from their old school, De La Salle. Jeffers made the next squad for the Euro 2004 qualifiers against Liechtenstein and Turkey but was told by Sven Goran Eriksson that he had not made the bench and was given the opportunity to go and play for the Under-21s instead.
"I was gutted. You have to explain to your family. It's a demotion. I remember the initial disappointment and then scoring for the Under-21s and thinking 'It's another goal'. I would only have been sat on my arse watching the senior team.
"I came back to Liverpool with my mum and dad after the game. I went to play golf and my phone rang at around 2pm. It was Wayne calling me to tell me he was starting [for England for the first time] against Turkey, which I didn't expect. I wished him all the best and went home and watched the game. He was brilliant, wasn't he?"
Reuse content