Next week Chelsea travel to Slovenia to play NK Maribor in the Champions League. It is safe to say this match would not be taking place were it not for the fall of the Berlin Wall a quarter-century ago.
The dismantling of the Iron Curtain, and the system it sustained, transformed European football, as well as Europe. For example, had the Wall not fallen, Maribor would never have qualified for the Champions League, and Chelsea probably would not have done so either. They were going bust prior to the arrival of Roman Abramovich whose fortune, and involvement, directly stems from the end of communism. And even if Chelsea had qualified, Branislav Ivanovic, and Nemanja Matic would not be playing for them.
The first country affected by the Wall coming down was, inevitably, East Germany. In February 1990 they were included in the draw for the 1992 European Championship finals. By the time the first fixtures were due to be played, in September, East Germany was on the brink of ceasing to exist with formal re-unification less than a month away. Their opening match, against Belgium, was re-classified as a friendly. GDR won 2-0 then their players were subsumed into West Germany with whom, conveniently, they had been paired in the draw.
West Germany were then the World Cup holders. "Just think how good we'll be with the Ossies in the team," was the popular belief especially when Matthias Sammer was a key figure as Germany won Euro '96. Instead it was only this year re-unified Germany won the World Cup.
East Germany were among 34 teams in the 1992 qualifying draw. When the draw was made for Euro '96 there were 47 with a series of old nations (including England's Euro 2016 qualifying opponents Estonia, Lithuania and Slovenia), re-emerging after the break-up of the Soviet Union and Yugoslavia. Further succession, and the inclusion of teams such as Gibraltar and Liechtenstein, means there are now 54 nations in Europe. As a result the balance of power has changed with the Uefa president, Michel Platini, aware of the need, in a one-country, one-vote, system, to curry favour with the smaller nations. Thus the expansion of the European Championships to 24 teams, and the need, in Champions League qualifying, to pit teams such as Arsenal and Udinese, or Napoli and Atletico Bilbao, against each other to enable clubs like Maribor to reach the group stages.
Without rigging the draw, clubs like Maribor, already beaten 6-0 at Stamford Bridge, would have no chance as the fall of communism has been catastrophic for Eastern European club football.  Under communism football was no more independent than any other part of society with clubs taken over by state agencies such as the secret police (Dinamo Berlin, Dinamo Bucharest), the army (Honved, CSKA Sofia, Dukla Prague), or the transport ministry (Rapid Bucharest, Lokomotiv Leipzig). This secured privileges, finance, and players. Honved's greatness was made easier by conscripting Hungary's best footballers. Steaua Bucharest not only represented the Romanian army, they had  Valentin Ceausescu, the president's son, as their general manager.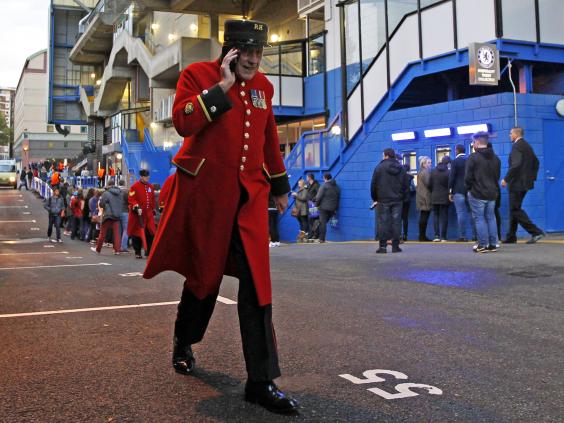 Such patronage resulted in some formidable sides. Most seasons an Eastern European team would reach the European Cup's latter stages with Steaua winning the competition in 1986, defeating Terry Venables' Barcelona, and Red Star Belgrade doing so in 1991, against a Marseilles side featuring Chris Waddle. A tie in Eastern Europe was tricky – between 1977 and 1984 Liverpool won the European Cup four times and were beaten only four times – to Nottingham Forest, Dinamo Tblisi (Soviet Union, now Georgia), CSKA Red Flag of Sofia, and Poland's Widzew Lodz.
Then the Wall came down. Not only did state sponsorship largely cease, prompting decline in many clubs, even extinction for Dinamo Berlin and Dukla Prague, borders were opened allowing players to leave. The need for foreign currency meant players had occasionally been transferred to the west – including Kazimierz Deyna, Dragan Dzajic and Antonin Panenka – but not until they were nearly 30 years old.
As economies collapsed the trickle became an exodus as clubs' financial problems were exacerbated by falling gates (due to unemployment, hooliganism and match-fixing), and low broadcast and commercial revenues. In the last financial year for which records are complete (2012) Premier League clubs' average revenue was €139m (£108.9m). Polish and Romanian clubs had average revenues of €6m, akin to that of England's League One clubs. Those in other former Soviet satellite countries are even lower. Now not only do the likes of Matic and Robert Lewandowski head west as soon as possible, so do many players who will never play in the Premier League or La Liga.
As a result, with the exception of clubs backed by oligarchs (Shakhtar Donetsk) or companies such as Gazprom (Zenit St Petersburg) Eastern Bloc countries are just cannon fodder in the Champions League. No team from the old Soviet satellites have reached the semi-finals since the Champions League began in 1992-93, the last quarter-finalists were Legia Warsaw, in 1996, the last team to even escape the group stages was Sparta Prague, a decade ago. Maribor, who prior to Slovenian independence only graced the Yugoslav top flight for five years, never finishing above 10th, will not be breaking that record.
The national teams have been almost as bad, despite fielding teams heavily populated with western-based players. Between 1960 and 1988 eight Iron Curtain teams figured in European Championship finals with the Soviet Union and Czechoslovakia victorious. Subsequently only the Czech Republic, runners-up in 1996, have made the final. In the World Cup Eastern European teams provided 17 quarter-finalists in 10 tournaments from 1954-1990, but two in five from 1998-2014. Yugoslavia and the Soviet Union may have been artificial constructs, but they produced stronger teams than the nation states which have re-emerged from them, however motivated the latter may be by patriotism.
Mediocre teams, a domestic game low in quality and beset by racism and corruption, the game in many parts of Eastern Europe  is a mess. The fall of  the Wall presaged progress in many areas, but not, generally,  in football. 
Reuse content