On Tuesday night in Russia, Manchester City will play in an empty stadium, the result of a punishment imposed by Uefa on their Champions League opponents CSKA Moscow for the latest instance of racist behaviour by the Russian club's fans, at Roma last month.
In Romania earlier this month, Rapid Bucharest coach Marian Rada responded to a banana being thrown at a black opponent, Wellington, by suggesting "maybe a banana just slipped out of someone's hand". He then belittled the Brazilian for his tears, which were brought on by the incident and racist chanting by Rapid fans.
Meanwhile, in Italy, Carlo Tavecchio remains president of the football federation despite racist comments about immigrant players that also evoked banana images.
But that's over there. Countries like Russia, Romania and Italy are decades behind the times. In Britain we've beaten racism. Grounds do not need to be closed, no club manager would talk like Rada, a man like Tavecchio could never get elected.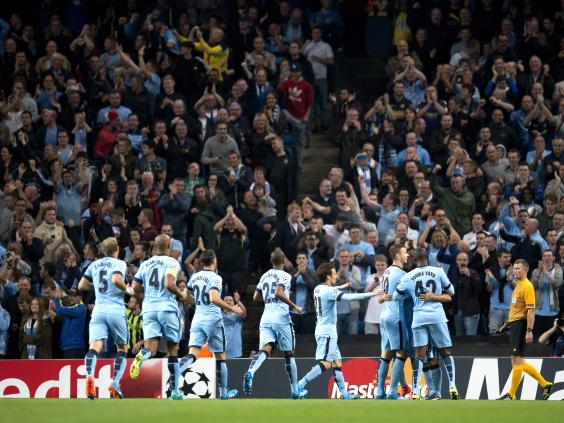 So we tell ourselves. But no one could look seriously at the English game and state, as Jose Mourinho did recently: "There is no racism in football."
Some of it is overt: 11 days ago Jason Brown, the Dartford goalkeeper, was racially abused at Bristol Rovers. He informed the referee and a steward standing near his abuser. No arrest was made, the offender was merely asked to leave.
Some of it is more insidious, even unconscious. Such as the bald fact that only two of the 92 Premier and Football League managers are black: Chris Powell (Huddersfield) and Keith Curle (Carlisle). Black faces are equally rare at any meeting of the game's various powerbrokers.
It is true that British football has come a long way since the 1970s. Brown received many messages of support from Rovers fans. The police are investigating and the club are invoking literally the sentiment of the campaign group Show Racism the Red Card. On Saturday they will issue 5,000 red cards to supporters attending their match with Forest Green Rovers and ask them to hold them in the air for a minute before kick-off.
Though this was, appallingly, the fourth time Brown has had to deal with racism, such abuse is rare, and becoming rarer. The behaviour Wellington was subjected to is unimaginable here.
Nevertheless, progress in eradicating racism in the game has stalled. So it was encouraging that the second report of Greg Dyke's England commission stressed a desire to "significantly increase the number of coaches from BAME [Black, Asian and minority ethnic] backgrounds".
The report noted fewer than 15 BAME coaches work in the professional game. This is significant because until there is a large pool of qualified coaches to choose from black managers will remain rare.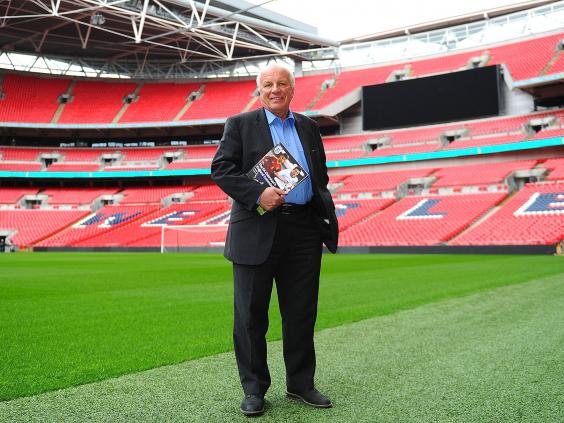 For players – aside from a lingering anti-Asian bias that still needs much work to resolve – football is a meritocracy. It does not matter who you know, where you were born, what race or religion you are, even your height or age: if a manager thinks you can win a game, you will play. For coaches, however, who you know is as important as qualifications. So is what you look like.
Mourinho said, in dismissing the need for a version of the "Rooney Rule" – the requirement in American football that at least one candidate shortlisted for coaching jobs should be from an ethnic minority – "If you are good, you get the job." Arsène  Wenger said much the same on Thursday.
That is not entirely true. The men who appoint coaches can suffer from unconscious bias. In some cases it is as basic as "people like us" syndrome; in others it is the sense that positions of responsibility are held by white men – which in the West they generally are, notwithstanding the example of Barack Obama. Thus Dyke's Commission originally had no black people on it. Dyke is not racist – he proved that at the BBC – he and his advisers just did not think deeply enough about who should be on the panel.
In the Football League Greg Clarke, the chairman, has belatedly set up a review into the under-representation of BAME managers and coaches, and whether the Rooney Rule is the answer.
The evidence from the US is not as compelling as when Tony Dungy and Lovie Smith contested SuperBowl XLI seven years ago. Out of 32 NFL head coaches, four are currently black – 15 per cent. Yet 68 per cent of players are African-American. While it is true that many head coaches are not ex-NFL players, most have played at college level, where the playing staff has long been roughly 50/50, white/non-white.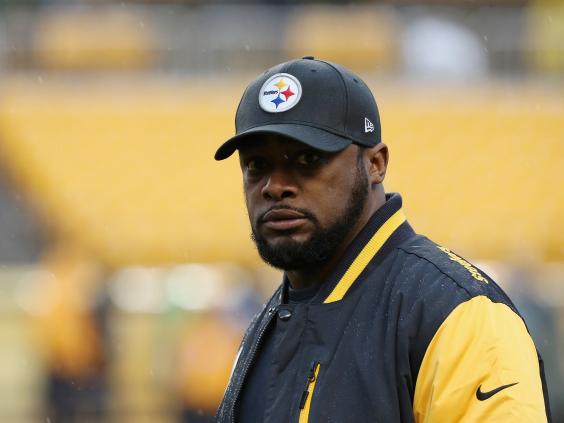 It is a slow process in many countries. Concacaf president Jeffrey Webb, who leads Fifa's anti-discrimination task force, has been vocal on the lack of black managers in the English game. Yet in Concacaf's biggest league, America's MLS, where half the players are BAME, none of the 19 coaches is black, and only three are Hispanic.
Nevertheless, requiring chairmen to interview black candidates – which is what the Rooney Rule does – may introduce them to people they had not considered. It may also, as a welcome by-product, introduce some transparency and rigour to the appointment process.
Meanwhile, in Romania, Rapid have had their stadium closed. City's game is one of three to be played behind closed doors for CSKA. Tavecchio has been banned from attending Uefa meetings for six months.
Progress, albeit at times painfully slow, is being made. The UK is ahead of the curve. But there can be no  complacency. The fight for race equality in football is far from won – and not just elsewhere.
--
Five asides
1) Final call for under-21s
No sooner do Gareth Southgate's team qualify for the Euro Under-21 finals than club managers queue up to explain why their players should not go. Finals experience is good for any player; they should have the chance – as they are in Italy, Spain and Germany, the last three world champions.
2) Rip-offs not stubbed out
Everton should be applauded for the discount initiatives chief executive Robert Elstone trumpeted this week, but if they really want to prevent fans being ripped off why do they permit StubHub to re-sell tickets? On Thursday £30 family enclosure tickets for today's match v Villa were being sold for £118.
3) Women gaining depth
Liverpool, Arsenal and Manchester City won the trophies, Chelsea qualified for next year's Champions League, and Bristol Academy are still in this season's competition. The FA WSL is still taking time building a supporter base, but there is now a greater depth in the women's game than ever before.
4) Labour's sporting chance
Labour's pre-election pledge on supporter governance is a good start. Now will Clive Efford, a promising potential sports minister, raise the ante by committing an Ed Miliband Government to much-needed investment in grassroots sports facilities?
5) Suarez ruling is ridiculous
I was in the minority arguing that Luis Suarez's punishment for biting Giorgio Chiellini was far too harsh, but even I cannot see why, since he offended while playing for Uruguay, he can turn out for his country in friendlies while the ban is still in effect.
twitter.com/GlennMoore7
Reuse content