Late at Wembley after England had beaten Denmark 1-0 on 5 March, Roy Hodgson, embarking on his final round of briefings of a very long night, proclaimed that he would not be taking players to the World Cup unless they could prove that they were "100 per cent fit". More than one person in the room nodded sagely in agreement at the memories of previous catastrophes with injured players taken to tournaments half-fit and, in some cases, proving to be liabilities.
Then the next day, it was announced by Arsenal that Jack Wilshere had cracked a navicular bone in his left foot and would be out for six weeks, and you wondered just how certain Hodgson would be about his pronouncement the previous day.
He would not be the first England manager to make allowances for key players injured in the build-up to a tournament; in fact it would hardly be an England campaign at a major tournament were it not for one of those will-he-make-it sagas. As with David Beckham before the 2002 World Cup finals, Wayne Rooney in 2006 and 2010, and, you might even argue, Michael Owen in 2006 too, it seems hard for managers to resist  the temptation.
When Arsenal announced the details of the injury to Wilshere, the day after the match, on 6 March, the club said that they expected in the best-case scenario the player would require "approximately six weeks rehabilitation, before starting to regain his match fitness". That six-week period passed on 17 April. It will be eight weeks on Thursday and there was no suggestion from Arsène Wenger on Friday that Wilshere will feature tonight against Newcastle.
That said, Wenger was upbeat about Wilshere's chances of playing in Brazil this summer last week, adding that Hodgson was "very keen" to select the player. Unfortunately for Wilshere, even a return against West Bromwich Albion on Sunday would leave him with a maximum of two games before Hodgson named his World Cup squad around 12 and 13 May. The  FA Cup final, one more potential game  for Wilshere, falls on the Saturday  after that.
When the midfielder sustained the injury it was a personal view that the timings were too tight for Wilshere to go to Brazil. From his perspective, the disappointment would naturally be enormous, especially given the long-term problems that kept him out of Euro 2012. From the England side, it was a hard truth but Hodgson has options with the development of players like Adam Lallana, Ross Barkley, Jordan Henderson and Alex Oxlade-Chamberlain, albeit the latter nursing an injury that limits his playing time.
If it is a case of Wilshere being rushed back now, of playing before he has built up the strength and conditioning that protects him, and ensures he is a valuable member of the squad, then that early view that he should not go has not changed. Tough though it is, he would be better off staying behind to get ready for next season.
At his best, of course Wilshere would be part of an England squad. But whether his best can be guaranteed after another interrupted season is another matter. These are heart-breaking decisions for young footballers, and no one should forget that Wilshere's original injury problem – to his ankle – began in what was his best England performance, against Switzerland in June 2011 when he rescued the game. At the time he was injured against Denmark, it could hardly be said that his form was irresistible.
When Rooney and Beckham were rushed back by Sven Goran Eriksson, the justification, however flimsy given the doubts over their readiness, was that they were critical players for the team at the time. The reality for Wilshere is that despite his undoubted talents he has played in just the last four of England's 10 World Cup qualifiers, the final two against Montenegro and Poland as a substitute.
From what Wenger said on Friday, it would appear that Hodgson is set on taking Wilshere to the World Cup finals and like many managers who want to get the best possible news will be more given to hearing the most optimistic prognosis on his development. But this is a mistake that has been made too many times before. A World Cup finals is not a place to recapture form, it is a tournament when every player has to hit the ground running.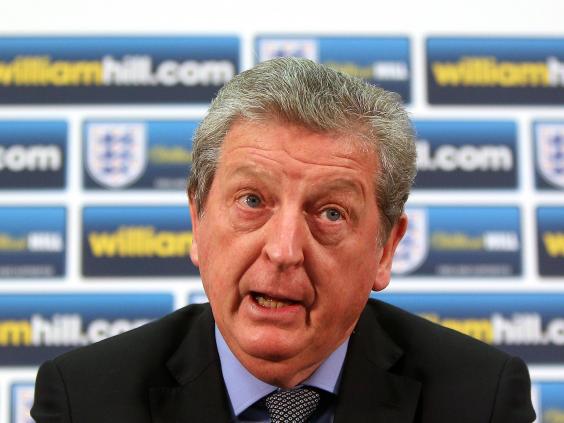 Hodgson should play to his strengths and load his squad with an extra midfielder at the expense of the fourth striker. My squad would include Steven Gerrard, Frank Lampard, Raheem Sterling, Andros Townsend, James Milner, Henderson, Barkley, Lallana and Oxlade-Chamberlain. Townsend is the borderline pick there, given his lack of starts with Tottenham, where he has only been a regular second-half substitute under Tim Sherwood; however, he has served England well as an impact substitute this season.
With Jay Rodriguez injured, it makes sense to take just three strikers – Rooney, Daniel Sturridge and Danny Welbeck. The argument for Rickie Lambert or Andy Carroll as England's Plan B when chasing a game has never been a compelling one.
As for Wilshere, Wenger said last week that he didn't want "to rush his fitness". "If he wants to come back he needs to be fully fit; for that I believe it is very important we don't rush him," Wenger said, adding, "this time we will take the needed time to build the basic fitness up on a very strong level." It would be fair to say that Wilshere has taken his time in the past to build up that fitness.
Are two games enough to make a decision on Wilshere's fitness? It would seem that Hodgson has already made up his mind, but if it goes wrong he can hardly say that his predecessors have not been there before.
Don't have a go at Moyes for being something of a 'reader'
The late comedian Bill Hicks had a fine take on the anti-intellectualism of some of the places he visited – mainly in the Deep South of the United States – and one in particular when he was in a waffle house in Nashville, Tennessee. Just for sitting alone reading a book he is accosted by the suspicious locals, culminating in that memorable line he recounts from one fellow diner who says, in his southern drawl, "Well, it looks like we got ourselves a reader here."
The same sprang to mind when one read the distrust that certain Manchester United players held in David Moyes for reading a management book on a team flight. Those kind of books are not to my taste, but what has it come to when the Xbox generation of footballers snigger at a manager for his reading material? Perhaps they  could furnish the new boss with a list of acceptable books. Now, that would be worth reading.
Reuse content