Jose Mourinho has said he feels "ashamed" of the Chelsea fans who prevented a black man from boarding a Paris metro train on Tuesday night and then chanted that they were proud to be racist.
The Chelsea manager led a fulsome condemnation by the club of the behaviour of the supporters on the train before the game against Paris Saint Germain, with a spokesman of the club adding that Roman Abramovich, the club's owner, was "disgusted".
The club never ordinarily offers any public insight into mood and feelings of the Chelsea owner but this has been an exceptional case in a very difficult week for the club. The club's chairman Bruce Buck spent yesterday morning visiting the office of Lord Herman Ouseley, the chairman of the anti-racism movement Kick it Out.
Club-by-club: Number of arrests for racist or indecent chanting
Club-by-club: Number of arrests for racist or indecent chanting
1/19 Arsenal - 13 arrests

GETTY IMAGES

2/19 Burnley - 14 arrests

AFP\Getty

3/19 Chelsea - 28 arrests

EPA

4/19 Crystal Palace - 4 arrests

Getty Images

5/19 Everton - 12 arrests

Getty Images

6/19 Hull - 7 arrests

PA

7/19 Leicester - 5 arrests

Getty Images

8/19 Liverpool - 10 arrests

GETTY IMAGES

9/19 Manchester City - 9 arrests

Getty Images

10/19 Manchester United - 9 arrests

Getty Images

11/19 Newcastle - 14 arrests

GETTY IMAGES

12/19 QPR - 6 arrests

GETTY IMAGES

13/19 Southampton - 4 arrests

Getty Images

14/19 Stoke - 26 arrests

GETTY IMAGES

15/19 Swansea - 6 arrests

GETTY IMAGES

16/19 Sunderland - 25 arrests

GETTY IMAGES

17/19 Tottenham - 18 arrests

Getty Images

18/19 West Brom - 10 arrests

GETTY IMAGES

19/19 West Ham - 25 arrests

GETTY IMAGES
Chelsea also said that they have written to the man pushed off the carriage, known as Souleymane S in a recent interview, to invite him and his family to the return leg against Paris Saint-Germain on 11 March. The club have already suspended three supporters from attending games at Stamford Bridge, in relation to the events in Paris, pending an investigation that could bring them life bans.
Steve Atkins, the club's communications director, and a former British government overseas press attaché, began the Friday press conference at Cobham with a full apology to Souleymane S and an uncompromising statement condemning the actions of those responsible.
Atkins said: "We were appalled by what we saw. The club would also like to apologise unreservedly to Souleymane for the behaviour of a small number of individuals and their unforgivable actions towards him. We have been cooperating fully with the Met police and Paris police in their ongoing investigation, and will continue to do so
"We have also been conducting our own investigation and all information from that is being shared with the police. We announced last night that we have suspended three individuals from Stamford Bridge pending the completion of the investigation. Should evidence show they are guilty the club will ban them for life.
"It is only right that we complete our investigation to establish all the facts but we have taken swift action based on information received so far  The people involved in that incident in Paris do not represent Chelsea football club. They do not stand for the values of this club, and they have no place at this club.
"This has been echoed loud and clear by the vast majority of Chelsea supporters. We'd like to thank the many Chelsea fans that have come forward with information in this case."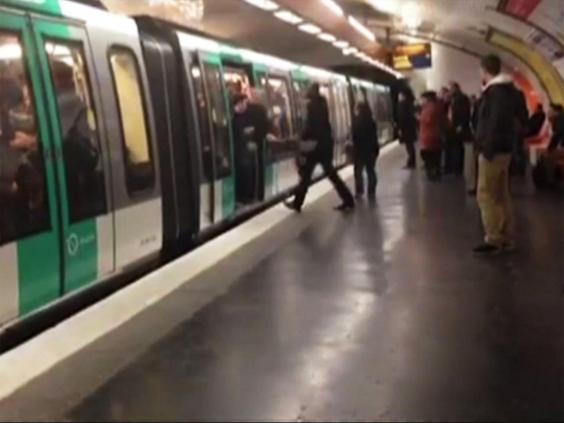 Saturday's match against Burnley is the season's designated diversity day for Chelsea, an event that was planned long before the events of Tuesday.
When Mourinho was asked whether some supporters had used the name of the club captain's John Terry in their racial abuse, Atkins interrupted the press conference to say that the club would accept no excuses or mitigation for the behaviour of those involved.
He said: "We're not interested in any excuses or cover stories to try to cover the actions of those individuals the other night. We're not interested in hearing those. We don't believe that's true."
Terry was cleared by a court of racially abusing Anton Ferdinand in a game at Loftus Road in October 2011. He was charged by the Football Association for the same incident. A regulatory commission fined him pnds220,000 and banned him for four games The club said they took disciplinary action against him but never disclosed what it was.
On the question of the victim, Souleymane S, Mourinho said: "At this moment, he has maybe the wrong idea of what Chelsea football club is. I don't know if the gentleman loves football, but for sure he would love to feel that the miserable people that had this action with him is not Chelsea football club, this is not Chelsea.
"They are not Chelsea. Chelsea is the owner, the board, the manager, the players, is the people that works here, is the true Chelsea supporter. Yes, I would support the idea [of Souleymane coming to a match], even not knowing whether the gentleman loves football or not."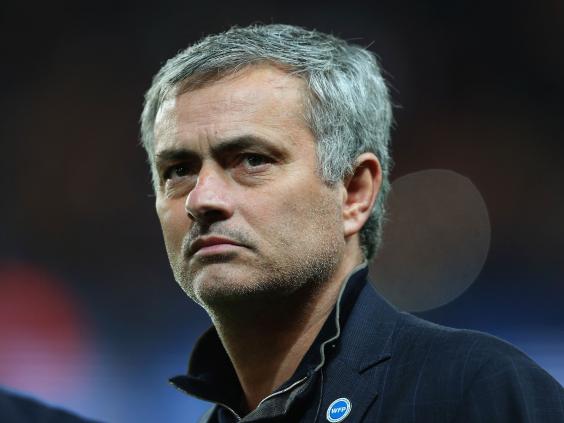 Mourinho said he did not believe Tuesday's incidents should discourage non-white supporters from attending games. He said: "I don't believe they [non-white fans will] think about not coming. Everybody knows what Chelsea is. Steve was very clear. You don't need his words to know what our club is. What our club defends. We feel ashamed, but maybe we shouldn't. I refuse to be connected with these people. I am connected with Chelsea and so many good things the club defends and represents.
"I left Chelsea in 2007 and I couldn't wait to be back and it's not because of people like this that I wanted to be back. I felt ashamed when I knew what happened, but I repeat I am a proud Chelsea football club manager because I know what the club means and these people don't represent the club."
Reuse content