Amid the clamour for new recruits and myriad of reports of impending arrivals at Manchester United, the departure of Luis Nani on a season long loan has gone through a little too quietly.
The deal bringing in Argentina left-back Marcos Rojo has seen the player billed as 'next Cristiano Ronaldo' return to Sporting Lisbon - thus ending a strange seven-year spell at Manchester United.
Nani arrived at Old Trafford in 2007 at the age of 20 for around £17m, and comparisons were quickly drawn with his fellow countryman. The parallels were to prove as unfair as they were easy to draw. He was Portuguese, he had arrived from Sporting Lisbon, he dived, he was a winger and he loved a step-over or five.
Yet as he leaves the club, the early optimism that United had captured another Iberian gem has finally been extinguished after season-upon-season of infuriating inconsistency and dawning realisation that he was just nowhere near that level.
Watching Nani over the years, it was impossible to escape the feeling that the comparisons with Ronaldo hung around the winger's neck, weighing him down through all too many performances.
When he regularly failed to reach the ridiculously impossible standards set by arguably the greatest ever player to pull on a Manchester United shirt, Nani was perhaps unfairly called out. After all, while he looked up to the player who would become the most expensive in history, he never made the comparisons himself.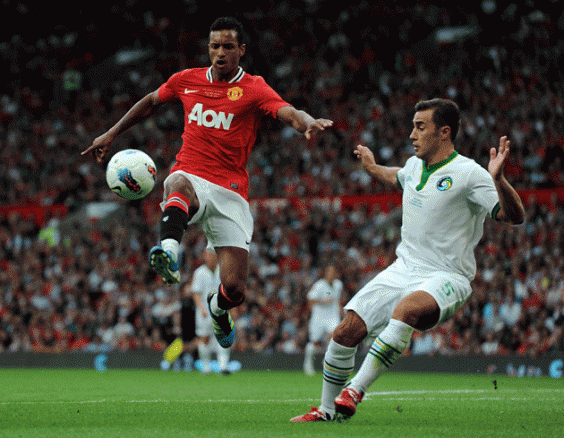 When Ronaldo departed for Real Madrid in 2009 Manchester United fans hoped Nani would emerge from his shadow. And for a bit he did.
At the end of the 2010/11 season, Nani took home the Players' Player of the Year prize from the Manchester United awards ceremony. He also finished one per cent behind Javier Hernandez in the fans' poll.
Later that year Nani found himself included on the 23-man shortlist for the Ballon d'Or. He was never going to win it but a season reaping 14 assists and 10 goals in all competitions hadn't gone unnoticed.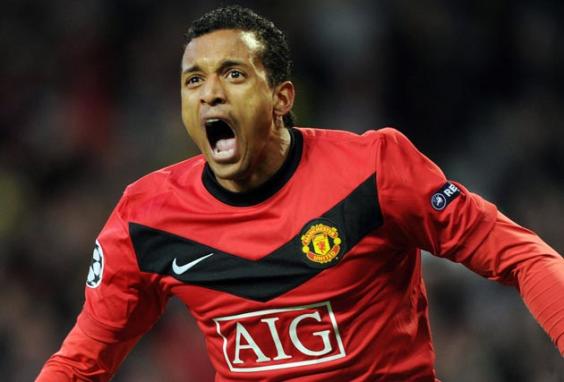 But Nani never matched those sort of figures again - and last season managed just one goal. When he netted at the World Cup over the summer it was a stat that didn't go unnoticed.
Nani has just matched his goal tally for Manchester United last season.

— Gary Lineker (@GaryLineker) June 22, 2014
Manchester United are famous for treasuring their legends - but while statues are erected outside Old Trafford for the very best, the player whose looks were often compared to those of Michael Jackson will have to make do with the life-size marble statue of himself he allegedly keeps in his living room. That's all that 25 goals in 147 league appearances gets you.
Nani's return to Sporting Lisbon may just be a loan, but it seems unlikely he will ever return to Old Trafford. Moments will be remembered when he was truly brilliant - but the problem with Nani, they were only ever moments.
Reuse content