What will change, once expedient punishment is imposed, implausible apologies are repeated, and the flaming torches of popular disgust are extinguished? As disconcerting as it is to confirm the mutation of idealism into painfully rationalised pessimism, absolutely nothing.
The seemingly inevitable humiliation of Dave Whelan will neither clear the career path of black coaches, nor prevent those in such admirable organisations as Kick it Out seeking to remove racism from football from having to beg for crumbs from the rich man's table.
The promotion of Sunday's showpiece women's international between England and Germany at Wembley will not reduce the casual sexism reported by a majority of female employees in a game that lingers in institutional adolescence. The gay footballer will continue to lurk fearfully in the shadows while prejudice is excused as banter. The silent, decent majority will hold their tongues while the distortion of club loyalty allows cowards to vomit bile and ignorance.
Cases like those of Whelan and Malky Mackay, the manager he appointed at Wigan with such wanton recklessness while an FA investigation into alleged discriminatory attitudes continues, highlight the flaws of individuals in positions of influence.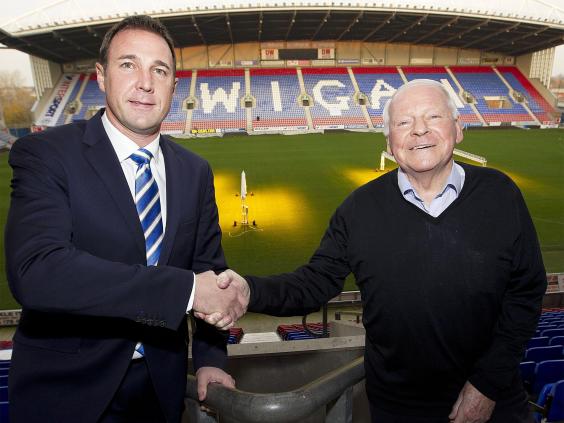 Equally profoundly, they expose football's fiefdoms for what they are: a group of loosely connected organisations without a coherent collective strategy to set the tone of a sport which possesses huge social significance.
The FA are at a key stage of their evolutionary process, in that they appear finally to recognise the damage done by previous derelictions of duty, in episodes which exposed their apparent ambivalence towards racism and raised justifiable doubts about their capacity to govern.
As so often, Kick it Out's chairman, Lord Herman Ouseley, provides the requisite perspective, arguing the responsibilities of leadership outweigh the nuances of how prejudice is revealed. The FA would inspire immeasurably more confidence were he in control of their modernisation.
A scorpion dance is under way as the aftershocks from the Wigan controversy spread. Though the moral high ground is hardly overpopulated, the Premier League and Professional Footballers' Association pitched their tents there on Friday in an attempt to court public opinion. League officials recycled week-old reports of an admittedly encouraging initiative involving an increase in the diversity of new coaches. The PFA promoted equality programmes delivered to their members, without providing evidence of their effectiveness.
They offered no lead on the Wigan issue, preferring to hide behind the FA's disciplinary processes. They merely pointed out the club's success in being voted Football League Community Club of the Year at last Tuesday's North West Football Awards.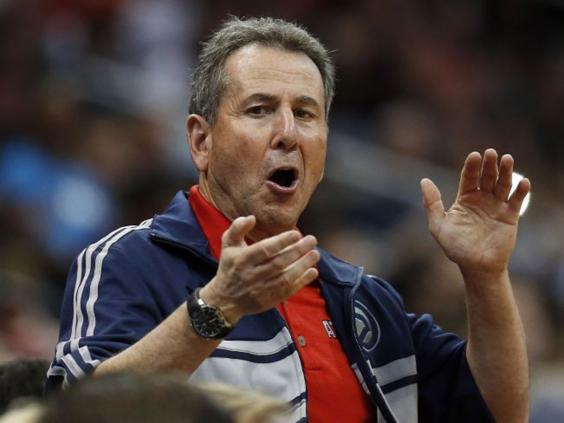 Excellent work is indeed being done at Wigan, yet the club risk pariah status unless Whelan acknowledges the magnitude of his mistakes. Parallels have been drawn with Donald Sterling, forced by the NBA to sell the LA Clippers franchise following his exposure as a racist. A better example is Bruce Levenson, who voluntarily agreed to sell his controlling interest in the Atlanta Hawks when he admitted sending an internal email in which he implied white fans were more valuable to him than black fans.
His apology was perfectly pitched: "It was inflammatory nonsense. We all may have subtle biases and preconceptions when it comes to race, but my role as a leader is to challenge them, not to validate or accommodate those who might hold them." Football's problem is one of abject leadership. Little wonder these days the game's natural allies wonder whether it is all worth it.
Hamilton's grand illusion
Lewis Hamilton should be a folk hero. Instead, to many he is as inconsequential as a boy-band member. I have no animosity towards Hamilton and acknowledge his status as a thrillingly instinctive racer, but should he lose the world title in artificial circumstances today it would be appropriately symbolic.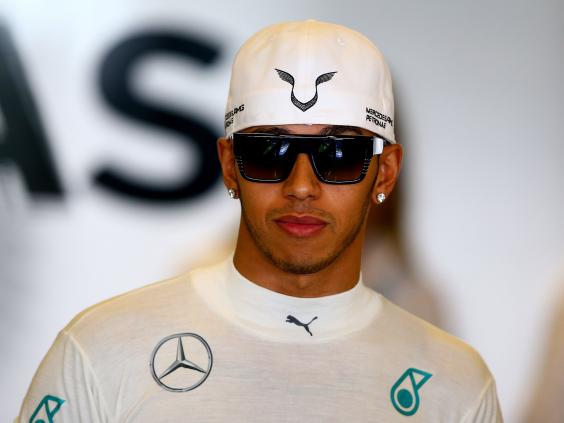 Like Abu Dhabi, the setting for the final race of the season, in which double points are being arbitrarily awarded, Formula One is an opulent illusion. Interest is declining, TV ratings are falling, and sponsors are reconsidering the bang they get for their buck.
F1 is a fusion between sport and business, technology and humanity. It loses itself in its science, and alienates with its suffocating self-importance. It traverses the world, but the paddock is a small place, riven by petty jealousies and political rivalries.
Hamilton lacks the Everyman qualities of Nigel Mansell and is unlikely ever to match the innate dignity of Sir Jackie Stewart, the last British driver to win multiple world championships.
The bottom line is that too few really care whether he wins or loses.
Roy upsets the balance
Well, that went well. No sooner had Roy Hodgson allowed Gareth Southgate to take his best young players for next summer's European Under-21 Championship than reality intervened. Arsène Wenger raised an arched eyebrow at the prospect of an additional workload for his Arsenal tyros. Other Premier League managers think similarly, since vested interests have never been so entrenched.
Elite clubs wish to maximise the monetisation of their principal assets, rather than risk them on international duty. Uefa's financially driven plans to launch the Nations League, essentially a Champions League for international teams, promises to be a tipping point. Overload will become a point of irreparable division, and clubs may well combine to refuse to comply with what they consider to be excessive exploitation of their players. Expecting them to genuflect before a national flag is simply naïve.
Qatar fail to convince
The IAAF insist a late offer of  £24 million in additional Qatari investment for athletics was legal, and played no part in the awarding of the 2019 World Championships to Doha. They trumpeted the vote as "democracy in action" How quaint, and unconvincing.
Reuse content