The days when Mike Channon's wheeling-arm goal celebration stood out for its individuality are long gone. Pre-planned routines have become such a part of the backdrop of English football even schoolchildren do them and most now go unremarked upon. So it was with the most inflammatory goal celebration yet seen on an English ground, certainly the first to warrant a five-match ban.
As Nicolas Anelka turned away from goal after equalising for West Bromwich Albion at Upton Park on 28 December and performed what we now know as the "quenelle", the focus was on the goal's impact on the match, and the fact that it was his first for Albion, making him the ninth player to score for six Premier League teams.
Few of those watching, including the TV commentators, knew of the celebration's wider significance. The match was, however, broadcast live in France where the gesture was instantly recognised and drew swift censure. Valérie Fourneyron, the sports minister, said: "The gesture from Anelka is a shocking provocation, disgusting. No place for anti-Semitism and incitement to hatred in football."
The conflagration quickly spread across the Channel, prompting two questions: What was Anelka's intention? What is the "quenelle"? The latter was more easily answered.
Whether or not the gesture was originally anti-Semitic is open to debate. There is little doubt that it has come to have an anti-Semitic meaning. Its inventor, the black French stand-up comedian, Dieudonné M'bala M'bala, has seven convictions in France for inciting racial hatred against Jews. He is currently under investigation yet again for making anti-Semitic remarks.
He also faces possible legal action for money-laundering, faking insolvency to avoid paying taxes, €45,000 (£37,000) in unpaid fines and damages for racial offences. Over €600,000 in cash was found earlier this month in a police raid on one of his homes.
In December, the French government announced it would take action – since approved by one of the highest courts in France – to ban Dieudonné's latest one-man show. It was just after this announcement that Anelka performed the "quenelle".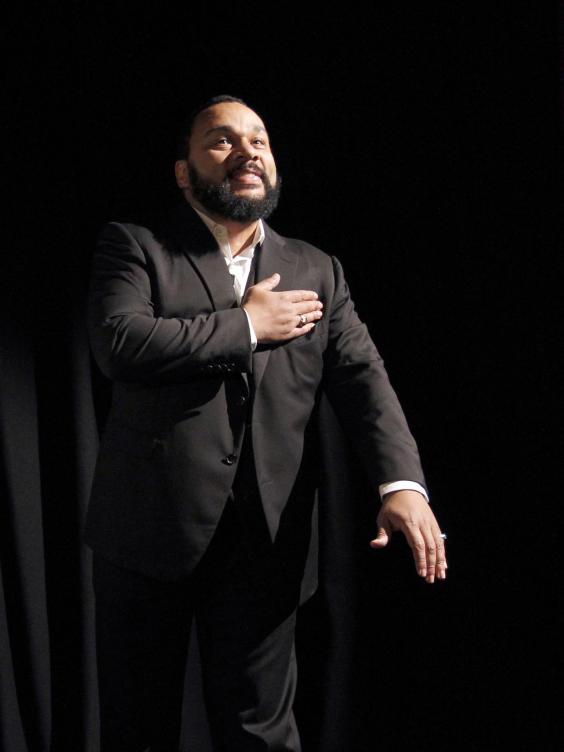 That was the context in which the Football Association, which had doubtless never previously heard of the gesture, suddenly faced pressure to charge Anelka. It took its time, too much time according to some critics, while it took advice from experts in the field and its legal team. In the meantime Zoopla, the property website which sponsors Albion and is co-owned by Jewish businessman Alex Chesterman, announced it would be not be renewing its deal with the club at the end of the season, apparently in protest at West Brom continuing to play Anelka
Finally, on 21 January, the FA charged the West Brom forward with making a gesture that was "abusive and/or indecent and/or insulting and/or improper", adding this was "an aggravated breach in that it included a reference to ethnic origin and/or race and/or religion or belief". Having established what Anelka had done, they now had to ascertain what he meant by it.
Anelka is no teenage ingénue. He is 34 years old, represented France for 11 years, and has played in six countries. His wife is from a seventh, Belgium, his parents from Martinique. Nine years ago he converted to Islam.
The striker said that his "quenelle" was an act of solidarity with his "good friend", Dieudonné. He denied that he knew that the gesture had any anti-Semitic meaning.
La quenelle in French means an elongated meat ball or fish ball. In slang, it means a finger or a penis. Dieudonné's gesture means, symbolically, that you want to shove your "quenelle" as far as possible up the backside of your enemy.
An arm with an outstretched finger is pointed at the ground. The other arm is folded across the chest. The hand is placed on the first arm, showing how far up your enemy's backside you wish to slide your "quenelle". This hand is sometimes moved suggestively upwards. It was not in Anelka's goal celebration. Dieudonné and Anelka – and many Dieudonné supporters and ordinary French people – deny that the gesture is an inverted form of Nazi salute. They insist the target of the "quenelle" is the "establishment" or the "system". This is disingenuous.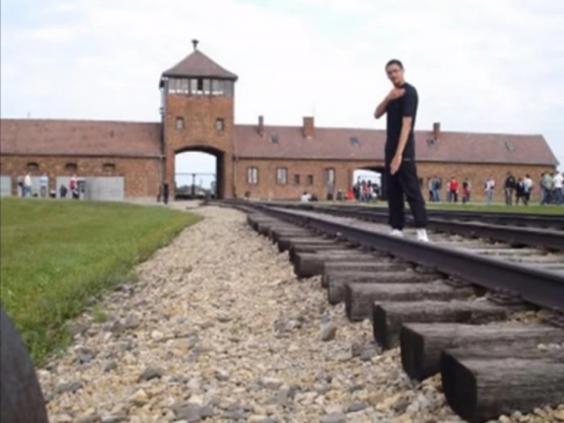 Although the "quenelle" is sometimes aimed at the "system", the overwhelming majority of pictures of "quenelles" posted on the internet have Jewish targets. Alain Soral, an openly anti-Semitic French writer and self-described "national socialist" political activist, recently posted an image of himself doing the "quenelle" at Auschwitz. He is a close friend and adviser of Dieudonné. There is little distinction in the Diedonnosphere – the name awarded to Dieudonné fans – between "the establishment" and Jews.
Dieudonné has resumed his stand-up tour with the worst parts of the anti-Semitic "jokes" removed. When he reaches one of these passages, he pauses and looks knowingly at his audience which bays its anger and delight.
The comedian's stock-in-trade is to drench the Holocaust in obscenity. He once re-wrote a French pop song and called it "Chaud Ananas" – "Hot Pineapples". In French this sounds like shoah nanas or "holocaust floozies". The innocent pineapple and the obscene "quenelle" have become Dieudonné's twin emblems. In context, both are clearly anti-Semitic.