I can still recall the time Darren Fletcher arrived at Manchester United as a 15-year-old kid from Scotland with a big reputation and I played with him on the day he made his reserve team debut as a teenager and impressed us with his determination and his will to win. You don't spend 16 years of your life at Old Trafford without a lot of talent and a strong personality.
Fletch left for West Bromwich Albion on Monday, bringing to an end another one of those careers at United that has stretched all the way from the academy to the first team. Along the way he has had to overcome some major challenges. In his early years he took some stick before he established himself as a big part of the team and then, of course, there was his battle with ulcerative colitis which could so easily have ended his career.
The 16 weirdest transfer deadline day stories
The 16 weirdest transfer deadline day stories
1/16 Manchester United sign Andy Kellett

Manchester United, the self-style biggest club in the world, were in dire need of defensive reinforcements. They seemed to be linked with just about every centre-back going, but it seems one player was overlooked. Step forward Andy Kellett. The Bolton player was deemed the worst defender in the Championship according to one statistical analysis website, but that didn't put United off and the 21-year-old joined on loan in one of the strangest deadline signings in memory.

GETTY IMAGES

2/16 Peter Odemwingie to QPR?

One of the weirder stories of recent years. Odemwingie took it upon himself to drive to London from West Brom and spoke of his excitement about joining QPR. Unfortunately the Nigerian was to discover his club hadn't given him permission to speak to Harry Redknapp's side so Odemwingie suffered the indignity of being locked out of Loftus Road and sent back to the Hawthorns with his tail firmly between his legs. Unsurprisingly he was shipped out of West Brom as soon as the window next opened.

Getty Images

3/16 Dimitar Berbatov to Manchester - but City or United?

Dimitar Berbatov completed a last minute move from Spurs to Manchester United in 2008 but when he travelled north to complete the deal the cigarette-smoking Bulgarian apparently thought he was signing for Manchester City. United were the ones that picked him up from the airport though and it was Old Trafford he ended up at.

GETTY IMAGES

4/16 Robinho's slip of the tongue

Newly rich Manchester City might have been pipped to the signing of Berbatov, but they did their own bit of hijacking by snatching Robinho from under Chelsea's noses. Following his arrival Robinho explained how the deal went down: "Chelsea made a great proposal on the last day and I accepted". When asked if he meant Manchester City, Robinho replied: "Yeah. Manchester. Sorry!"

PA

5/16 Ryan Babel's mystery flight

Ryan Babel was spotted getting in a helicopter bound for London on deadline day in 2010 but where was he headed? No move ever materialised and the mystery continues to this day. Just where was the Babelcopter going?

REX IMAGES

6/16 Is that what I think it is?

The cheering and jeering behind tired-looking Sky Sports reporters giving bulletins from outside training grounds was nothing new, but last year the rowdy crowds managed to take things to a new level. Incidents involving swearing and a sex toy led Sky to take the cameras out of reach of the public for the latest deadline day, probably much to the relief of their staff.

Youtube

7/16 How much?

When Chelsea splashed £50m on Fernando Torres, in 2011, some felt they'd overpaid. Fortunately Kenny Dalglish and Liverpool were on hand to put things into perspective by immediately spending £35m of that money on Andy Carroll - a man with just a good half season of Premier League football behind him. Dalglish lost his job and Carroll is now at West Ham.

AFP/Getty

8/16 Julian Faubert to Real Madrid

Arguably one of the strangest transfers of all time, in 2009 Real Madrid took Julian Faubert on loan from West Ham. To the surprise of no one it wasn't a success, Faubert made just two appearances and once fell asleep while on the bench during a game.

GETTY IMAGES

9/16 It was the snow!

When that window slams shut (it always slams) trading ceases - unless you're Arsenal that is. The arrivals of Danny Welbeck and Mesut Ozil took what felt like an age to be confirmed but Andrei Arshavin's £15m arrival in 2009 literally took days to be announced. There was some excuse about adverse weather conditions, but that didn't stop Arsenal's Premier League rivals from raising an eyebrow or two.

GETTY IMAGES

10/16 David Beckham joins PSG

While any criticism of Sir David of course borders on sacrilege, and Beckham's decision to give all his wages from the club to a children's charity is to be applauded, the fact that he chose to make the move on deadline day when as a free agent he could move whenever he liked, did seem quite a lot like attention-seeking.

Getty Images

11/16 Benjani's airport nap

Sounding more like the badly thought through excuse of a schoolboy than a reason that almost scuppered a transfer, Benjani wrote his way into deadline day folklore in 2008. Flying from Portsmouth to Manchester to finalise a move to City, the striker rather unfortunately fell asleep in the airport, missing two planes and nearly ruining his chances of a move. In the end Man City fans must have wished he had.

GETTY IMAGES

12/16 Samba time

Nothing sums up the mad decisions made by desperate clubs during the January window than the signing of Chris Samba by QPR. The relegation threatened club forked out an incredible £12.5m to bring in the former Blackburn centre-back to save their season - and also agreed to pay him £100,000-a-week. Turned out he wasn't much help, at one stage even having to apologise for being at fault for two goals in the west-London derby defeat to Fulham. QPR were relegated and Samba returned to Anzhi Makhachkala.

GETTY IMAGES

13/16 Leeds let down

When Leeds fans were instructed by their club's official Twitter account 'Don't go to be just yet... there is still work to be done' excitement levels shot through the roof. Who was arriving? A star player from the continent? A big money deal? A little later the Twitter feed was used to announce Matt Smith and Dominic Poleon had left Elland Road. With the deadline klaxon then sounding and still no big arrival in sight, this dropped: 'After a busy last hour that is us done for the 2014 Summer Transfer Window #DeadlineDay'. What teasers.

14/16 Alan Pardew's lucky day

Bizarrely and seemingly with a whiff of something shady, 2006 saw Carlos Tevez and Javier Mascherano arrive at West Ham looking more than a little confused. In the end the third party deal was ruled illegal and West Ham had to pay a £5.5m fine and £20m compensation to Sheffield United who were relegated when Tevez's goals kept West Ham in the league later that season.

GETTY IMAGES

15/16 Arsenal signing Kim Kallstrom

The arrival of Kallstrom wasn't exactly what Arsenal fans were hoping for in January 2014, but Arsene Wenger explained it was an emergency loan. Fair enough. But it turned out the Swede had a back injury (from playing beach football) and didn't feature until the end of March, one of just four appearances for the Gunners.

Getty

16/16 Harry Redknapp DOESN'T lean out of his car window

It's a staple of the transfer window but one year the Sky Sports cameras failed to get any pictures of Harry Redknapp leaning out of his car window to offer up some juicy news. Actually, that's never happened. But how much stock can be put in Harry's words is debatable anyway. He once insisted nothing was going to happen only for Spurs to complete an eleventh hour £8m swoop for Real Madrid's Rafael Van Der Vaart. The scoundrel.

Twitter/@CarlWard
First of all, Fletch is a great lad. He was a very popular figure in the United dressing room. There was no nonsense from him. He said what he thought to people. He would take the mickey out of anyone. He got on with his team-mates. Most of all he was an excellent footballer. No one at United got a free ride – not even if you happened to be Sir Alex Ferguson's only Scottish player.
I would say that Fletch's greatest asset is his ability to get around the pitch. He has the strength and the speed to get to the opposition player in possession and win the ball. I really enjoyed playing with Fletch. He is technically excellent, he can read the game and he is a superb team player. He never plays for himself. He did what was right for his team and got the best out of players around him.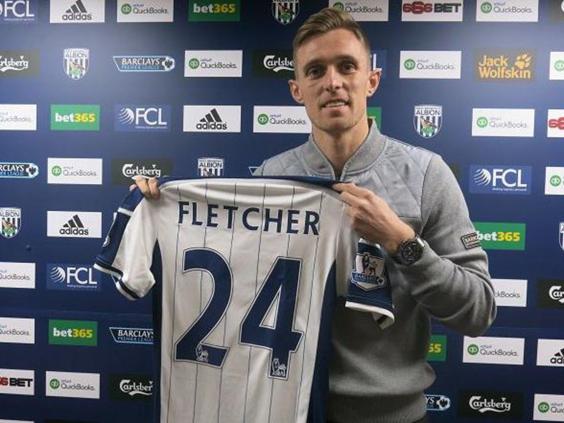 For a good few years he became central to what the team did and there were so many Champions League nights when he was important to us. He played very well in the run to the 2009 final and was then suspended for the game in Rome. By then he had already been diagnosed with his condition, although none of us knew.
I think his greatest performance for United was the 2004 FA Cup semi-final against Arsenal. He was all over Patrick Vieira that day. The two teams in the other semi-final were Millwall and Sunderland so we knew that whoever won was going to be runaway favourites for the Cup. Fletch did as much as anyone to get us there.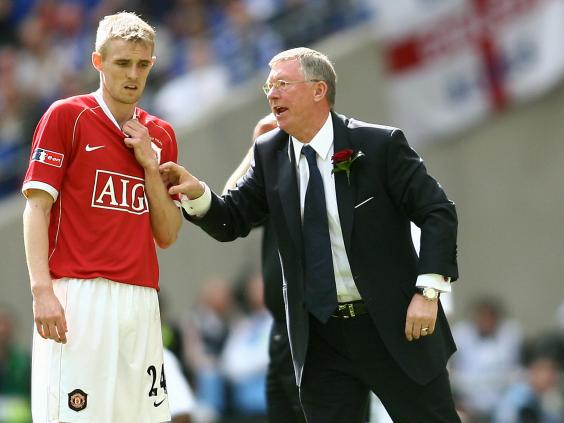 In more recent years, Fletch was fighting to recover from his condition and there were times when we saw him and wondered if he would ever come back. He lost a lot of weight and was grey for certain periods. He would come back in for a training session and then not be able to take part in the next. Having always known him as such an energetic and bubbly character, that was shocking to see.
No one would have blamed him if he had decided to call it a day. He took a while to make up his mind over whether to have the operation on his large intestine, which was a success and put him on the road to a comeback two years ago. I know that the support of the manager, Sir Alex, was so important to him over that time.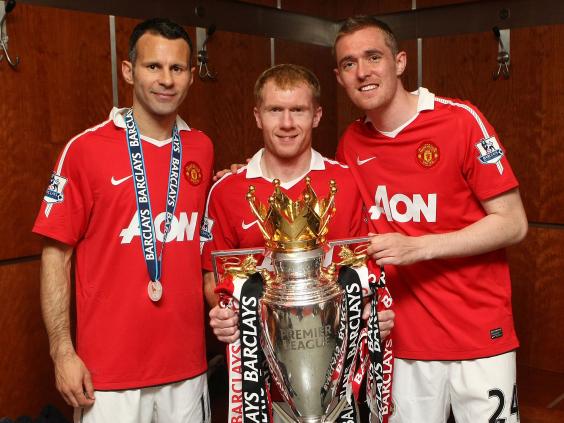 When you are injured or ill as a footballer for a long period of time, the question on your mind is first, "Will I come back at all?" And then you find yourself wondering, "If I do come back, will I be the same?"
I never dwelt on that second question. My feeling was that you did your best but that, ultimately, you could never control these things. Fletch's experience with ulcerative colitis was horrendous. The closest I got to a career-ending condition was a dispersed blood clot on my eye that clouded my vision.
I suppose the fact that today I am not sure which eye it affected – the left one, I think – tells you that the problem has gone away, for now at least. I first recognised it when I was playing a game at Birmingham City in December 2005 and looked up into one of the floodlights. My vision just went in that affected eye. I also suffered from migraines at the time so I assumed it was related to that.
Looking back, I should really have told the manager that I needed to come off but I never liked doing that. The next time the ball came over to me I looked up and saw three footballs instead of one. I thought, 'Sod it, I'll just hit the middle one'.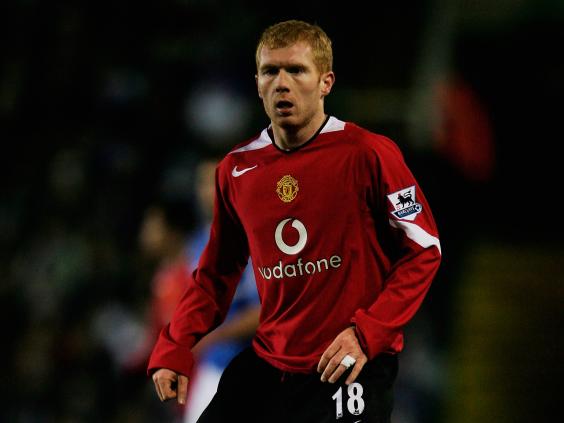 The doctors told me that I was not to do any physical exercise for six months. I didn't play again until the start of the next season and because I wasn't allowed to do any running I had to get back into condition first. The first step to coming back was to work with the goalkeepers, firing shots at them with the goalkeeping coach Tony Coton. I quite enjoyed it.
Of course, I wondered whether my sight would be the same when I came back. Generally my vision is good, I don't need contact lenses or spectacles. I had been coached as a youngster at United by Eric Harrison to be very aware of what was around me in a game – both team-mates and opponents. Finding space was a major part of my game. I didn't fancy doing it with just one eye.
My condition was nothing like as bad as what Fletch went through. He missed two years as a United footballer, with all that that entails – being away from his team-mates, playing games at Old Trafford and winning the Premier League title in 2013. I won't be the only United fan looking out for West Brom's results from now on this season, and wishing the best to a former team-mate who never gave up – whatever the challenge.
Redknapp seemed to have lost his energy and belief at Queens Park Rangers
There are not many old-school managers left now Harry Redknapp has quit Queen's Park Rangers. He always struck me as a great motivator who gave players confidence. The energy and belief that he usually had didn't seem to be there this time. QPR's obvious problem this season has been their away form of played 11, lost 11.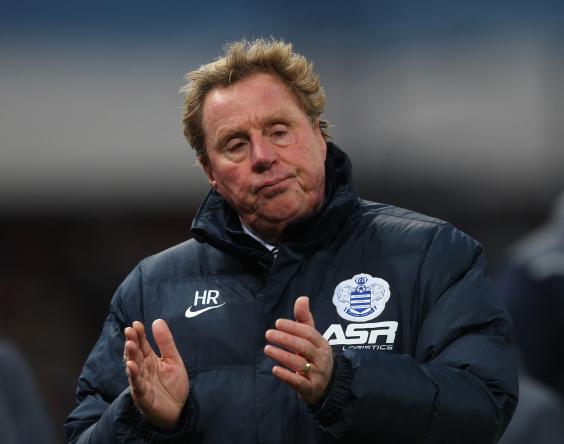 At United we never used to change our style much away from home. The aim was always to score goals and dominate the match. Obviously, when a team is further down the table that is not always possible. In QPR's situation I just don't know why they haven't tried harder to shut up shop and keep a clean sheet.
Perhaps the players just don't know how to do it. When, for instance, QPR went to Old Trafford in September, United's confidence was low. They had been through three Premier League games without a win and that defeat to MK Dons in the Capital One Cup. QPR had a chance then to set up defensively and keep them out but they could not manage it. They conceded after 24 minutes and lost 4-0. Where QPR are now, even a 0-0 draw would be an improvement on what they have done away from home so far.
Chelsea have done the best window business – again
OK, so I never had a transfer in my career, but I used to love deadline day: Dimitar Berbatov turning up at Manchester airport with hours to go, Robinho coming to Manchester City instead of Chelsea. On Monday night I think I turned the telly off at 9pm. I decided I could wait until the next day to find out whether Carlton Cole was joining West Brom.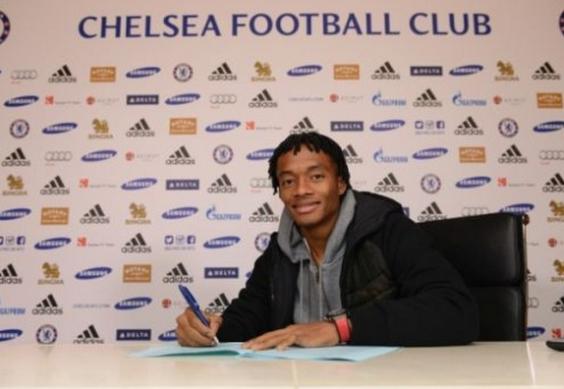 There were not many surprises this time around and as usual it looks like Chelsea have done the best business. They made a profit of around £7m on their trading, having sold André Schürrle and Ryan Bertrand and loaned out Mohamed Salah for a fee. They seem to be clinical about it these days. You knew that if it was Juan Cuadrado they wanted, they would get him.
Looking at his stats, I'm not sure that over the course of his career he is an outstanding goalscorer or maker of assists. A bit like Willian, he is one of those players who does not have the big numbers but he still manages to impress you with what he does. What is clear at Chelsea, however, is that if you do not perform you do not last long in the squad.
What caught my eye
Player of the week
Harry Kane. I really like the way he plays and he scored another two goals against West Brom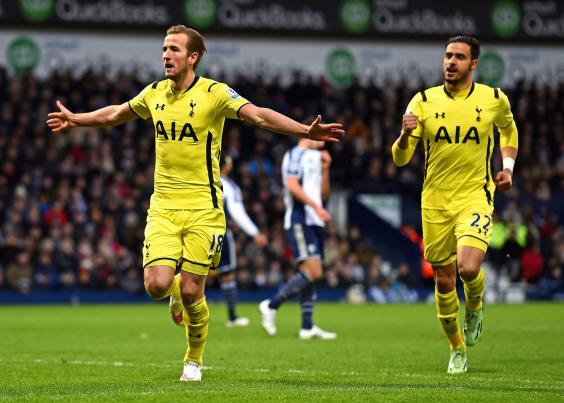 Moment of the week
Kane again. That first goal reminded me of Ruud Van Nistelrooy. Ruthless
Match of the week
Chelsea v City. Some thought it was a damp squib. I found it fascinating
Manager of the week
Steve McClaren. My former United coach is top of the Championship with Derby
Reuse content