Former England international Paul Stewart has become the latest footballer to claim he was abused as a young boy by one of his football coaches.
Stewart, who played for Manchester City, Tottenham and Liverpool as well as winning three caps for England, says he was sexually abused for four years from when he was 11 until he was 15. The ex-footballer has kept the abuse a secret for more than 40 years, but decided to waive his anonymity and speak about the abuse publicly.
Stewart, 52, decided to speak to The Mirror in an interview that came after Andy Woodward spoke publicly about the abuse he suffered at the hands of former Crewe Alexandra youth coach and convicted paedophile Barry Bennell during the 1970s and 1980s.
The interview, which ran in Wednesday's Daily Mirror, coincided with the release of another interview in The Guardian with another former Crewe player in Steve Walters, who also revealed he had been targeted by Bennell when he was a club scout.
Stewart did not name the coach that is alleged to have sexually abused him, but he went into detail about the ordeal that happened in the 1970s.
"One day, ­travelling in the car, he started to touch me," Stewart said. "It frightened me to death, did not know what to do, I tried to tell my parents not to let him in but I was only 11. From then, it progressed to sexually abusing me, he said he would kill my mother, my father, my two brothers if I breathed a word about it. And at 11 years old, you believe that."
Stewart adds that he and another young player were forced to perform sexual acts on the coach, and that he has undergone counselling since it happened to try and help live with the abuse.
Walters has spoken for the first time about the abuse he suffered at the hands of Bennell, having not been part of the case against Bennell, who described himself in court as "a monster".

Bennell was jailed for nine years in 1998 after admitting 23 charges of sexual offences against six boys aged between nine and 15, and was given a two-year jail sentence in May 2015 for a historic sexual offence against a 12-year-old boy on a football course in Macclesfield.
"All these years, I've had this ­secret inside me," Walters told The Guardian. "But I have to let it all out now. It's the only way. I want closure and I know, for a fact, this is going to help me move on. It's been unbearable but, just from reading the article from Andy, it already feels like a massive burden off my shoulders. I have to do this, and I just hope it will help bring more people forward, too."
The original interview with Woodward has led to six people contacting Cheshire Police with more information, while the Football Association have set-up a helpline for potential victims to come forward.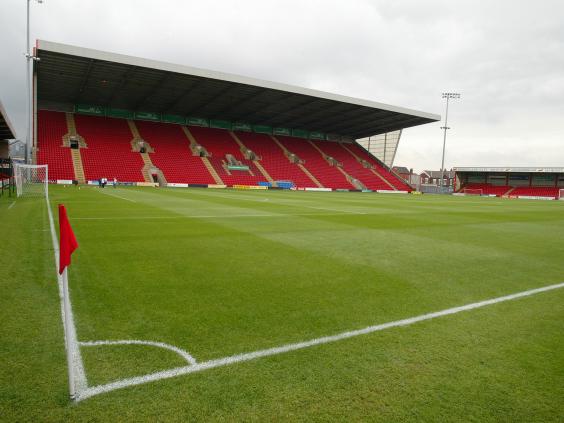 Crewe have defended their position after being accused of a slow response to the interviews, with chairman John Bowler claiming that the nine-man board of directors would hold "specially convened talks in light of Woodward's story", according to The Telegraph.
Crewe's director of football and former manager, Dario Gradi, was not as concerned though, and revealed that Crewe staff members had been told to "keep out of it". He added: I don't understand any of it. It was a long time ago and for all intents and purposes it was dealt with at the time."
Reuse content