Chelsea are the favourites to win the 2013/14 Premier League title according to readers of www.independent.co.uk.
Among the 891 votes cast in our poll this week, 34 per cent backed John Terry to be the player lifting the trophy above his head come the end of the season.
It would seem the return of Jose Mourinho has tilted the balance in the Blues' favour, despite finishing third last season.
Reigning champions Manchester United came second, with 27 per cent of the vote. It would appear there are questions about David Moyes' ability to carry the baton following the departure of Sir Alex Ferguson.
Manchester City, perhaps surprisingly, picked up just 18 per cent of the vote. Considering the club finished second last term and have been among the biggest spenders this summer, it says little for the confidence Manuel Pellegrini has instilled since replacing Roberto Mancini.
Arsenal, who completed the top quartet last season, finish an understandable fourth. Arsene Wenger's team, who are yet to make a major signing, collected 9 per cent of the votes.
Tottenham and Liverpool - who few are giving a chance before the season starts tomorrow - both won 5 per cent.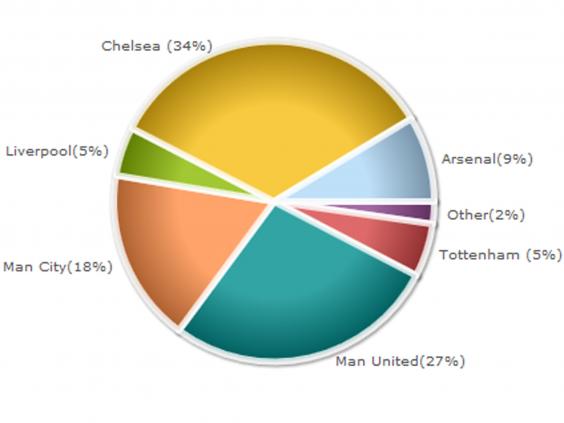 Reuse content