Did you spot it? This story was an April Fool. Hope you enjoyed it.
Radical proposals that could see Premier League teams play 'scripted' matches on American soil are under consideration as part of a link-up with wrestling organisation WWE.
The Independent has learnt that as part of a continued commitment to growing audiences across the Atlantic, the Premier League have sought out the organisers of Wrestlemania for ideas that could increase interest levels in the lucrative US market.
The success of Wrestlemania 31 on Sunday night, described as perhaps the greatest show in the event's long-running history, has not gone unnoticed by Premier League officials who recognise the benefits staged events can provide.
Among the proposals put forward are a reprisal of the '39th' game concept originally put forward by Premier League chief executive Richard Scudamore, though the matches featuring the likes of Manchester United and Arsenal would be 'scripted' to insure against dull games that turn off American audiences.
Score-lines, scorers, red cards and penalties would be determined before kick-off by experienced WWE script writers to maximise the entertainment value of the games on American soil. 4-3 thrillers, teams reduced to seven players but winning against the odds and referees 'accidentally' missing wild tackles and off-the-ball incidents are the types of moments that could be used to thrill American audiences.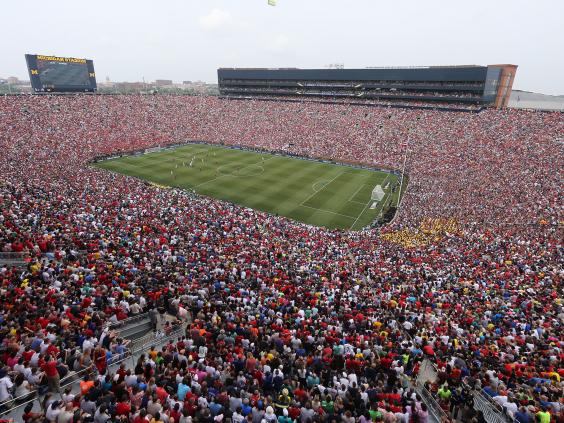 A number of other suggestions have been put forward with the Premier League understood to be ruling nothing out at this stage. The relentless pursuit of increasing the brand's appeal and awareness and maximising overseas television rights will be the guiding factor over which proposals are adopted.
Among the suggestions understood to be on the table are...
'Tag-teams': Rather than players being substituted during natural stoppages in the game, players could tag in-and-out at any moment. The proposal could see teams switch between attacking and defensive systems in seconds and have the potential to cause chaotic scenes with players uncertain of positions and who they should be marking at set-pieces.
'Entrance music': Players would walk onto the field one-by-one, accompanied by music of their choice. Hoping to inject drama into the occasion, the likes of Wayne Rooney could be seen coming onto the field to the sound of his favourite band, the Stereophonics.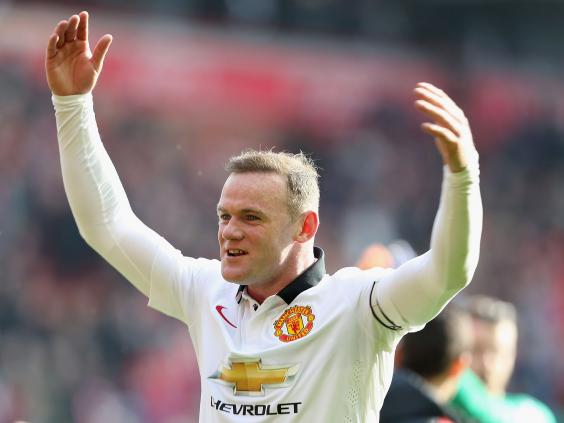 'Guest appearances': Retired players and those from other leagues could make surprise appearances in matches. Those known to US audiences, such as David Beckham, Thierry Henry and Landon Donovan are expected to be sounded out.
'Rounds': To increase the number of breaks in matches to provide opportunities for alternative match-day entertainment and to lure advertisers, games could be split into nine 'rounds' of 10 minutes, rather than the traditional two halves of 45 minutes.
'Trash-talking': Opposing managers would engage in verbal sparring matches during intermissions. In a similar vein to when wrestlers are handed microphones to trash-talk their opponent, it's thought having the likes Sam Allardyce and Alan Pardew delivering put-downs to each other during intermissions could be a real winner.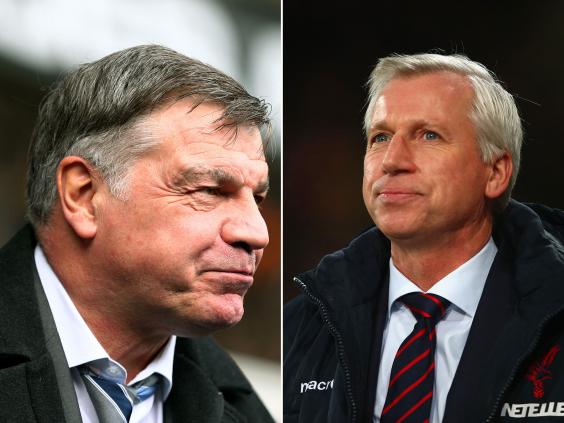 'Guest referees': WWE fans could be won over with wrestling stars such as Seth Rollin and The Undertaker acting as guest referees. To increase the cross appeal wrestling bouts could also be staged during half-time.
'Pitch-side support': Managers and partners playing ringside roles in wrestling has proved popular with audiences and the WWE has expressed the benefit of adopting a similar plan for the Premier League. It's been suggested that the wives and girlfriends of the most popular players be sounded out about appearing pitch-side and offering moral support and potentially trying to 'influence' the outcome of matches.
'No tackles-barred': Similar to 'no holds-barred' wrestling bouts, only players would be able to use any means to unsettle their opponents without fear of referee intervention.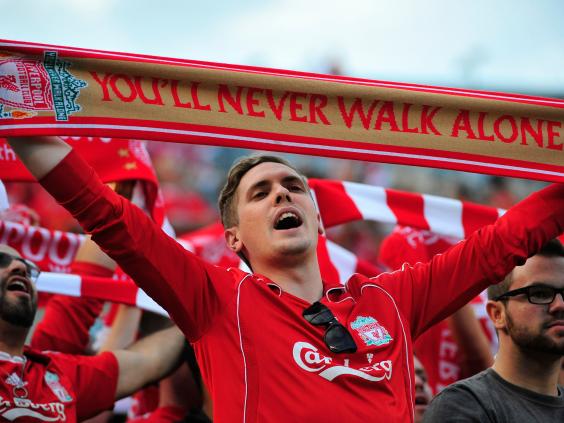 A source at the WWE working on the proposals told The Independent: "We understand that these proposals won't go down too well in merry old England, but quite frankly, watching soccer for 90 minutes and not even seeing a goal is boring.
"There is real superstar potential in the Premier League - Harry Kane could be as big as Triple H. But if he wants to be as big a star over here as he is in London he needs to do more than play good offence. He needs to clatter someone around the head with a plastic chair or something."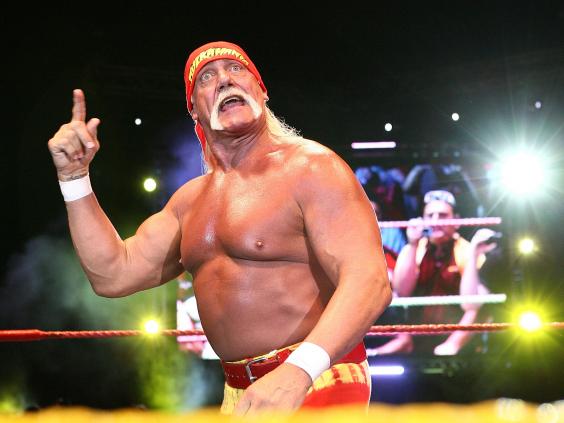 Speaking under anonymity, the source also revealed that Hulk Hogan has already expressed an interest in refereeing a match. "Black's not his colour though. He'd have to wear yellow."
Reuse content