Former Leicester City and Derby County midfielder Robbie Savage has offered to donate his hair to the National Football Museum after trimming it earlier this week.
The 39-year-old former Welsh international is willing to part with his golden locks in return for seeing them immortalised in footballing history.
Savage told the Leicester Mercury: "I haven't got much silverware or many medals so I might as well present them with my hair if they want it."
The footballer-turned-celebrity won two League Cup medals with Leicester under Martin O'Neill in the nineties and has since appeared on the BBC's flagship ballroom dancing series Strictly Come Dancing.
The museum, based in Manchester, is interested in taking the hair off Savage's hands and plan to add it to their 14,000-strong collection of artifacts.
"Robbie Savage's long, golden locks is one of the most iconic hairstyles to have ever featured in the Premier League," said David Pearson, deputy director at the National Football Museum.
"The National Football Museum is very interested in seeing how we can include this small piece of football history in our collection and we look forward to investigating this further with Robbie."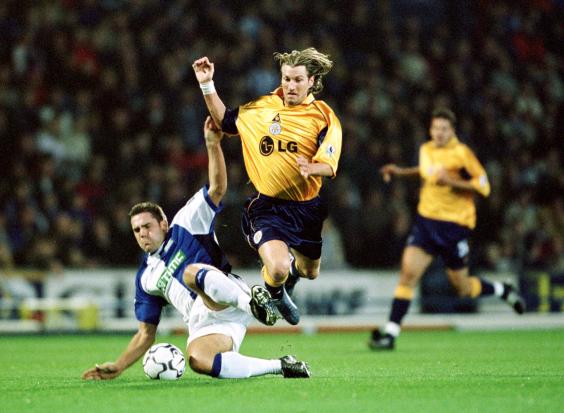 The enigmatic retired pro also added that an unfortunate error with his wife's passport told him the time had come to part with his iconic hairstyle.
"Probably the last straw was setting off for Brazil and reaching the check-in desk before I realised I had brought my wife's passport with me because she's got long, blond hair like me and I picked up the wrong one.
"If I'm going to be a serious pundit on Match of the Day and working for BT Sport this season, it's probably the right time to present a serious image.
"I know I'm going to get battered on Twitter, and merciless stick from mates in the neighbourhood like Freddie Flintoff, but my hair straighteners have had their day."