As appeals go, Jose Mourinho's request that Chelsea's support lay off Steven Gerrard is up there with those mid-match Tannoy announcements requesting that away fans sit down. Or the chap with a loudhailer you used to see outside certain grounds encouraging the crowds to turn their backs on their trivial obsession with organised sport and embrace the love of Jesus Christ. It would be fair to say there was never a queue to speak to him, although he might want to try his luck at Queen's Park Rangers over the next few weeks.
Either way, Mourinho is destined to be ignored come Tuesday night at Anfield and the second leg of the Capital One Cup semi-final at Stamford Bridge a week today. It is hard to see Chelsea fans parking their Gerrard obsession even at their revered manager's request. It has become a rallying cry for Chelsea, a focal point in all that to and fro between the two clubs' fans about success and history.
What Mourinho intended by his remarks about Gerrard after Saturday's 5-0 win over Swansea City is up for debate. Most detect a strategy, and it is hard not to be suspicious when confronted with a man who has a cunning plan for just about everything. But in his second spell at Chelsea, Mourinho has also been prone to bouts of earnestness: not quite a mid-life crisis but claims that he has a perspective that goes beyond the next three points.
Mourinho went on to talk about how he wished he had signed Gerrard, who came close to joining Chelsea in the summer of 2004, and then again 12 months later, when a delay in Liverpool offering him a new contract in the aftermath of Champions League glory opened a fissure between captain and club.
Those two episodes, chronicled in detail in Gerrard's 2006 autobiography, have always been regarded as his two major wobbles in 25 years of service. True, but then what one-club superstar would not be beset by some doubts over all those years, especially at a club as volatile as Liverpool have been in his time? What tends to be ignored is this: how on earth, given the scope of his falling-out with Liverpool, did Chelsea fail to take advantage and sign him?
Leafing back through the pages of Gerrard's autobiography, the only thing that seems to be lacking in the summer of 2005 is that final push from Chelsea. An extraordinary divide had opened up between Gerrard, his manager at the time Rafael Benitez, and the then chief executive Rick Parry. Deep enough that even once it was resolved, Gerrard was prepared to revisit those events in his book a year later with Benitez and Parry still in situ.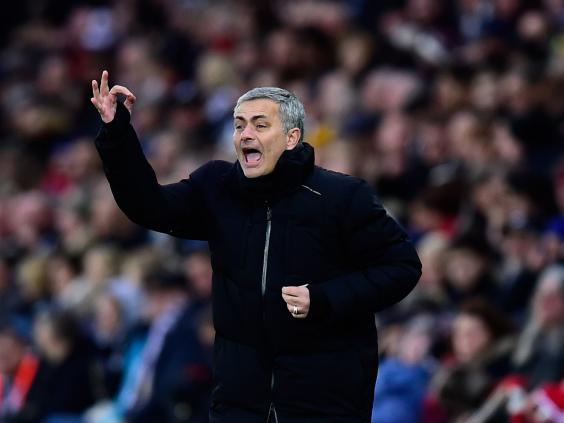 He had come close to leaving in 2004 when he had suspected that Benitez was prepared to sell him in order to buy the players the new manager wanted. On a flight to Lisbon that summer, Benitez's opening line on being introduced to Gerrard's mother, Julie Ann, must have been intended as a joke, but went down with a clunk. Benitez shook her hand and said: "Does Steven like money?"
The following summer that relationship had been stretched even further. In his book, Gerrard was at pains to stress that he never blamed Benitez in that febrile month after Istanbul but then you have to factor in that, at the time of him writing, Benitez was still the manager. As he went further into turmoil, Gerrard asked himself the question, "Were Liverpool talking about a new contract just to keep the fans onside while they flogged me to Chelsea?"
It culminated with Gerrard putting in a transfer request on 5 July, and then watching on TV as his shirt was burnt outside Anfield. His reaction had all the hallmarks of a panic attack. He wrote: "Panic breakdown, complete mess. Some force raced around my body turning off the lights, closing me down, plunging me into darkness." He self-medicated, "eating Paracetamol like Smarties" and had to call out the club doctor.
Yet having taken the step of saying he wanted to leave, still Chelsea never made Liverpool an offer they could not refuse for Gerrard. A year later they spent £30m on Andrei Shevchenko, then four months short of his 30th birthday. They signed Michael Ballack the same summer, albeit on a free transfer, and he turned 30 three days before Shevchenko. They spent £50m on Fernando Torres.
In the summer of 2005, Gerrard was just 25 and approaching his prime. He was at his wits' end with his club and fed up enough to go public with it. It all begs the question, why Chelsea never closed that deal – one that sounded more straightforward to get over the line than, for example, the acrimonious signing of Ashley Cole from Arsenal a year later.
Mourinho said on Saturday that he never had the assurance from Gerrard himself. "I was dreaming of a Chelsea midfield of [Claude] Makélélé, [Frank] Lampard and Gerrard, playing in an open triangle without a No 10," Mourinho said. "We were dreaming that – me, Mr Abramovich and Peter Kenyon and we did everything to try to make it happen. It was almost there."
Everything? There was no doubting Gerrard's emotional involvement with Liverpool, but the resentment had festered for a season and came to a head again in July 2005. There are all the conspiracy theories about why he did not want to leave, none of which has ever been supported by evidence, but when you read Gerrard's own account of those days what is evident is that then, as now, this was a player who most needed to feel wanted. And he did not feel wanted.
In the end it was the former chairman David Moores who cut through the deadlock in 2005 and persuaded Gerrard to stay. He reassured him of his importance and the contract was signed by the end of the week.
Gerrard has been a professional at Liverpool for 17 years and yet once again this year there is a cloud – the terms of his impending departure have echoes of that impasse in 2005 when the club gave the impression they would rather he left. What he achieved at his hometown club, in an era when the old order Liverpool once dominated was shaken up like never before, will go down in history.
Yet it would be wrong to paint Gerrard's time at Liverpool as anything other than a relationship that had some very rocky times. As Mourinho reflects nostalgically on what might have been, he should be more surprised that his club could not close a deal 10 year ago, considering the millions they lavished on much lesser lights.
Could Wenger be ready to sign another Kallstrom?
At the end of his post-match press conference on Sunday, Arsène Wenger joked that if anyone had any suggestions for a defender Arsenal could sign this month they could "text me". There is a serious element to this, though: the suspicion Wenger believes there is not a single player available for a sensible amount of money who could, at this moment in time, strengthen Arsenal.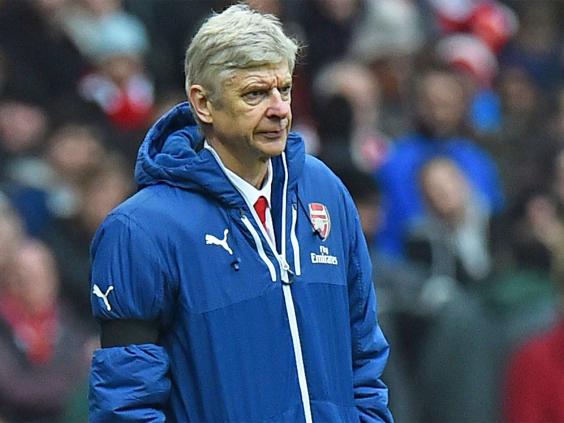 The win over Manchester City showed that Arsenal, at full strength, can beat the best in the league. Here is Wenger's chance to reinforce his squad and push on. They have been here before. When Arsenal went into January last year top of the league and short of a striker they signed Kim Kallstrom on loan from Spartak Moscow. Lest anyone should forget, he had a back injury at the time and made just one start.
Kinsella deserves a chance following harsh drugs ban
The two years of his ban for failing a drugs test are almost over and Gerard Kinsella will be eligible for Warrington Town's Evo-Stik First Division North game against New Mills on 3 February. Now 23, the former Everton academy boy injected his taxi-driver uncle's prescription painkillers in desperation after dislocating his shoulder three times and has paid a heavy price. He has served his ban without complaint and deserves a break at last.
Reuse content