Roy Hodgson has reached that ominous stage in the cycle of disillusion and discord which defines every manager of the England football team, when erudition and optimism are overwhelmed by anger and indignity. He is close to the point of no return.
Instead of berating critics and being wilfully blind to personal and collective flaws in strategy and execution, he might be better advised to dwell on the example set by another England team, whose players have rationalised their pride in the shirt and the culture they represent.
These men will carry the weight of the nation next year, in the rugby World Cup. Their challenge is of a different magnitude to that of Hodgson's team, whose principal threat during the qualification programme for the 2016 European Championships is indifference, bred by boredom.
Hodgson may be a globally renowned football figure, a coach of supposedly Gandalfian sagacity, but compared to Stuart Lancaster, he is the irritable headmaster of a minor public school, as opposed to an Oxbridge professor.
England 1 Norway 0 player ratings
England 1 Norway 0 player ratings
1/12 Joe Hart

Had little to do in the first half but count empty seats, then came alive to make a vital save just after the break from King's near-post header. 6/10

Getty Images

2/12 John Stones

Composed and got forward well. Good opposition to make debut against and caught out of position occasionally but can be pleased with his big night. 6

Getty Images

3/12 Gary Cahill

Had a trying time against Josh King. Turned rather too easily by the Blackburn striker in the first half, then embarrassed out on the right touchline.

Getty Images

4/12 Phil Jones

Like his defensive partner, did not inspire confidence. Poor header resulted in Elyounoussi shot but went close with a header from a corner. 5

Getty Images

5/12 Leighton Baines

Always eager to get forward and had a shot blocked, yet wasted several good chances to cross. Kept looking for the ball when England toiled after the break. 6

Getty Images

6/12 Alex Oxlade-Chamberlain

Difficult night for the Arsenal man. Too often let down by a heavy touch and often required to come inside to bolster England's centre. Rather lost. 4

Getty Images

7/12 Jack Wilshere

No doubting his enthusiasm, produced several telling passes and should have won a penalty. Yet his distribution was erratic and awareness was poor. 5

Getty Images

8/12 Jordan Henderson

Played the holding role and was neat and tidy. Usually available for his team-mates yet could not step up when England drifted after half-time. 5

Getty Images

9/12 Raheem Sterling

Shone amid all the mediocrity. With Sturridge seemed to be taking on Norway on their own. Lovely touches and vision. Won England's penalty. 8

Getty Images

10/12 Daniel Sturridge

Sharp, direct and in the first half dangerous, going close with both a shot and a lob. Good link-up play and on the same wavelength as Sterling. 7

AP

11/12 Wayne Rooney

Hardly led from the front. Too many moves broke down around him and was reduced to playing Hollywood passes to no one. Emphatic penalty – then off. 5

Getty Images

12/12 Danny Welbeck

A little more space to work in than Rooney but England looked more dangerous when he came on. Good near-post shot and smart cross from the left. 6

Getty Images
Lancaster outlined his approach as a keynote speaker at the last FA Coaches' Conference at St George's Park. He shared 30 leadership lessons with an audience of 300, which included those assigned to the task of defining the so-called DNA of the England football team. 
Development coaches and talent-identification specialists within the FA enthuse over the potential of creating an enduring playing philosophy as a "golden thread" running through international age-group teams to the pinnacle of Hodgson's senior side. Their vision is of socially aware young players, comfortable with the tactical, technical, physical and mental demands of playing in a modern rotational system. All very laudable, but fatally undermined when Hodgson reverts to a rigid 4-4-2 for a marginal friendly against such mediocre opposition as Norway.
Hodgson is in danger of failing Lancaster's acid test of leadership: people must believe in the messenger in order to believe in the message. This is not about players' reflexive protestations of loyalty in carefully rehearsed press conferences; it is something deeper and more profound.
Lancaster was surprised, in talking to Michael Carrick and Gary Neville, that footballers rarely contribute significantly during team meetings. His players are encouraged to voice their ideas and opinions; when it comes to a judgement call between performance and personality, he selects on character.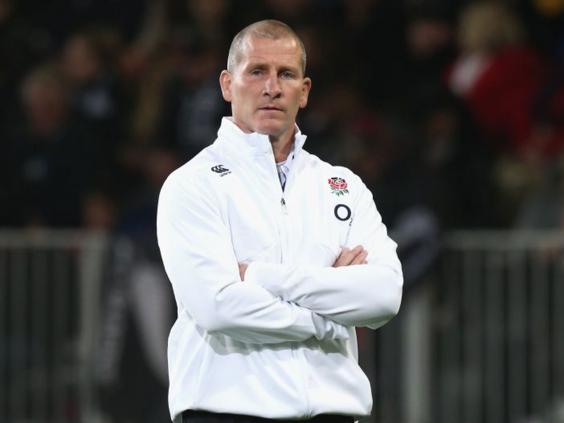 Lancaster measures credibility on a 100-point scale. He gave himself an initial score of 20 when he became head coach in 2012, because he was an unsung coach who had not played at the highest level. This has rapidly improved because of the impact of his integrity, the scope of his imagination and the intelligence of his game plan.
England's abject failure in Brazil, which will be compounded by defeat in Switzerland on Monday, ensures Hodgson's ranking is on the slide. He has a history of achievement at international level, but this week's ill-tempered conservatism was reminiscent of failures at Blackburn and Liverpool.
Lancaster warns of the dangers of wasting emotional energy by being drawn into negativity. He prioritises his long-term goal of England being the most respected team in world sport over the short-term fix of an individual result. He ignores the sideshows.
Football may be spiritually different, but the respective choices of captain are revealing. Hodgson has aligned himself with the synthetic celebrity of Wayne Rooney.  Lancaster's loyalty to Chris Robshaw was forged at a lower level and is rooted in  his admiration for the strength of  character he has shown in overcoming severe dyslexia.
Of course, Lancaster's team will be expected to win next year. But they have pledged to play without the fear of losing. Hodgson has a new team consumed by old insecurities. They deserve to be led by a man of greater substance.
Brendan Rodgers' growing stature
Louis van Gaal is a man of firm opinions and impeccable instincts. He has taken little time to identify the two Premier League managers who most impress him.
The identity of the first, Jose Mourinho, comes as little surprise. Chelsea are building from a position of strength. On a more personal level, their rivalry has the added piquancy of the knowledge that Mourinho craved the opportunity to be Manchester United manager.
The identity of the second, Brendan Rodgers, is another indication of his growing stature. At 41, he is young enough to relate socially and culturally to his players. In essence, Rodgers remains the coach who worked with the under 10s at Reading. His approach is pastoral, and concentrates on the human being rather than the footballer. He knows the long lenses are trained on Mario Balotelli, waiting for the complexity of his character to manifest itself in uncoordinated rage or illogical posturing, but has the subtle skills to finesse any problem.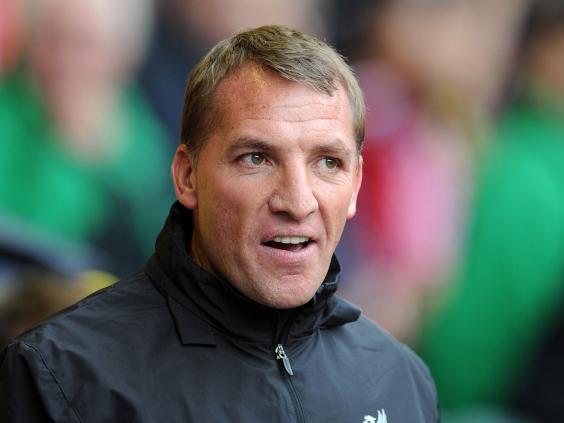 Rodgers would be an ideal England manager, but doesn't suit that straitjacket. He is contracted to Liverpool until 2018, but my hunch is that Real Madrid will come calling.
David Beckham in class of his own
The patriotism was perfectly pitched. The image of dutiful father complemented perfectly a portfolio personality, which includes roles as fashion guru, film star, social worker and entrepreneur. David Beckham is, and will always be, a class act.
The way he signalled his availability to contribute to England's football future, despite being denied the chance to talk to Greg Dyke's increasingly incoherent FA commission, was deft and damning.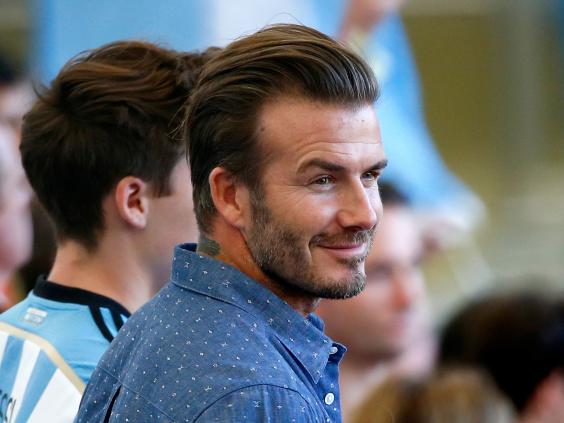 Cynics attempt to deride him as a cross between a male model and a Barbie doll, but he is a sure-footed politician, and someone who achieves more in a single day than the Wembley time-servers achieve in a lifetime.
Shaun Harvey wide of the mark
Shaun Harvey, chief executive of the Football League, attempted to bathe in the reflected glory of Coventry City's return to their home city on a night when, according to the League One club's impressive manager Steven Pressley, the game was reminded that "ultimately, it is about the people".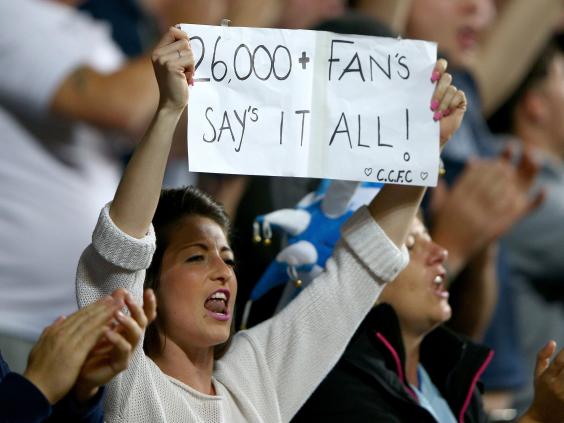 Harvey, who might wish to play down the significance of his former job, as Ken Bates' man-underling at Leeds United, also sought to justify the League's supine stance when Coventry were forced into unnecessary,  unjust exile by their hedge-fund owners. He failed miserably, which is another reason for celebration.
Reuse content