It begins with the insidious suggestion that "it matters more when there's money on it" and ends with a glib propagandist reciting the odds, and reducing a football match to the lowest common denominator of greed and opportunism.
Meanwhile, in a parallel world, illicit money is being moved electronically across the globe, through a virtually impenetrable network of encrypted computer accounts and into the bazaars of the unofficial betting markets of Asia.
Football may be in denial, but the culture of dependence fostered by the gambling industry bridges the legitimate and the illegitimate. It ensnares the foolish and demands a reappraisal of attitudes. It is fanciful to regard the old game as a temple, but the moneychangers must be driven out.
On one level, a light-hearted punt is as much a part of the football experience as a roadside burger of dubious provenance. But on another, failure to confront the reality of players who have the status of drug mules will shred its credibility.
A fixer buying a yellow card is merely a signal of corruptibility which skewers a naïve footballer for future exploitation. That type of transgression fuels the myth that the major problem is spot fixing. That is a distraction, a confection which invites complacency because the sums involved are small.
The real money is made by the distortion of match odds. Bribing a footballer into receiving an early red card, for instance, offers crooked gamblers an edge which, statistically, is the equivalent of a goal. Inside information enables them to bet against a team they know will be weakened significantly.
In excess of £2 billion is wagered on sport every day, primarily on football. Bodies like the FA and Uefa, who, in a typical example of PR-driven rhetoric, have announced an 11-point plan to tackle match fixing without being specific on the sanctions they intend to take, do not understand the scale and sophistication of the problem.
Fixing is a fundamental threat which dwarfs doping and hooliganism. Footballers have human fallibilities. The game has sold its soul so recklessly it is in danger of emulating horseracing and becoming an adjunct to the gambling industry. 
The authoritative website sportingintelligence.com estimates that Premier League clubs accumulate £13 million from title sponsorship from the betting industry. Twenty different betting companies are involved across the traditional pyramid of 92 clubs. Stoke City is a group subsidiary company of the bookmaker Bet365, whose founder Peter Coates  (above) is the club's owner.
The indivisibility of support and perceived credibility which allows Sky Bet to sponsor the Football League and the FA to enshrine William Hill as "official betting partner" of the England team and the FA Cup would not be permitted in the US.
Instead of grandstanding through hastily arranged match-fixing summits, the Government should follow the Australian lead and consider banning the ceaseless pre-watershed advertising of in-play betting because of the perceived influence on children.
Also, the social impact of the gambling industry in economically deprived communities cannot easily be glossed over. In areas of low unemployment there are five betting shops for every 100,000 local inhabitants. In areas of high unemployment there are 12.
To be fair, self-regulation works. One bookmaker closed the account of a prominent player when they noticed he bet heavily on Australian racing immediately after midnight on Sundays. When confronted, he confessed his wages were deposited electronically in his bank at 00.01am on Mondays.
Players are resorting to payday loans to fund their habit, and suspicion is rife. Two goalkeepers, an international and a foreign journeyman have come under particular scrutiny but, according to one individual close to their cases "the people who matter did not want to know".
Wembley and Westminster, we have a problem.
Beeb vote to honour a real personality
Andy Murray will not silence the shrill chorus of self-congratulation by treating tonight's Sports Personality of the Year award as a gaudy irrelevance. The pomposity of the event is so deeply ingrained it has become a parody of itself.
Yet, almost in spite of themselves, the BBC have made a gesture of huge significance. The decision to recognise the efforts of the late Hillsborough campaigner Anne Williams in one of the supplementary awards is inspired.
The new inquests, for which Anne lobbied with such integrity and intensity before her death from cancer, aged 60, in April, will begin in the spring.
She was extraordinary because of her ordinariness. She radiated a mother's love, and had a forensic sense of other people's incompetence, deceit and dishonesty. The drip feed of doctored evidence and officially sanctioned diversionary tactics are her epitaph.
Those who had the inhumanity to suggest her son Kevin's death at Hillsborough was an accident will be held to account.
Remember her this evening, and rejoice.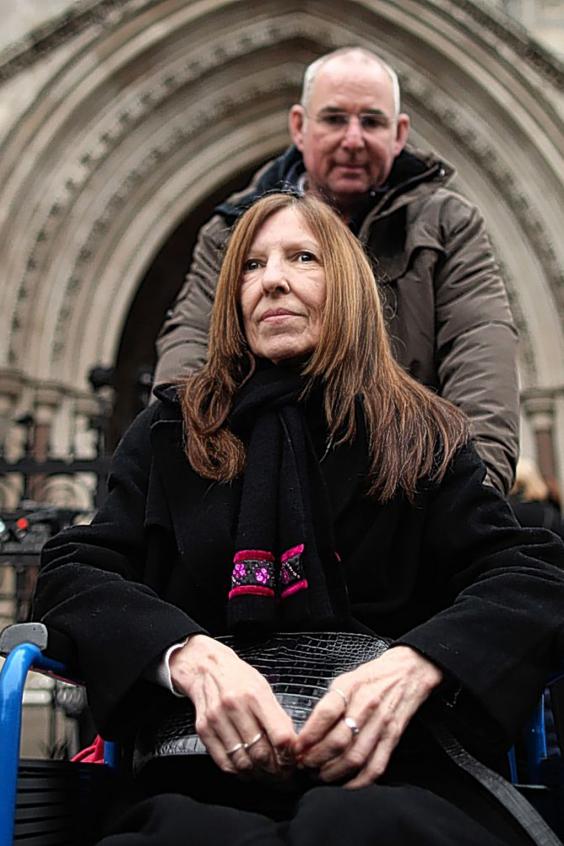 NOT THE TICKET
Arsène Wenger announces he has more power to compete financially on the day Arsenal inflate ticket prices by three per cent and deny Tottenham fans a fair seating allocation for next month's FA Cup tie. Football. If you didn't love it you would hate it with a passion.
Reuse content