Their game against Liverpool tomorrow represents the biggest test so far for my former club Tottenham Hotspur, but I have to say that I have been very impressed with what I have seen so far from the team and Mauricio Pochettino.
They were fantastic against Queen's Park Rangers with a high press and lots of attacking football. I am not sure it was QPR's best performance but, nevertheless, all the Spurs players looked like they had really bought into what Pochettino is trying to do. Emmanuel Adebayor typified that. He was great when he was in possession and led the way with the pressing game when Spurs did not have the ball.
It will be a very different kind of game against Liverpool, and the better sides will try to find a way of passing through the press that Spurs are using. But so far, so good for Spurs. They went to West Ham in a difficult game and ground out a result. They look like a team with an identity.
What I like about Pochettino's approach is that he is judging players on a level. There is no nod given to reputation. Nabil Bentaleb had to put up with people telling him that he was my favourite last season, yet Pochettino has selected Nabil in both of his league games so far. There were some at Spurs who would question Nabil's right to be the in team when I was there. I think he has proved his point.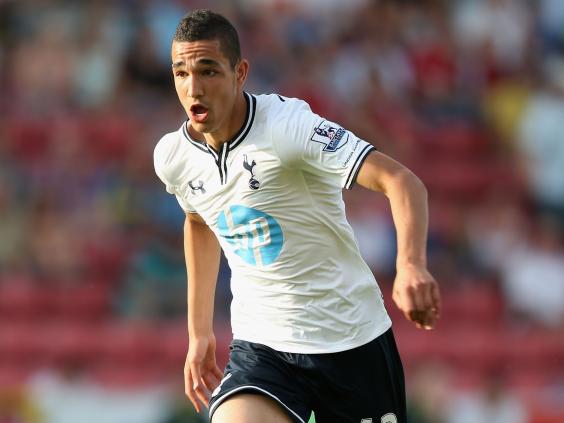 It is the same with Danny Rose at left-back. Although the club have spent £10m on Ben Davies, Pochettino has gone with Danny ahead of him. It would have been my preference too and I am pleased that Danny's hard work has earned him a place in Roy Hodgson's England squad. It is good to see Harry Kane coming off the bench and scoring goals. I like that Pochettino appreciates that there is some good young talent around at the club.
Before I became manager last season I worked hard at developing these boys and finding them the right kind of clubs to go to on loan and continue their progress. When I left it was my concern that some of them would be pushed aside or, as in the case of Steven Caulker and Jake Livermore, sold. It is great that the club see the value of young home-grown talent.
I like the look of Eric Dier, who was a player that we had picked out for some time as a potential future signing during my time at the club. He is a versatile footballer who is comfortable on the ball. He came in to the training ground when Harry Redknapp was manager and trained with us for a few days. In the end he went to Everton on loan but we liked what we saw and kept tabs on him.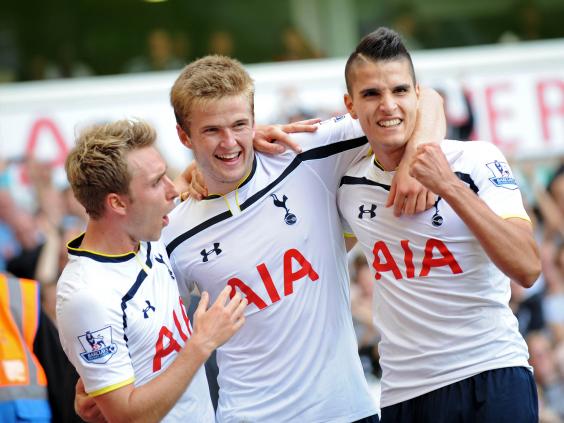 When Chris Ramsey came back from his stint with the England Under-20s last year he said that Eric was one we should look at bringing in. I am glad that the club pushed ahead and signed him. Given time and the right conditions I hope that he could be an England international one day. Hopefully, he will be part of a wider group of England internationals who got their Premier League chance at Spurs.
Louis van Gaal now knows there are no easy games in England
When Louis van Gaal was appointed the new Manchester United manager I wondered in this column if he would lean on Ryan Giggs to introduce him to the unique aspects of the English game. As I said then, this is not a country where you can expect to win at a canter against teams at the bottom of the division or even, as Van Gaal found to his cost on Tuesday, against teams from lower divisions.
The first thing that needs to be said about United's 4-0 defeat to MK Dons in the Capital One Cup is that not enough credit has gone to MK Dons' manager, Karl Robinson. It is natural that the focus has been on United but Robinson outwitted Van Gaal on the night, and he did so on his own terms.
MK Dons did not go out to stop United playing. They did not approach it as a damage limitation exercise. They went out to impose their own personality on the game. That is down to their manager, who clearly decided to take the game to his famous opponents.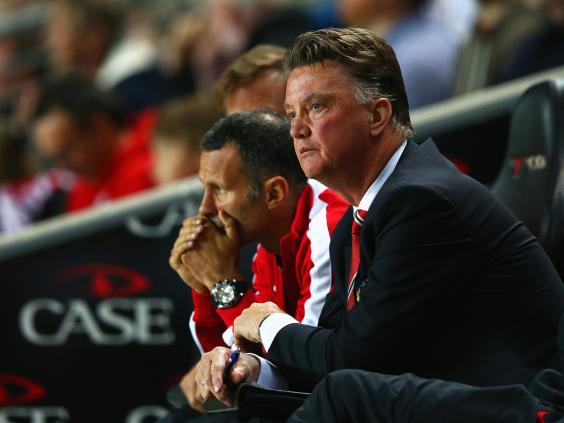 Inside football, MK Dons under Karl are regarded as a team that try to play football. As a Premier League club you would be happy sending a young player there on loan. At least he would get to play football rather than the fight-ball they play at some places. I like the look of the midfielder Ben Reeves. He was someone who stood out in development football at Southampton and like a lot of players he has had to take a step down to go back up. But he will go back up the leagues.
Either way, United should have been able to put out a side of sufficient quality to win that tie. A lot of discussion has been around the formation and Van Gaal's 3-5-2 system. To my mind, it does not make a coach any more sophisticated if he plays three at the back or four. It is about what works. Look at United's defending on Tuesday night and the goals came from individual errors. As a coach I think it is individual errors that are responsible for the vast majority of goals a team concedes.
It will be interesting to see who United sell or loan out in the next few days. Tom Cleverley is one who would benefit from a move. He has suffered from being pushed into the England team too quickly and having too much expectation placed upon him. It was too soon for him but his story is typical of the current day when the lack of English footballers means that anyone showing any promise instantly gets promoted.
When I was playing in the 1990s it was a very different story. I was captain of the Blackburn Rovers team that won the Premier League in 1995 but I didn't get my England debut until 1999 and even then never got more than three caps. The competition at the time was a lot more fierce, with the likes of Paul Gascoigne, Paul Ince, Paul Scholes and David Batty ahead of me.
It will also be interesting to see what happens to Cleverley's team-mate Danny Welbeck. He was a player I would have wanted to sign had I stayed at Spurs. I am not sure that United can afford to let him go to Spurs now, given that – for the time being at least – they are direct rivals. Welbeck has great quality, and he could thrive given a run in the team.
Fabian Delph is a player who has always impressed me
One last word on the England squad, and Fabian Delph, a player who could be available in the next few days. Delph, who Roy Hodgson has selected, has always impressed me as a player and, with one year left on his contract, could potentially be sold. When Tottenham beat Aston Villa on the last day of the season, it was tough on them. They were three down in the first half and yet the one player who impressed me most with his battling qualities was Delph. He has a great attitude and there is much more to come from him.
Reuse content