West Ham will turn their historic Upton Park stadium into a 700-home East End "village" once they complete their relocation to the Olympic Stadium.
The Hammers confirmed on Monday that the build – London's biggest football stadium redevelopment – will go ahead after agreeing the sale of the ground over 100 years since the first match was played there in 1904.
The Evening Standard has confirmed that the agreement is with property firm Galliard and comes less than a year since the east London club were chosen as the team set to benefit from the stadium built to host the London 2012 Olympic Games, with home games set to take place in the Stratford area from the 2016-17 season.
No financial details have been disclosed but it is believed that the club will raise less than the £71.2 million that the 35,016 all-seater stadium is valued at in its accounts.
However, fully developed the site will eventually be worth hundreds of millions of pounds with the apartments expected to prove attractive to fans, investors and other buyers desperate to get a foothold in the London property market.
Blocks of apartments will be built around central public gardens where the pitch is currently laid, following the example set by Arsenal's former Highbury stadium home in Islington.
The development in the heart of Newham will have a strong "claret and blue" theme to "honour the history" of a location where greats such as Bobby Moore, Sir Trevor Brooking, Sir Geoff Hurst and Billy Bonds once thrilled Hammers fans.
The gardens will be named after England's 1966 World Cup winning captain and there will also be a statue of West Ham's greatest ever player by East London based "royal" sculptress Frances Segelman whose previous subjects include The Queen, the Duke of Edinburgh and Sir Steven Redgrave.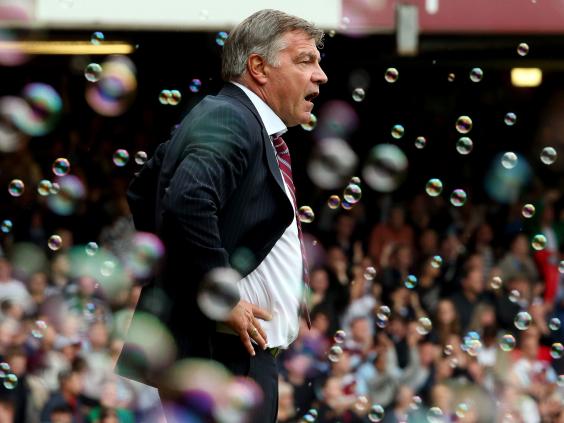 There are even plans to ask fans and local residents to vote on naming apartment blocks after other West Ham "legends" or key events in the club's history.
The Garden of Remembrance where the ashes of dozens of life-long Hammers fans are scattered will be "retained, protected and incorporated into the new development."
The plans were given the seal of approval by Bobby Moore's daughter, Roberta Moore, who said: "I have always believed that there should be some form of permanent West Ham United presence at the Boleyn Ground site after the team leave and I'm really pleased that the centre point of the development will be named in honour of my father.
"Hopefully the new sculptures and buildings being proposed will also help ensure that a lasting legacy to the Club, my father and his team-mates is left at the Upton Park."
As well as flats there will be shops and restaurants to create a village community atmosphere. Details of how much affordable housing for locals will be included in the scheme have still to be agreed through negotiations between Galliard and Labour run Newham Council.
The outline agreement announced today follows months of competitive bidding for the eight acre site, which is around twice the size of Highbury Stadium Square.
It will be the biggest redevelopment of a former stadium site although Tottenham Hotspur's planned Northumberland Development Project around its existing White Hart Lane stadium will be on an even larger scale.
The new village will take about two and a half year to build and is expected to be completed by the end of 2018.
It is the latest in a series of major regeneration schemes in Newham, which - with the exception of the area around the Olympic Park in Stratford - has missed out on much of the new wealth pouring into other parts of east London such as Hackney and Waltham Forest. It is one of the most ethnically diverse local authority areas in Britain and has some of the capital's poorest neighbourhoods.
Sir Robin Wales, Mayor of Newham, said: "We have always maintained that West Ham United's relocation to Stratford had the potential to deliver an Olympic Legacy beyond Queen Elizabeth Olympic Park as a key part of the comprehensive regeneration of Green Street and Upton Park. The prospect of much needed homes, jobs and community spaces for this area is an exciting one."
Essex based Galliard Group already has a number of schemes underway in east London including Wapping Riverside, Royal Gateway close to the Royal Docks and Capital Towers in Stratford.
Its chairman and chief executive Stephen Conway said: "Galliard now plan to undertake extensive consultation with local residents and businesses and the West Ham United Supporter Advisory Board in order to create a future for the site, which is respectful of the cultural and economic diversity of the local area."
West Ham United Vice-Chairman Karren Brady said: "The deal demonstrates that we have been true to our word by securing the regeneration of two areas of East London through our move to the Olympic Stadium in 2016."
The ground was named after a nearby house called Boleyn Castle that was claimed to be a former home of Henry VIII's second wife, although it is more commonly known as Upton Park. West Ham played its first match there on 1st of September 1904 when 10,000 spectators saw the home side beat Millwall 3-0.
West Ham were finally granted a 99-year lease on the Olympic Stadium in early 2013 and will pay £15 million towards the cost of conversion.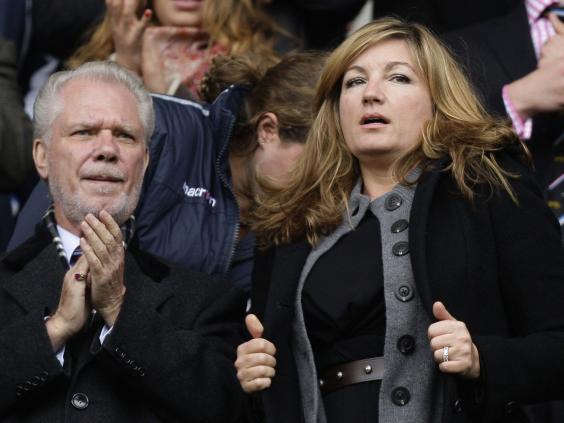 Hammers vice-chairman Karren Brady said: "We opted to reach an agreement with Galliard because they are a local London developer and employer with origins in east London.
"We know they are committed to working closely with the local community and Newham Council on proposals to transform the site into a residential and retail village, which will benefit the local community and east London's regional economy.
"The deal demonstrates that we have been true to our word by securing the regeneration of two areas of east London through our move to the Olympic Stadium in 2016.
"In addition, and most importantly for us, we can see that Galliard are passionate about working with West Ham United to engage their supporters to help deliver a fitting legacy that will honour the tradition of the famous ground.
"We are confident that West Ham United fans will be excited about their vision and the way they plan to respect more than 100 years of West Ham history at Upton Park."