Having to be interviewed immediately after a football match can be terrifying at the best of times for some players, so spare a thought for Venezuelan footballer Aquiles Ocanto after he was drop-kicked in the back by an irate fan.
Ocanto was attacked during a live interview with a female reporter immediately after Carabobo FC's 0-0 draw with Aragua FC.
As he prepared to answer the journalist's question, her face quickly changed as she saw what was coming, but was unable to warn Ocanto that he was about to be kicked in the back.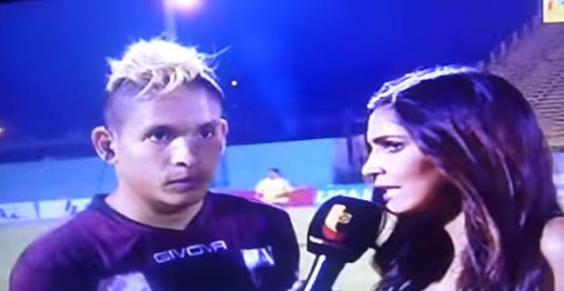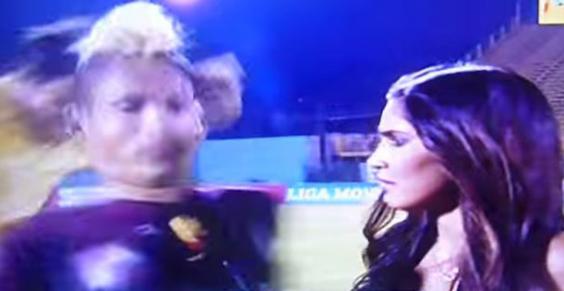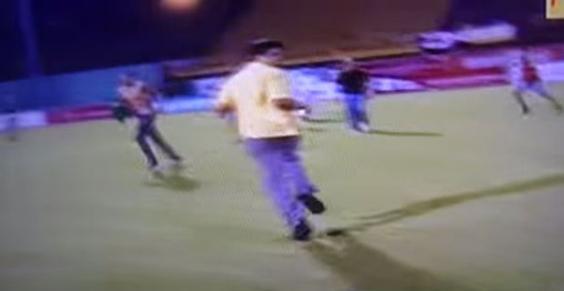 Appearing from nowhere, the fan brutally levelled Ocanto, knocking him to the floor and sending the reporter sprawling for safety. He then made a quick getaway as the camera panned round to see Ocanto.
Carabobo confirmed that the striker was unhurt after the violent act, and condemned his attackers actions. They tweeted: "Aquiles Ocanto is well and without any injury. Similarly, we reject such acts and violence in football."
Aquiles Ocanto se encuentra bien y sin ningún tipo lesión. De igual forma, rechazamos este tipo de actos y la violencia en el fútbol.

; Carabobo FC (@Carabobo_FC) May 14, 2015
Carabobo play in the top tier of Venezuelan league and are based in Valencia in the north of the country.