Howard Webb has certainly frustrated many a Premier League footballer in his time, as the man in the middle has had to deal with his fair share of controversial decisions. But now the top flight's stars have someone leading the battle against the World Cup referee, after Tottenham's Lewis Holtby sent Webb crashing to the floor with a deliberate slide tackle during a match.
Well, that depends on how you define crashing to the floor. The match in question was Ledley King's testimonial at White Hart Lane on Monday, and having just returned from a frustrating loan spell with Fulham that saw the Cottagers relegated to the Championship, Holtby elected to let off some steam with a challenge on Webb.
With the ball at the feet of Webb, you could say the Englishman was asking for it, and Holtby needed no second invitation to slide in on him to win the ball. The German international, who has missed out on the World Cup squad, just caught Webb's right foot, but the referee decided to throw himself dramatically to the floor in good humour.
With Gareth Bale now at Real Madrid, fans have seen a lot less instances of diving at White Hart Lane this season, but those in the stands rose to their feet in celebration as Webb hit the floor.
Having got to his feet and brushed himself off, Webb went in for revenge, and gave Holtby a little shove that sent him to the turf in an equally comical fashion.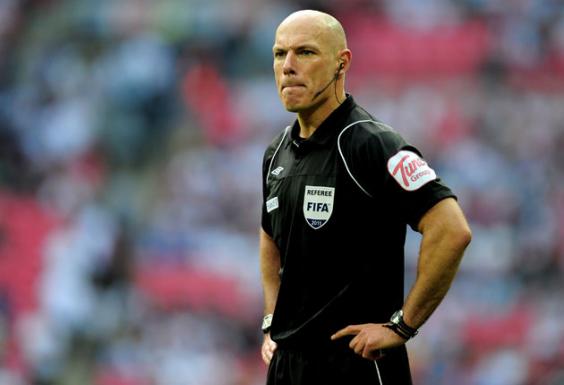 Webb though should've taken a leaf out of the referee's handbook rather than retaliate, after all, he could always pull out the line: "I'll see you in Brazil Lewis. Oh wait…"
Reuse content