It wasn't that much of a shock when West Ham announced Sam Allardyce's departure seven minutes after their defeat to Newcastle.
So much gossip dogged Big Sam's tenure that it must be a relief for him to finally be rid of a club where he did everything expected of him - and yet that was never enough.
It is not just that the fans didn't love him; those in charge – David Gold, David Sullivan and Karren Brady – never warmed to him either. The end of Big Sam's reign marks an interesting turning point for a club where 1964, 1965 and 1966 are not dates in history but days to be repeated: the past needs to be the present and the future. Allardyce was seemingly not getting the club any closer to the 1960s.
As a long-suffering supporter of West Ham, and a long-suffering backer of Allardyce, there are a number of reasons why his departure leaves me worried, saddened and sick.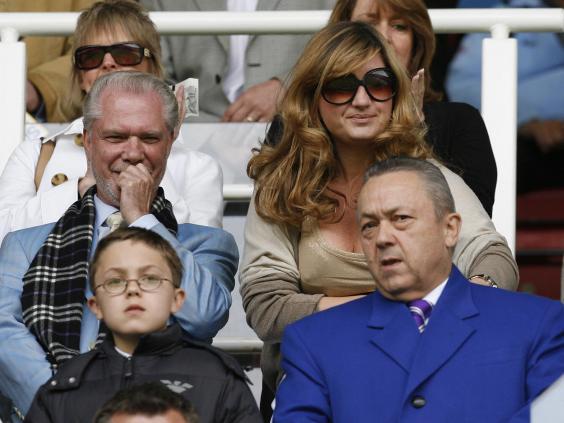 1. The trinity of Gold, Sullivan and Brady
The three individuals have solidified the club's finances, but in man-management terms, they have been difficult. Their treatment of Allardyce was akin to that of their first appointment, Avram Grant. They once left the Israeli in the lurch during an Arsenal game in 2011, when it was widely being reported that Martin O'Neill was set to replace him. Grant even threw his scarf into the stand and walked away from the Boleyn, desolate, after the match, thinking it was the end. In the end, O'Neill didn't budge.
Big Sam had to similarly battle a storm of speculation surrounding his job from the beginning. This was damaging to his set up. The team started well this season but form dipped. Yes, the blame must go to Allardyce. But is it not damaging to the manager, his ethos and his players that they exist in a bubble where the board are openly searching for new coaches when there is a slump?
Even worse, there is no direction as to what to do next. Rumours they want Carlo Ancelotti; they made an approach to Jurgen Klopp; they are panning on getting Rafa Benitez: if any of these men do come to E13, it would only be because their club of choice did not take them. Oh but don't worry, there's always Slaven Billic. He's never managed in the Premier League before - whereas Sam has for over a decade - but hey, we're business people, we know how to hire managers. Remember Avram Grant?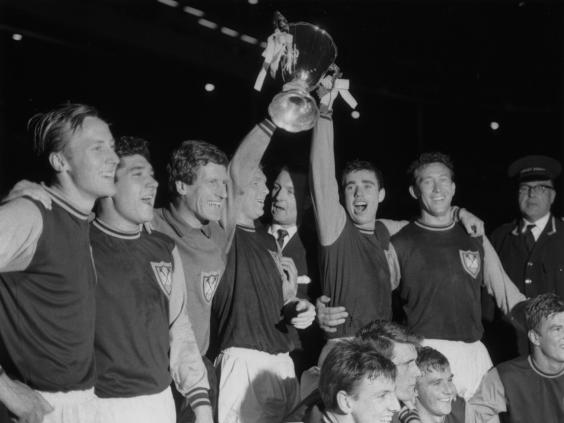 2. The West Ham way
As a life-long Hammers fan, I have a sense of what the "West Ham way" is, as well as never really quite having seen it. For the West Ham way means the attractive, attacking, football of the Ron Greenwood/John Lyall-era.
The West Ham way brought trophies in 1964, 1965, 1975 and 1980. What has happened therefore is that this era is far too often hailed as something to hark back to, rather than something to move on from. It is no wonder West Ham fans get great pride at attacking Chelsea fans for having no history: it gives us a sense of historical superiority, because our modern-day superiority is non-existent.
Both Sir Alex Ferguson and Graeme Souness have spoken about this, with the latter saying on Allardyce's departure: "From my time of football, I'm fed up of hearing (about) the West Ham way. What is the West Ham way? They are a yoyo club."
Who could replace Sam Allardyce at West Ham?
Who could replace Sam Allardyce at West Ham?
1/7 Carlo Ancelotti

The former Chelsea manager looks set to leave Real Madrid this summer and West Ham have been linked with an ambitious bid to bring him to East Lonson

Getty Images

2/7 Slaven Bilic

The bookies' favourite has just parted company with Turkish side Besiktas and has been linked with the Hammers before. The 46-year-old former head coach of the Croatian national team spent a season as a player at Upton Park in 1996-97.

Getty Images

3/7 David Moyes

He would seem a perfect fit for West Ham after his achievements with Everton - notwithstanding his failure at Manchester United. The big question is whether he would leave Real Sociedad after little more than six months with the Spanish club.

GETTY IMAGES

4/7 Unai Emery

The Sevilla head coach is one of the hottest properties in management and the 43-year-old is viewed as being in the mould of Jose Mourinho. He has also been linked with a move to Real Madrid if Carlo Ancelotti is replaced - so West Ham may be too small fry.

Getty Images

5/7 Roberto Di Matteo

West Ham don't mind appointing Chelsea legends, they did so with Gianfranco Zola a couple of years ago. Di Matteo has reportedly been sacked after less than a year at Schalke and would probably be keen on a move back to England.

GETTY IMAGES

6/7 Steve McClaren

His tenure at Derby looks like ending abruptly and the former England manager is one of the strongest candidates if West Ham want an English manager. It is a long time, however, since he has managed to achieve real success at an English club.

Getty

7/7 Paolo Di Canio

A year ago Hammers fans were chanting for the former Upton Park idol to take over from Allardyce but the Italian would be a long shot after his high-octane spell at Sunderland ended with the sack.
3. Fan delusion
As a football fan, you always want your club to do better. But with West Ham there is a seeming fascination to build up our status beyond reality.
West Ham are not a safe Premier League club. They've experienced two relegations in the past decade. West Ham's highest Premier League finish is fifth, but that was 16 years ago.  The club has always been flitting in and out of the top ten in the Premier League, as well as the league itself.
West Ham fans have the toxic combination of being obsessed with some historic claim to European top-flight football alongside the impatience of the modern-day game. We were promoted back in 2012 and by 2014 we were already calling for European football and FA Cup triumphs.
How could Sam provide FA Cup glory - missing for over three decades - just two years after ensuring promotion, and as he tried to find stability in a league they struggle to remain within?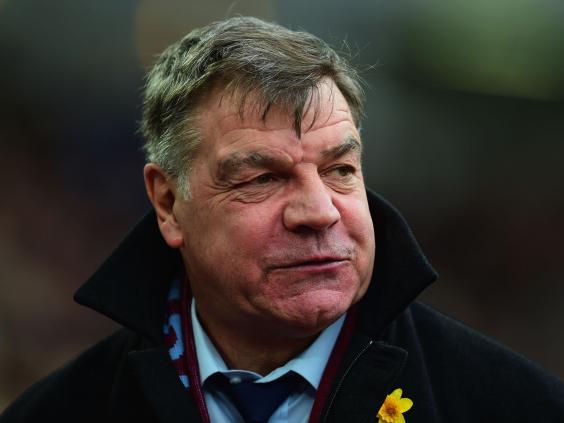 4. Allardyce could do no right
Here is the crux of why Big Sam could never do shine at Upton Park: because when West Ham were winning, the praise went to those above him, and when they were losing, the fans took a sadomasochistic happiness in it: losing is bad, but it's really good when you hate Big Sam. It's as if there was some sort of pleasure in seeing form dip in the second half. Even though some games were unfortunate last-minute draws (Tottenham away, Manchester United home) and narrow defeats (Chelsea at home), there was a feeling around the club that loss was not a bad thing because it created an atmosphere for Big Sam to leave. By the last few games, it was like the club was willing the team to fail, to end the season on a low so that they were justified in not renewing Allardyce's contract.
I look forward to greater days for West Ham. I just don't want a quick fix, I don't want instant results. I want a long-term plan to stability and success. Big Sam had started to do that, and he needed at least another season to finish it.