The corruption investigation into Fifa has thrown the murky world surrounding football's governing body into the spotlight. Here, we take a closer look at the organisation.
What is Fifa?
Fifa - Fédération Internationale de Football Association - is the governing body of international football, responsible for the organisation of international tournaments, most notably the World Cup. The organisation was founded in 1904 as the popularity of international fixtures increased. In addition to the World Cup, Fifa organises the football tournament at the Olympic Games, Confederations Cup, Women's World Cup and the Fifa Club World Cup. Fifa is also responsible for disciplining national associations, with the power to suspend countries from international competition. Whilst it does not control the rules of the game, its overall goal is the "constant improvement of football".
How much is Fifa worth?
The 2011-2014 financial period, which incorporated the World Cup in Brazil, saw Fifa pull in $5.72bn in revenues and record a profit of $338m. Fifa's key revenue streams are the sale of television rights for the World Cup and marketing rights. Their sponsors are Adidas, Coca-Cola, Gazprom, Hyundai/Kia Motors, Visa and Budweiser. They also generate income through hospitality and licensing rights.
Their chief expenses relate to the organisation and operation of Fifa tournaments and putting money into development projects. 72 per cent of overall expenditure was invested directly in football during the period 2011-2014.
Fifa has a reserve of $1.52bn which, according to the governing body, is "of great importance to Fifa's financial independence and its ability to react to unexpected events".
Who owns Fifa?
There is no one 'owner' of Fifa, but its president is Sepp Blatter. The association is governed by Swiss law and is made up of 209 national football associations.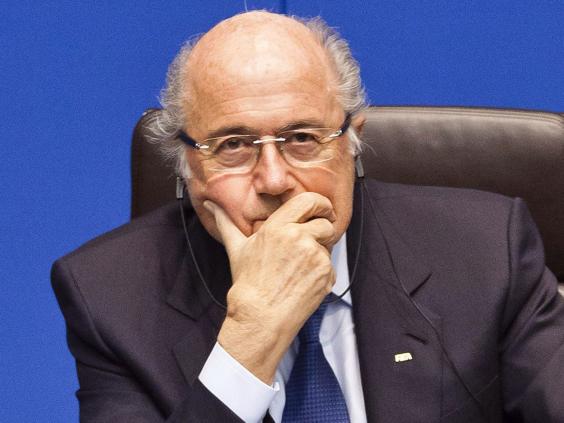 Where is Fifa based?
Fifa is based in Switzerland. The headquarters, a distinctive complex built in 2006, is in Zurich.
Who votes for the Fifa president?
Fifa elects or re-elects a president every fours years, in the year after the World Cup. Each member association has one vote, meaning a total of 209. To win the election, a candidate must receive 105. Blatter stood unopposed in 2011. He is up for re-election for a fifth term this Friday in which he faces one challenger, Prince Ali Bin Al Hussein. In order to stand, Fifa rules dictate that the candidate must have played an active role in association football for two of the five years preceding his or her proposed candidature, plus have declarations of support from at least five member associations.
Reuse content